Today, Denver is one of America's hottest cities to live and play in, with a pioneering history of gold production that dates back before the Civil War.
With its gorgeous Rocky Mountain views, Denver boasts more than 300 days of sunshine per year. For a fun family outing or sightseeing with your significant other, there is no shortage of sights to see and activities to enjoy in this city. Whether you're strolling around the Denver Art Museum, exploring Cherry Creek North's shopping scene, or visiting the animals at Denver Zoo, people of all ages find plenty to do.
Denver is home to several parks and outdoor venues, including Civic Center Park downtown, Washington Park in the city's core, Cheesman Park, City Park, and Red Rocks. One of Denver's most famous outdoors venues–Red Rocks Amphitheater–is just outside the city limits. Here is the list of Things to Do in Denver.
1. Enjoy Live Music at Red Rocks Park & Amphitheater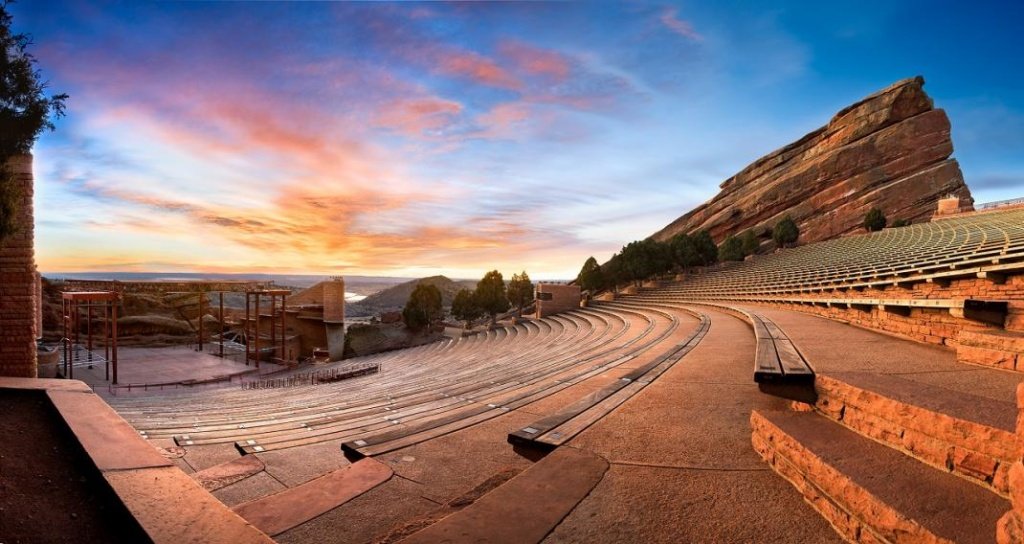 Visit the Red Rocks Park & Amphitheater is one of the great Things to Do in Denver if you want to see live music or find a nice, relaxing park. It is about 15 miles away from the city center but your commute will be worth it because this landmark is the most revered attraction around Denver and has a shuttle service to help those of you who do not have a car. Red Rocks is both an outdoor venue for live musical acts as well as a beautiful park full of interesting sandstone boulders located in Denver.
The Colorado Music Hall of Fame is a large music venue that attracts the Majors and treats them to the unique acoustics they are known for. Opening every Monday, it is great destination for both music buffs and members.
Address: 18300 West Alameda Parkway, Morrison, Colorado
2. Denver Museum of Nature & Science
There are many notable Things to Do in Denver Museum of Nature and Science, such as its impressive dinosaur skeletons, Ice Age animal remains, minerals presented by the Coors family and a gold nugget found in Golden.
The museum is always changing exhibitions, so there is always something new to see. An IMAX theater and a Planetarium are also on-site. When you've finished wandering, check out City Park which has a popular summer concert series and many locals go to.
The Space Odyssey has been renovated and revitalized, making it a more exciting experience than ever. In addition to experiencing the sights and sounds of Space, you can now go inside the fantasy spaceship. This Museum is one of the exciting Things to Do in Denver.
Address: 2001 Colorado Boulevard, Denver, Colorado
3. See a Show at the Denver Center for the Performing Arts
The Denver Center for the Performing Arts is a huge cultural center in the downtown area. It consists of multiple Things to Do in Denver, including the Boettcher Concert Hall, Auditorium Theater, and Ellie Caulkins Opera House. If you are looking for things to do in Denver at night, you can usually find something to entertain you here.
Denver promises plenty of opportunities to watch live theatre, even if it's not Broadway. Events like a play or a Broadway show are common at the Center for Performing Arts. The Center is where the Denver Center Theater Company, Denver Center Attractions and Denver Center Theatre Academy all call home. With classes and professional development opportunities offered, the center functions as an educational facility as well as hosting major Things to Do in Denver.
Address: Speer Boulevard and Arapahoe Street, Denver, Colorado
4. Denver Botanic Gardens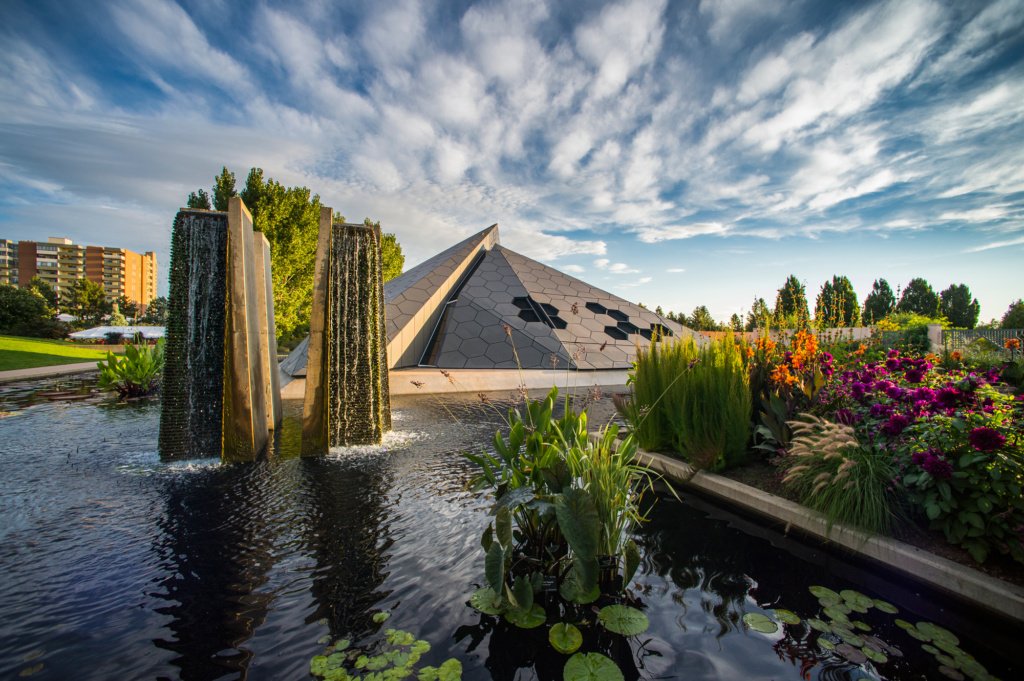 The Denver Botanic Gardens, founded in the 1950s, focuses on native plants, is environmentally friendly and emphasizes sustainability. There are 43 different gardens with diverse plant offerings.
Highlights of the Denver Botanic Gardens include the Japanese Garden, Marnie's Pavilion with its orchids, ferns and waterfalls, and the Boettcher Memorial Conservatory. You can also find events throughout the year at the Denver Botanic Gardens, including concerts that draw in nationally recognized talent this is garden gives you most beautiful Things to Do in Denver.
Address: 1007 York Street, Denver, Colorado
5. Kirkland Museum of Fine & Decorative Art
The Kirkland Museum largely collects decorative art from 1880-1980, with a focus on regional modernist art from 1875-1980, and also displays various works of the Arts & Crafts, including major pieces from the following artists:
Vance Kirkland was an accomplished painter from Colorado. His collections, which is housed in a 1911 Arts and Crafts building, is a member of Historic Artists' Homes and Studios, a program of the National Trust for Historic Preservation. If you love arts visit this art museum can be your best Things to Do in Denver.
Address: 1311 Pearl Street, Denver, Colorado
6. Denver Art Museum
The Louvre in Paris is an example of a collection that houses many different types. It includes Western, Eastern, African, American Indian, European and Oceanic art.
The renovations to the Native American galleries cover a broad range of tribes and cultures spanning over 2,000 years of history. The collection has gained recognition all across North America, thanks to pieces that span multiple centuries.
The modern and contemporary art collection features both well-known names and emerging talent in a variety of media. The photography gallery is worth visiting and most attractive Things to Do in Denver , as is the museum's African art collection.
The Denver Art Museum was located in the North Building designed by Gio Ponti and opened in 1971. In 2006, an expansion designed by Daniel Libeskind was opened to the public. The new building captured attention with its unique design, inspired by the Rocky Mountains.
Address: 100 W 14th Avenue Parkway, Denver, Colorado
7. Take a Tour or See a Game at Coors Field
Coors Field has the baseball club, Colorado Rockies. It has a seating capacity of 50,200 and it can be seen from the 1st base line with Rocky Mountains in the background. Tours are available year-round. A good way to learn about the stadium and see a bit of behind-the-scenes action is visiting tours during their availability.
Tickets are limited to a certain number, so it's best to pre-purchase. Tours last just under 1.5 hours, and are accessible to those with disabilities trust me this will be your best Things to Do in Denver.
Address: 20th and Blake Streets, Denver, Colorado
8. Denver Zoo
The Denver Zoo is beautifully laid out; its enclosures adapt to different species, from the polar bear's den to monkey island. The zoo was begun in the late 1800s and has a rich history of conservation. Over the years it has managed to stay one of most popular Things to Do in Denver.
Of all the exhibits at your children's zoo, there are a few that are sure to delight them. They will enjoy petting a stingray as it swims by and learning all about Africa's wildlife and nature with the Toyota Elephant Passage, Harmony Hill Bear Habitat, and The EDGE exhibit.
Address: 2900 E 23rd Avenue, Denver, Colorado
9. Colorado State Capitol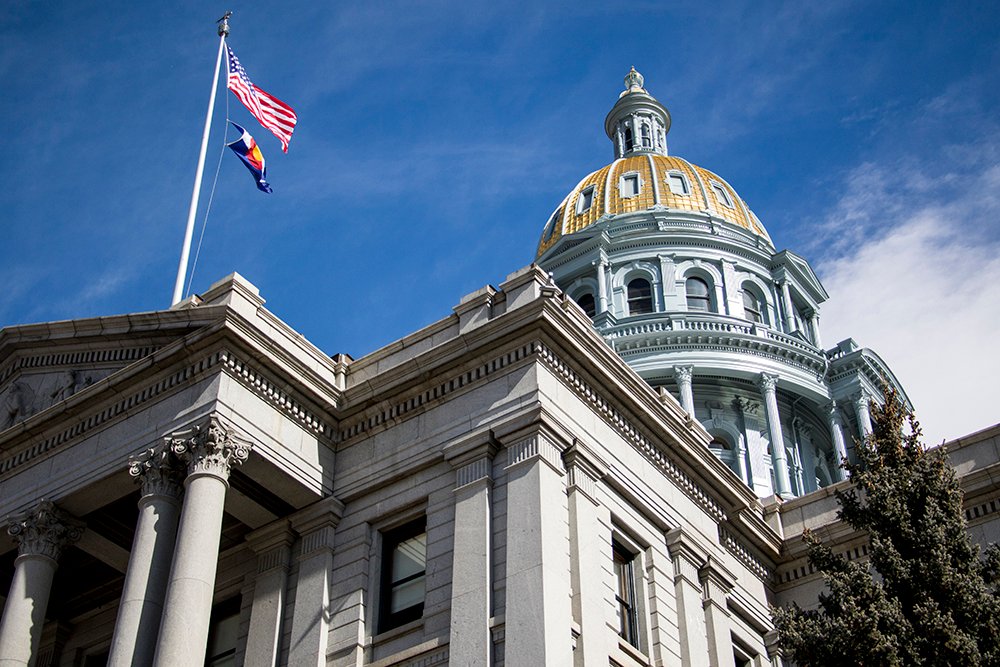 A classical-style state capitol sits atop a 250-foot golden dome on a hill overlooking the city. From the viewing platform of the drum of the dome, there is an amazing view spanning from the skyscrapers in downtown to the mountains that make up Colorado's Front Range. "Mile High City" is named after this Capitol, which is exactly one mile above sea level.
Address: Broadway and East Colfax Avenue, Denver, Colorado
10. Denver Public Library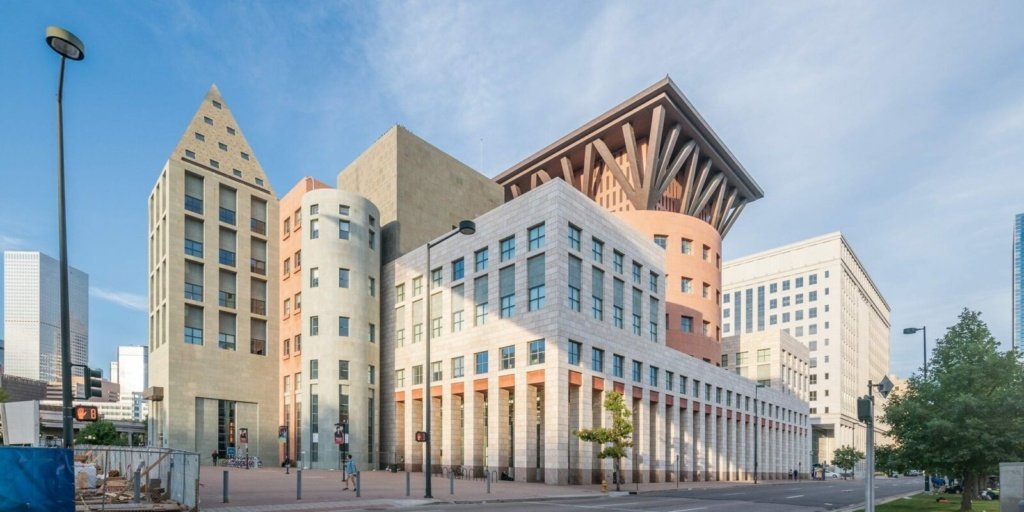 Michael Graves designed the Denver Public Library in 1995 and has since become a landmark of the library. It is known for its western history and genealogical collections. Outside, the 30-foot-tall, red-orange steel sculpture can be used as a reference for this famous Things to Do in Denver.
Address: 10 W. Fourteenth Avenue, Denver, Colorado
11. Larimer Square
An example of Urban Renewal in Denver is Larimer Square, which consists of well-restored buildings stemming from the Civil War period. It was designated as the city's first historic district in 1971. Currently, it is a center for entertainment including art galleries and shops which serve many restaurants and its signature gas lamps that are lit 24 hours a day every day of the year as it is most popular Things to Do in Denver.
The Crossroads district is a great place to shop, dine, see some live entertainment, or even live in during your visit. You'll find plenty of shops and restaurants here on any given day, but it becomes the place to be at night when Buffalo Bill lived here during the 1800s.
12. Stroll and Shop along 16th Street Mall
Traveling down 16th Street in Denver's City Center, the pedestrian street is lined with European-style trees, flowerbeds and benches. The only traffic found here is on the free shuttle bus, as vehicles cannot drive to this area. Near the south end of 16th Street you will see numerous modern and Post-Modern skyscrapers.
The characteristic architecture of The Mall was designed by the world-famous architect, Imelda Marcos Pei. The late and talented 80-year old Pei transformed Paris' Louvre museum with his innovative architectural and design genius. As a culmination, he created what is now the iconic and most enduring symbol of Toronto. Visit Stroll and Shop along 16th Street Mall can be consider as the best Things to Do in Denver.
13. United States Mint
Behind the city and county building is the U.S. Mint, which is where American currency is created and part of the country's gold reserves are stored.
Be sure to take a free guided tour of the facility to learn about their history and process of making money. Following your tour, visit the small gift shop on-site selling commemorative coins, souvenirs, games, and other items. Reservations for the tours are always required and can be scheduled online through the website. You know now that this is the most interesting Things to Do in Denver.
Address: 320 West Colfax Avenue, Denver, Colorado
14. Civic Center Park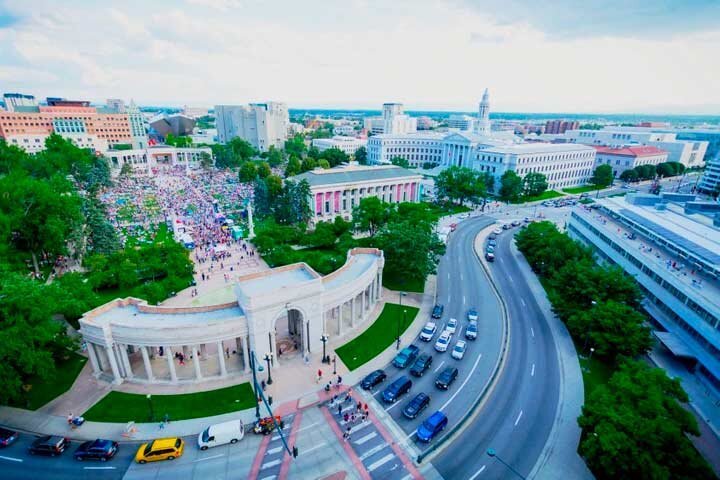 The green of Civic Center Park in Denver is agreeable, and best seen during the summer months. When visiting this park in Denver, you can see many landmarks that are laid out in Classical style. Colorado's main administrative buildings are scattered around the park as well. For 26 miles on its north side is Colfax Avenue, which runs east-to-west through Denver.
15. Cherry Creek North
The Cherry Creek North shopping district is easily identified by its location in the South and East of Downtown Denver, as well as its luxury stores, boutiques, and art galleries. By visiting this neighborhood, you can see its abundant flower beds below colorful blossoms and bright green grasses. The neighborhood also houses numerous restaurants that offer cuisine from around the globe.
Cherry Creek hosts a number of different events throughout the year with the most famous being Cherry Creek Arts Festival which is celebrated around July 4th and attracts national and international artist vendors in mediums ranging from painting to ceramics. It is located on 2nd and 3rd Ave between Steele Street to the east and University Boulevard to the west.
16. Clyfford Still Museum
Including an archival collection of more than 3,000 works, Clyfford Still's legacy and contributions are featured at the museum. Abstract Expressionism is a movement born during the first generation of artists that flourished by incorporating forms of personal expression while excluding all tenets of traditional style.
Tell Us
What You Think
0
Like
0
Love
0
Haha
0
Wow
0
Sad
0
Angry