Planning a family vacation at Alleppey? Or planning a romantic Honeymoon for your love one, Don't worry we got your back we are here with the list of 25 Best places to visit in Alleppey. So what are you waiting for pack your bags and plan a vacation at Alleppey today!
1. Alappuzha Beach, Alleppey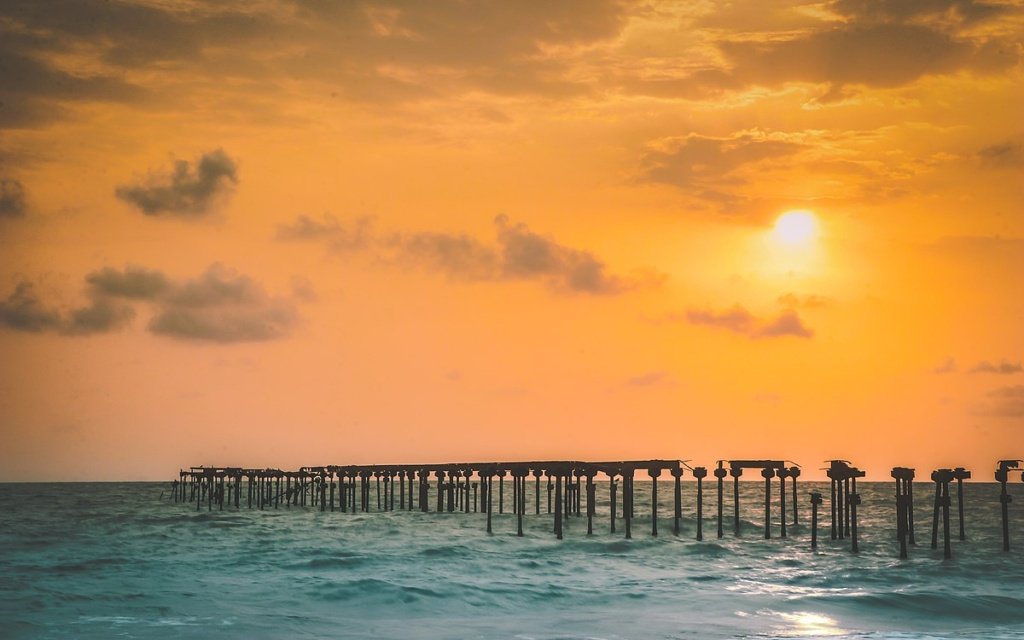 Andal's Beach is one of the most popular attractions in Alappuzha. The 150-year-old pier plunges into the sea and has a scenic view of the beach. Alappuzha Beach hosts Sand Art Festival, which is one of the most famous festivals in the city with activities such as parasailing to appeal to adventure lovers.
2. Marari Beach, Alleppey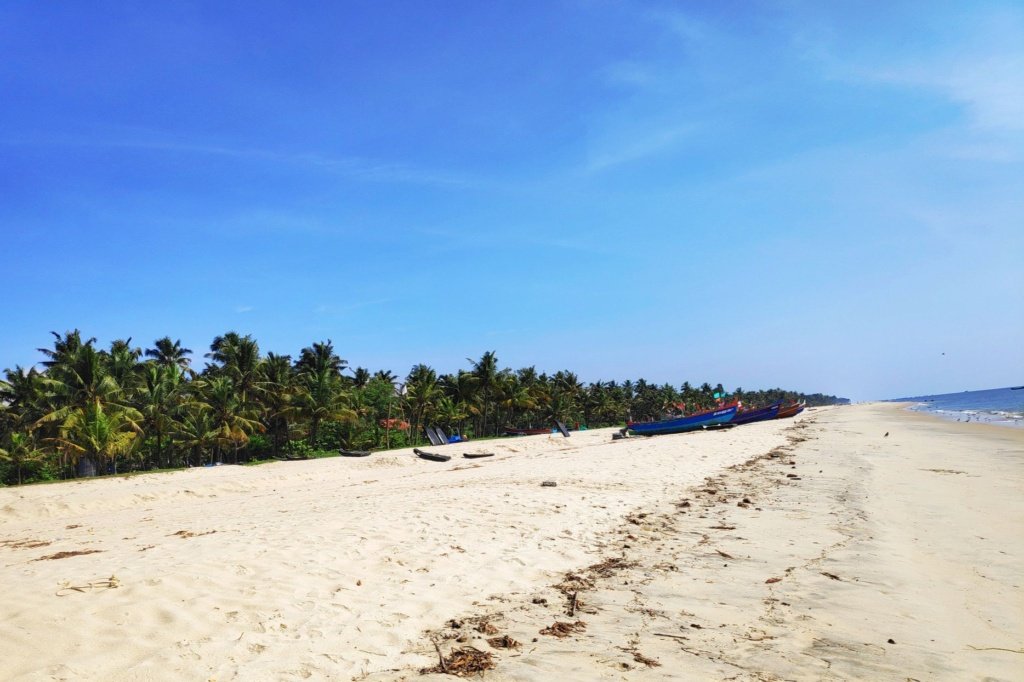 Forests, turquoise water, golden sand, and palm trees at the backdrop make Marari an ideal retreat for a beach vacation. If this isn't enough to excite you, Marari beach was named among the top five 'Hammock Beaches in the World' by National Geographic Survey. You can also try deep-sea fishing, surfing, parasailing, and water-skiing at the beach.
3. Punnapra Beach, Alleppey
Among the many beaches in Alleppey, Punnapra is one of the most secluded. With its pristine waters and golden sand, Punnapra Beach is a beauty to behold. Punnapra Beach is great for a vacation and one of the best places to go on an Alleppey vacation.
4. Vembanad Lake, Alleppey
Vembanad Lake is the longest lake in India, and it is located in Kerala. It has a number of different names including Punamada Lake, Kochi Lake, and Vembanadu Lake. Among the most distinctive features of this lake are Kettuvallams (houseboats), several resorts along the banks, and the famous Nehru Trophy Boat Race.
5. Pathiramanal, Alleppey
Pathiramanal, in the backwaters of lake Vembanad, is an ideal location for bird watching. There are more than 91 species of local and 50 species of migratory birds. Explore this island to find yourself surrounded by rare birds and chirping coming from everywhere.
Distance : 30 minutes' speedboat ride from Alleppey
Timings : 06:00 am – 06:00 pm
6. Ambalappuzha Sree Krishna Temple, Alleppey
The Krishna temple Ambalapuzha is one of the oldest in the region and was built between 1500-1700 AD. The main deity in the temple is Parthasarathi, which is another name for Lord Krishna. The idol is carved out of black granite and holds a conch (shankh) in the left hand and a whip in the right hand. It has traditional Kerala style architecture and is famous for its unique prasad -Pal Payasam- a milk and rice pudding.
Timings : 03:00 am – 12:00 pm; 05:00 pm – 08:00 pm
7. Mullakkal Rajeshwari Temple, Alleppey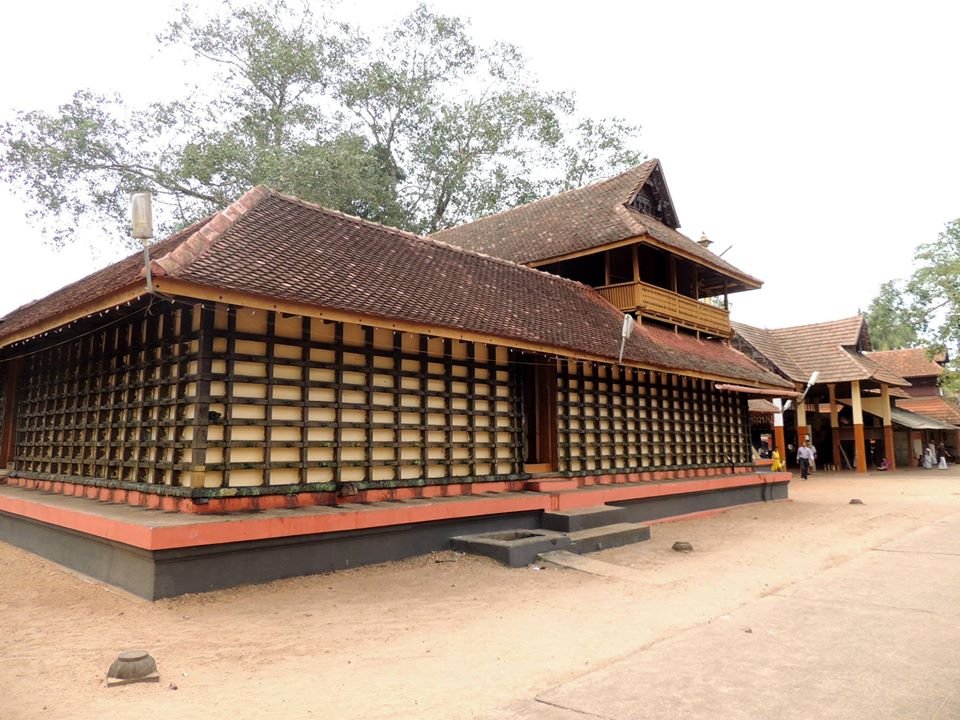 Other gods like Hanuman and Krishna are worshipped in the temple as well. This Hindu temple, open for people of all religions and castes, is an example of Kerala architecture at its finest. The goddess Rajeshwari is the principal deity worshipped in the temple. There is also a pond inside the temple with a separate building provided to aid in elephant resting.
Timings: 04:30 am – 10:00 am; 05:00 pm – 08:00 pm
8. St. Mary's Forane Church, Alleppey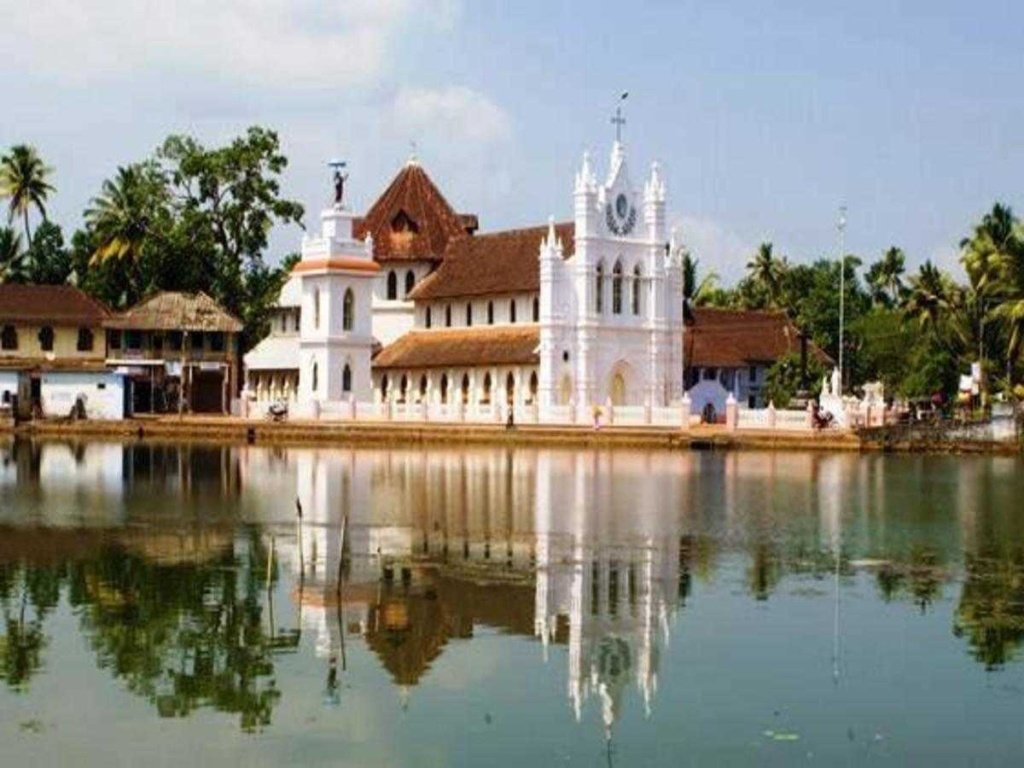 With construction dating back to 527 AD, St. Mary's Forane Church is among the oldest Syrian Catholic churches in the country. The rich history, architecture, and legacy of the church attracts several tourists every day. With a mix of Portuguese and Syrian designs on it, with 2500 families living near the church, it is well known for being a central place for restoration friends between Jacobians Syrians and Catholics. It also has two popular attractions nearby: The Somerse Shrine at 3 miles away and The Bridge of Sao Pedro at 3 miles away.
Location : Champakulam
Timings : 06:00 am – 06:00 pm
9. Karumadi, Alleppey
Karumadi is a small town near Mumbai which is the home to a 3-foot-long, half-broken statue of Lord Buddha; it has been missing for centuries. The 11th century black granite statue was found by British official Sir Robert Bristow in 1930s and it is believed that anyone who puts their fingers on Buddha's feet can cure their illness.
Timings to visit Lord Buddha's shrine : 09:30 am – 04:30 pm
10. Alleppey Lighthouse, Alleppey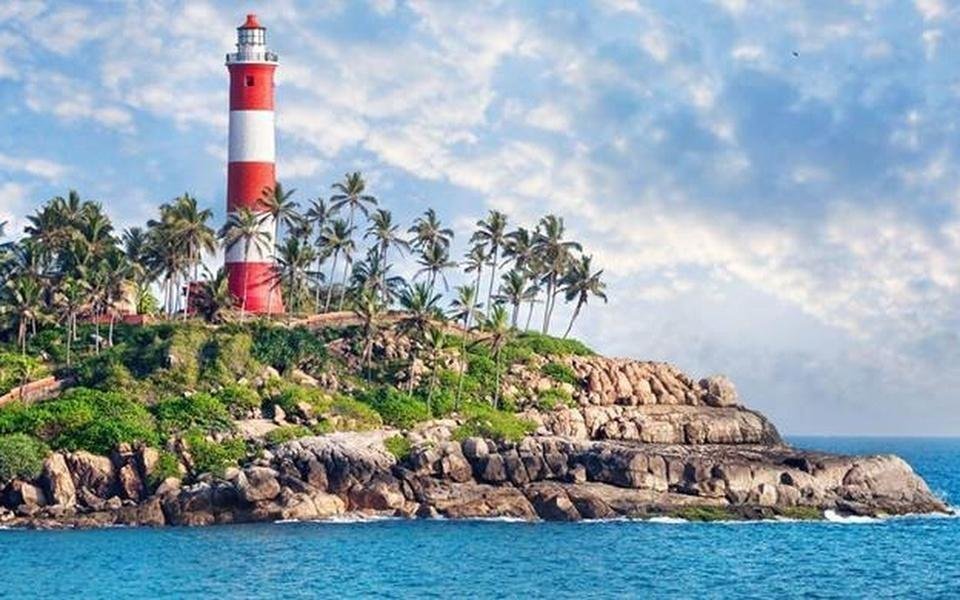 One of the oldest structures in Kerala, Alleppey Lighthouse is also the marker of busiest ports and trade centers. The lighthouse was constructed during the reign of Marthanda Varma II, and the tower was installed in 1862. The lighthouse provides a 360-degree view of the Arabian Ocean, making it easy to spend hours enjoying this infinite feeling.
Location : CCSB Rd, Civil Station Ward, Alleppey
Timings : 03:00 pm – 4:30 pm
Entry Fee : ₹ 20 for Indians; ₹ 50 for Foreign Nationals
11. Pandavan Rock, Alleppey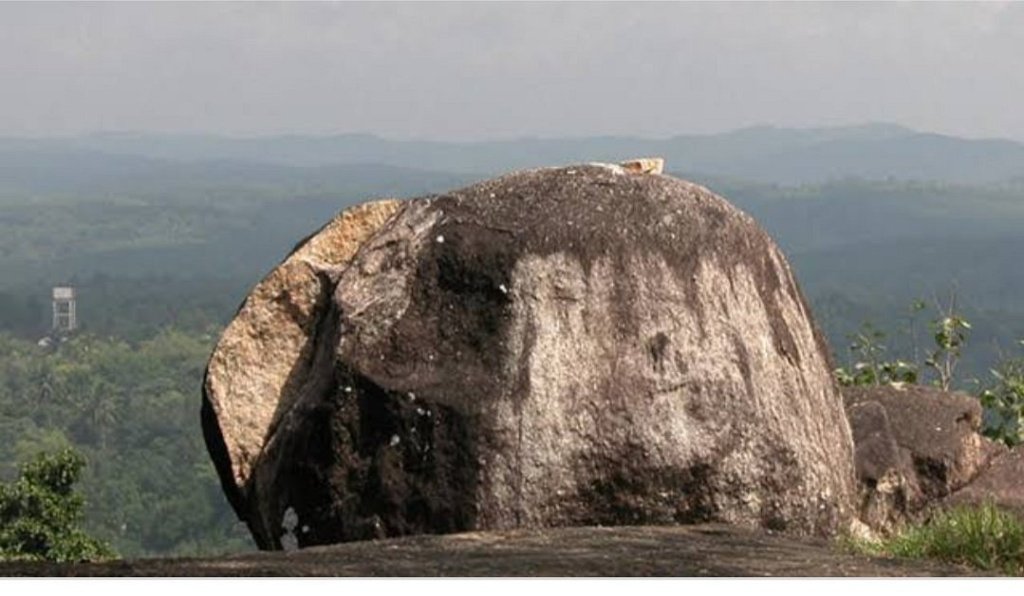 Pandavan Rock was named from the Pandavas, the five famous brothers in Mahabharata. The belief is that the five Pandavas stayed in a cave during their exile outside of India and that is how they found this perfect spot. The stunning view as they look out of this rocky-landscape surrounded by hills and forests is a perfect backdrop for photography.
Location : Urukunnu, Alleppey
Timings : 06:00 am – 10:00 pm
12. Revi Karunakaran Museum, Alleppey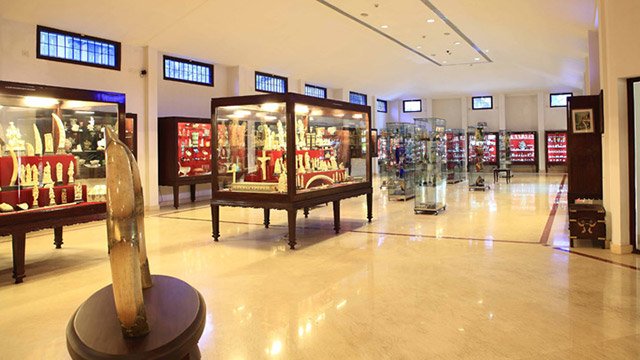 The privately-owned Revi Karunakaran Museum was built by Betty Karunakaran in memory of her husband, Revi Karunakaram, an industry leader. The museum has an outstanding collection of Swarovski crystals and Murano glassworks, along with sculptures and Tanjore paintings. There is a "Kerala Room" that consists of more than 3800 personal items–impressions of Kerala.
Location : CCSB Road, Alleppey
Timings : 09:00 am – 05:00 pm (Closed on Monday)
Entry Fee : ₹ 100
13. Thumpoly Beach, Alleppey
If you yearn for some peaceful and rejuvenating ambiance, Thumpoly Beach offers that. It is a picturesque stretch of rock formations which adds character to this beach. Also, it's a hub for the local fishing community. You can also have authentic seafood at one of the shacks or take leisurely strolls and photography sessions.
14. Krishnapuram Palace, Alleppey
With an architectural style of Kerala, this 18th-century pristine palace has wide Dormers windows, a gabled roof and narrow corridors. Once the property of Maharaja Marthanda Varma of Travancore, it is currently under the care of the Kerala State Department of Archaeology. There's also a pond inside this palace and you can view it from outside. Spend some time admiring a Bible written in Sanskrit and the stunning Gajendra Moksham mural depicting a celestial being in spiritual union with half-animal, half-human body-part metaphors that occupy 154 square feet.
Location : Oachira Rd, near Krishnapuram, Kayamkulam
Timings : 09:30 am to 04:30 pm (Monday closed)
Entry Fee : INR 10 per adult, INR 5 per child, INR 25 per still camera, and INR 250 per camcorder
15. Triveni Floating Market, Alleppey
Triveni Floating Market is an amazing market in Alleppey. The market consists of a bright red and white chequered boat on tranquil waters. The market has become famous for providing retail therapy, where you can purchase grocery items, stationery items, toiletries, or any other type of good. One reason it has become so popular is because people from 12 different areas shop from the floating market every day. You can find cheap seafood dishes (like prawns) as well as tasty banana chips to make your day complete.
Location: Vembanad Lake
Timings: 08:00 am to 06:00 pm
16. Champakulam, Alleppey
The Moolam boat race is the main attraction of Champakulam. It is a charming village with natural beauty, lush coconut grove, paddy fields and the Pampa River dividing it in two. There are cozy houseboats for a quaint experience at St. Mary's Church which dates back to the 16th century and has beautiful architecture; a visit to this church can soothe your soul. There is an open-air cross made of rock, some archaeological artifacts and some rock inscriptions which are sure to intrigue local history buffs.
17. Punnamada Lake, Alleppey
Punnamada Lake is a picturesque extension to the Vembanad lake. There is an annual Nehru Trophy boat race held here from late September to early October and crowds from different parts of the country converge on this lake in October during the festival of Onam to watch the excitement unfold. The three towns (Pallippuram, Pathiramanal and Perumbalam) that make up Alleppey, at its northern end, are located on a vast island surrounded by this lake. This one of the beautiful places to visit in 2 days. So, apart from capturing your own memories with a camera you can rent one of the floating house boats for some time to remember.
18. Andhakaranazhi Beach, Alleppey
Though the beach is usually pretty crowded, it is a calm destination only inhabited by inhabitants of the coastal village. It offers picturesque views of the ocean and fishermen drying out their nets among other things, though visitors should keep their guard up when going into the water. An aerial walkway leading to the beach provides an opportunity to see great sights like beautiful sunsets, and is a nice place to take a leisurely stroll along the sand during warmer months.
19. Kuttanad Backwaters, Alleppey
Kuttanad (also known as the Rice Bowl of Kerala) is a beautiful green haven, which you can admire during a charming boat ride on the backwaters. On the way, you will encounter the Munroe Lighthouse at Palloor, an architectural wonder that you will come to admire, followed by fields bursting with red and white water lilies. The journey will also open your eyes to how far agricultural engineering has come in India when you see farmlands 10 feet below sea level. Remember to stop by one of the family-owned specialty restaurants dotting the banks for freshly fried or curried fish. No wonder Kuttanad backwaters are one of the best places to visit in Alleppey for those looking to spend time with their loved ones
Best Time to Visit : October to February
20. Haripad Sree Subrahmanya Swamy Temple, Alleppey
This temple is among the oldest and biggest in Kerala. It was built before the Kali Yuga, and has a reigning deity that is 8 feet tall with four arms and ruled. The temple's architecture is worth looking at as it has gopuram entrances that are layered like onion, a circular sanctum, and five acres of pond surrounded by plant life. It is among the largest temples in Kerala. You might also see peacocks here who are protected. The festivals celebrated by this temple are based on the Tamil calendar.
Location : Haripad
Timings : 04:00 am to 08:30 pm, all days
Entry Fee : Free
21. Andrew's Basilica, Alleppey
St. Andrew's Basilica is one of the largest shrines in the world. Savaari performs a grand feast to St. Sebastian every year for one month in January, which is called "makaram perunnal." The sculpture, crafted in Milan, depicts St. Sebastian with an arrow piercing his body and bleeding out to remind people of his sacrifice to embrace Christianity. The architecture of the church, along with the interiors and Rosary Park, makes St. Andrew's Bayliss a top tourist attraction.
Location : Arthunkal
Timings : 06:00 am to 06:30 pm, all days
Holy Mass timings –
Sunday – 05:30 am, 07:00 am, 09:00 am, 11:00 am, 05:00 pm
Weekdays – 05:30 am, 07:00 am, 05:30 pm
Thursdays – 05:30 am: Holy Mass and Novena to St. Sebastian, 07:00 am: Holy Mass
Entry Fee : Free
22. Chavara Bhavan, Alleppey
Dedicated to Elias Chavara, a 19th-century Catholic pastor, Chavara Bhavan is a holy shrine where you can seek spiritual bliss and pray. The beacons of light at this shrine are about 250 years old which impresses visitors. Elias Chavara's native residence can be seen here as well, if you're interested in learning more about his life and roots. Since the shrine is situated in the Kainakary village surrounded by water, the only way to reach it is by taking a boat.
Location : Kainakary village
Timings : Mass: 07:00 am and 04:30 pm (all days) and Holy Mass and Novena: 04:30 pm (on Saturday)
Entry Fee : Free
23. George Forane Church, Alleppey
Alappuzha, Kerala, a view of the River Pamaba tributary and even finding another architectural gem stops visitors in their tracks. St. George Forane Church with its white walls resembles Europe's medieval churches, making it worth at least a few photographs and hundreds of memories over years. The surrounding lawn is beautifully landscaped with calm tranquil winds to welcome the guests. This church is part of the Archeparchy of Changanassery and is also a parish of the Syro-Malabar Catholic Church. The power of St. George himself inspires many pilgrims during an annual celebration held on 27th April to 7th May every year.
Location : Edathua
Timings : 06:00 am to 08:00 pm, all days
Prayer Timings: 06:00 am and 07:00 am (all days, Fridays – 04:00 pm too) and
06:00 am, 08:00 am, 10:00 am and 04:00 pm (Sundays).
Entry Fee : Free
24. The Harbour Restaurant, Alleppey
Warm the salty sea breeze with your face while you dig into yummy seafood, ice beer and gorge on savoury Indian, Chinese or Continental cuisine at The Harbour Restaurant. Where else can you relish an outdoor eatery by a beach side that has an assortment of choices like grilled prawns, squid soup or fish curry with coconut rice? Raheem Residency hits just the right note with its laid-back ambience and seascape views.
Location : Right next to the Alleppey Beach, Sea View Ward
Timings : 11:00 am to 10:00 pm, all days
Cost for two : INR 500 onwards
25. Mannarasala Sree Nagaraja Temple, Alleppey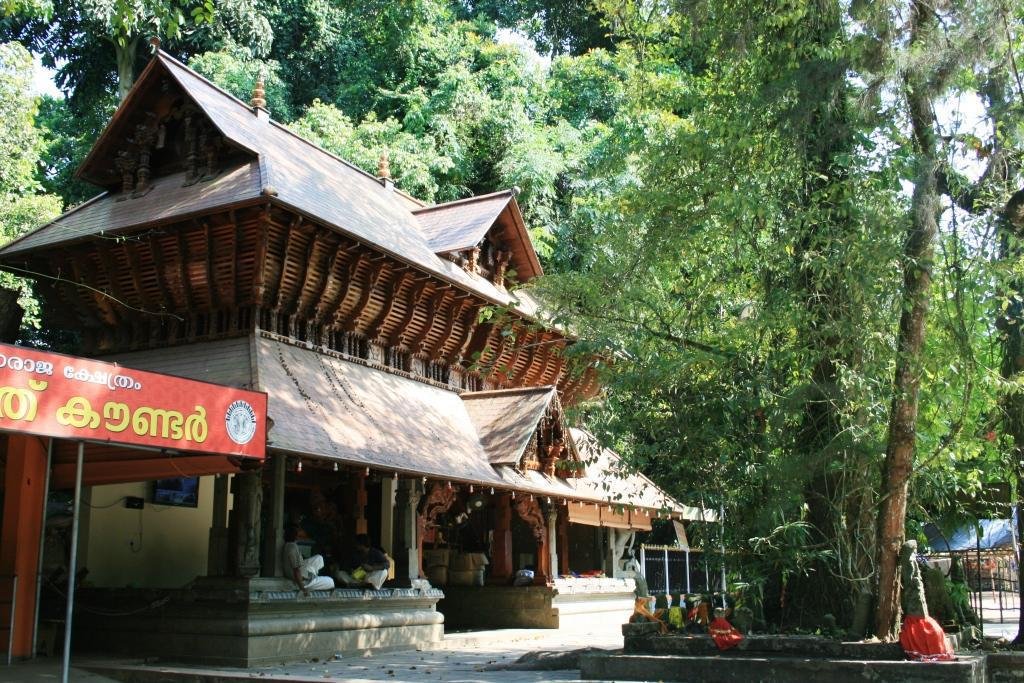 Surrounded by the verdant greenery of Alleppey and boasting 100,000 snake images, Mannarasala Sree Nagaraja Temple is an unusual place to visit in Kerala. Those who worship the snake god visit and are sure to be fascinated with the temple's offerings which include turmeric paste revered for its health benefits. Couples hoping for children also come to this popular pilgrimage seeking blessings during their baby's birth. The temple hosts a special event called Mannarasala Ayilyam where a lot of visitors come together in September and October to celebrate.
Location : Haripad
Timings : 05:00 am to 12:00 pm and 05:30 pm to 07:30 pm, all days
Entry Fee : Free
Tell Us
What You Think
0
Like
0
Love
0
Haha
0
Wow
0
Sad
0
Angry