List of Best Places to Visit in Lonavala
1. Tiger's Leap, Lonavala
The Tiger's Leap is a magnificent tourist attraction found in the lush lap of nature; at 650 metres above sea level. It was named so because its outline resembles a tiger leaping over the valley. Visitors can trek and which exercise in the fresh air here.
This beautiful site with a flowing stream and nearby echoey point attracts large amounts of tourists, along with having stunning views of the town below. It's the perfect place to have a picnic lunch or spend some quality time with your loved ones on your next vacation.
Location : Near I.N.S. Shivaji Base, Lonavala
Timings : 24X7
2. Bhaja Caves, Lonavala
Bhaja Caves is a set of spectacular rock-cut caves in India, which has been classified as a national monument. It is believed to be one of the oldest caves in India dating back to 2nd to 1st century BCE, alongside with excavations of Buddhist monks taking place on its rocks.
As you explore these caves in the nearby Bhaja Village, you can also take a refreshing dip in the waterfall and tour some of its lush surroundings. You will find a zig-zag trail leading to Bhaja caves from the village.
Location : Bhaja Village, Lonavala
Timings : 8 am to 6 pm
3. Karla Caves, Lonavala
Not far from Bhaja Caves lies another popular tourist attraction – Karla Caves that houses the largest and most well preserved Hinayana Buddhist Chaitya in India. Associated with Mahasamghika sect of Buddhism, these are one of the oldest rock-cut caves in India with the oldest dating back to 1st century BCE.
You will be amazed to see many structures built around a limestone quarry, including carvings, pillars, and sculptures from various periods. From the 100-million-year-old limestone formations still standing, you can find inscriptions from the Buddhist period that have been preserved for centuries beneath a temple just recently built.
Location : Karli, Lonavala
Timings : 9 am to 6 pm
4. Bhushi Dam, Lonavala
If you are looking for a location to have a picnic with friends and family, then look no further than Bhushi Dam, which is the popular Bhushi Lake. There are steps to access this masonry dam on the Indrayani River which allows you to soak up the warm sunshine as well as enjoy all of the views of these wonderful surroundings.
The popularity of this popular tourist attraction has its limitations, in the form of the overcrowding that often happens at the weekend, especially during monsoon season when you may be unable to find a nearby spot to sit. You should note that swimming is prohibited here due to its inconsistent water flow.
Location : I.N.S. Shivaji Road, Lonavala
Timings : 9 am to 5 pm
5. Duke's Nose, Lonavala
Lonavala is a hill station in Maharashtra and it uses many vantage points. Duke's Nose provides amazing views, the view is called after the Duke of Wellington because it resembles a snake's hood. Lord Shiva is at Mahadev Temple at top of Duke's Nose.
With picturesque location, this place is a popular spot for adventure seekers. There are trails and lots of rocks for rock climbing, rappelling, hiking and picnics. Everyone likes to visit it with their friends and family.
Location : Via Main Bazar Road, Lonavala
Timings : 24X7
6. Tikona Fort, Lonavala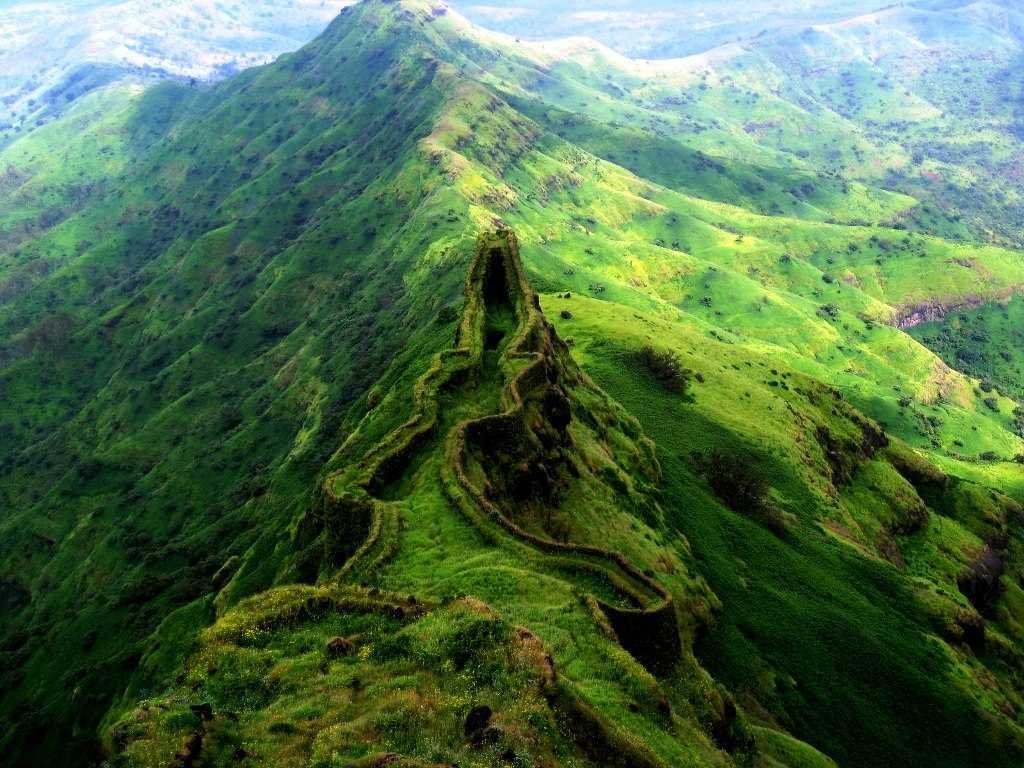 As the site of the Maratha empire, Tikona Fort is a triangular hill in Maharashtra and it's high up at 1066 metres. It was then captured by the Mughals and regained control by Shivaji Maharaj in the 1670s. And until Sambhaji (the son of Shivaji) it continued to be an important fort for the Marathas.
The fort entrance is through a small cave, which leads you through a guard tower and a group of five caves. Within the fort, you can see a broken temple and a massive stone wheel, and at the top of the fort, you will come across a few water tanks and a Buddhist cave.
Location : Near Kamshet, Lonavala
Timings : 8 am to 8 pm
7. Pawna Lake, Lonavala
A popular picnic and camping spot, this artificial lake surrounded by spectacular landscapes is the perfect place to relax. Pawna Lake, impounded by the Pawna Dam and providing a perfect escape into nature's arms, forms a natural beauty that lets you take memorable pictures against the backdrop of nearby Lohagad Fort, Tikona Fort and Tunga Fort. The boating facility here, which allows visitors to get on a motorboat or rowboat for an hour-long cruise, also adds to the appeal.
When it comes to weather a monsoon is best, but if you're looking for sights, then visit this area in the winter season. You can have wide ranging activities with great foods around the lake during those months definitely.
Location : Pawna Dam, Lonavala
Timings : 24X7
8. Lohagad Fort, Lonavala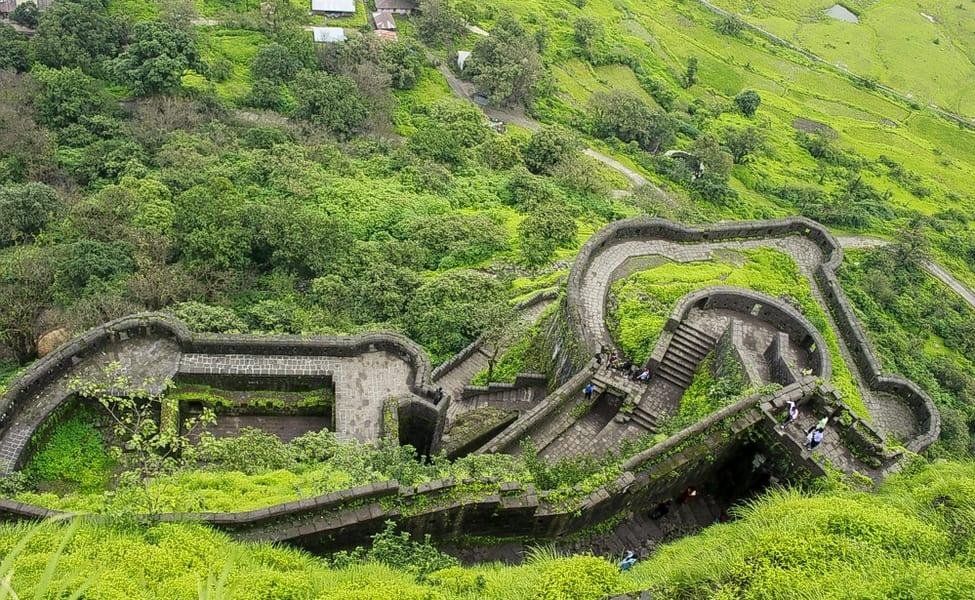 Another architecture from the Marathas is the Lohagad Fort, which is a site that demands your attention while in Lonavala. The fort's name was derived because it was considered an impregnable edifice due to its strategic location at 1050 meters above sea level. It has witnessed the rise and fall of many dynasties over the centuries, including Nizams, Marathas and Mughals.
It's both interesting for people who are interested in history and nature lovers, as well as for adventurers because it requires a climb to reach the fort. From what you can see, the Vinchu Kata look like the horns of Capricorn.
Location : Lohagad Wadi, Lonavala
Timings : 9 am to 6 pm
9. Ryewood Park, Lonavala
The Ryewood Park in Lonavala is the perfect place to enjoy an outdoor picnic. The park, which was originally designed as a botanical garden, has been transformed into "a charming, beautiful park" with lush gardens and a children's playground.
There is a vast park within the premises of this 25 acre property with an impressive amount of flora. There are also many old tree species that provide shade and shelter for visitors, and ornamental plants to satisfy your aesthetic needs. The Shiva temple within the grounds is perfect for meditation activities. Besides, there's a children's park with swings where children can enjoy hours of playing. So, pack your picnic basket, head down to this park, and spend some enjoyable time with loved ones!
Location : Siddharth Nagar, Lonavala
Timings : 8 am to 7 pm
10. Valvan Dam, Lonavala
Valvan Dam has become a popular tourist attraction in Maharashtra. It is situated at a height of 26.4 metres and spans over 1356 metres as it enters the foothills of the Sahyadri Mountains, from where Tata Power's Khopoli Power Station gets its power.
The beautiful surroundings of the spot with lush greenery and calm makes it ideal for a family outing. The Valvan Lake is built across the Kundali River and forms the perfect combination of a dam, a lake and its garden.
Location : Near Khopoli Power Plant, Lonavala
Timings : 24X7
11. Rajmachi Fort, Lonavala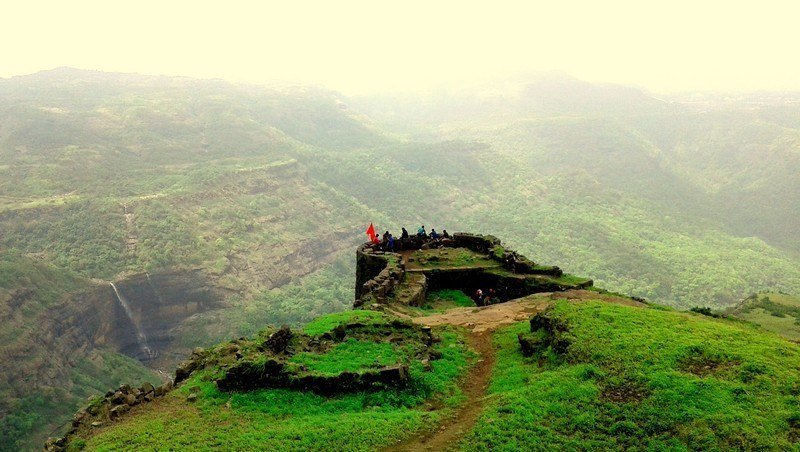 Manaranjan Balekilla, also known as Rajmachi Fort, is a popular historical site in Lonavala. It contains two fortresses – Shrivardhan and Manaranjan – built at a height of about 3000 feet on a rugged hill in the Sahyadri Range to keep an eye on the surroundings. The fort boasts of many ancient caves and temples, like Kal Bhairava Mandir, which exist even before the fort was built. This place offers breath-taking views of the verdant surroundings and is extremely popular among tourists, especially nature lovers and trekkers.
Location : Rajmachi Village, Lonavala
Timings : 9 am to 6 pm
12. Canyon Valley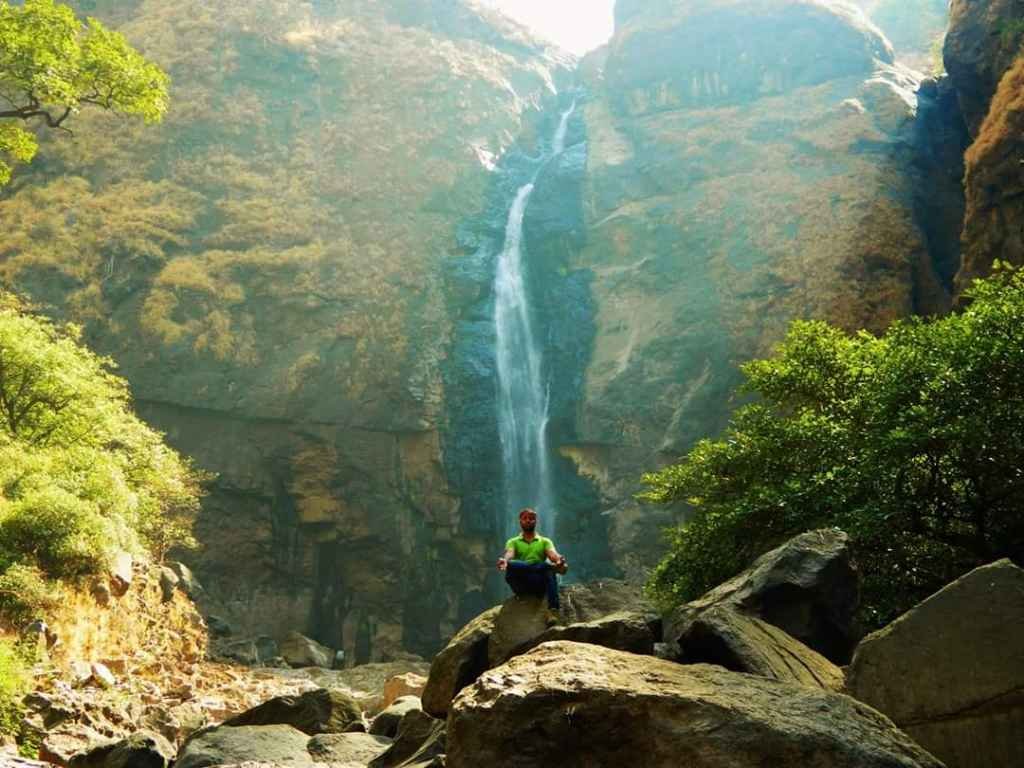 The most beautifu places to visit in Lonavala is the Valley of River Ulhas, which offers numerous attractions and activities to take advantage of throughout any hiking day trip. For example, the valley's route can be taken either ascending or descending, making it a popular destination among trekkers plying Mumbai and Pune.
Canyon Valley provides an amazing view at the end of the hike as you approach a waterfall. The refreshing water will leave your face feeling clean and refreshed, which is perfect after you've appreciated the surrounding beauty. You can take several breaks if you want to make it easier on yourself! After a long and strenuous climb, Canyon Valley makes for the perfect place to really nurture your motivation.
Location : Kune Village, between Lonavala and Khandala
Timings : 24X7
13. Visapur Fort
One of the most amazing and treasured places to visit in Lonavala, Visapur Fort was built by The Peshwa of the Maratha Empire. This stunning hill fort is located at an elevation of 1084 metres above sea level among lush green bounties. A popular attractions among history buffs and nature lovers alike, the trek to this tranquil yet rocky location is worth every effort.
Visapur Fort is a curious place that has water reservoirs, caves, old houses, beautiful arches and temples dedicated to the Lord Hanuman. It also offers great views of surroundings for those who love nature.
Location : Malavli, Lonavala
Timings : 24X7
14. Imagica Adlabs
The popular entertainment theme park, Imagica Adlabs, is one of the best places to visit in Lonavala. It offers many fun activities and the chance to see roller coasters and live events. The buildings are divided into food-themed areas with restaurants, bars, lounge areas and accommodation options.
Imagica's parks are very engaging, with opportunities for pool splashing and all different rides available. With a choice of cool theme park locations and cold weather attractions, it will keep you entertained with many possibilities.
Location : 30/31 Sangdewadi, Khopoli-Pali Road, near Lonavala
Timings :

Theme Park : 10:30 AM to 7:30 PM
Ride Access : 11:00 AM to 6:30 PM

Ticket Prices :
Theme Park : Starting from INR 1699 per person
Water Park : Starting from INR 1399 per person
Snow Park : INR 499 per person, INR 399 as Theme Park or Water Park add-on
15. Aamby Valley
Aamby Valley is a peaceful sanctuary set in the hills of Maharashtra, where you can escape from the stress of everyday life. Nestled amidst ancient pine forests and snow capped mountain ranges, Aamby Valley is beautiful both naturally and with its own man-made wonders like 3 lakes and 11 water bodies.
Finally! A calmer, more suitable escape from the hustle and bustle of the city. It isn't just a land of perfect weather and picturesque views, it is also a beautiful refuge for couples and families. Aamby Valley has it all; secludedness, calming air, lush foliage and stunning views.
Location : Aamby Valley City, 24 km from Lonavala
Timings : 24X7
16. Lonavala Lake
Lonavala Lake is a beautiful water body located on the outskirts of the hill station. It fills up with rainwater during monsoon season and offers an escape from if you are looking for a break or just want to enjoy the beauty of natural surroundings. You can also enjoy swimming or angling at this lake during this time as well.
The Lonavala Lake is a breathtaking sight during the monsoon season and attracts many birds, fish, and other animals. It makes for a perfect picnic spot and has stalls with delicious street foods to enjoy. Lonavala Lake is one of the most beautiful places to visit in Lonavala India and, with its charm, will make you feel at peace inside and out.
Location : Khondagewadi, Lonavala
Timings : 24X7 (Best time: 9:00 AM to 5:00 PM)
17. Bhairavnath Temple
Dedicated to Lord Shiva, Bhairavnath Temple is one of the most amazing places to visit in Lonavala. The temple showcases the stunning Konkan architectural style and is visited by devotees and architecture buffs alike. A backdrop of lush green forests and serene surroundings make this temple a must-visit for nature lovers and peace seekers.
Besides the main shrine, there are many other Hindu deities in this holy place. And, during Mahashivratri celebrations when thousands of devotees from across the country come here to offer their prayers, the temple exhibits unmatched charm and aura. Most of them visit the shrine to pay their respects before embarking on a trek through the dense forest.
Location : Kusgaon, Lonavala
Timings : 6:00 AM to 7:00 PM
18. Narayani Dham Temple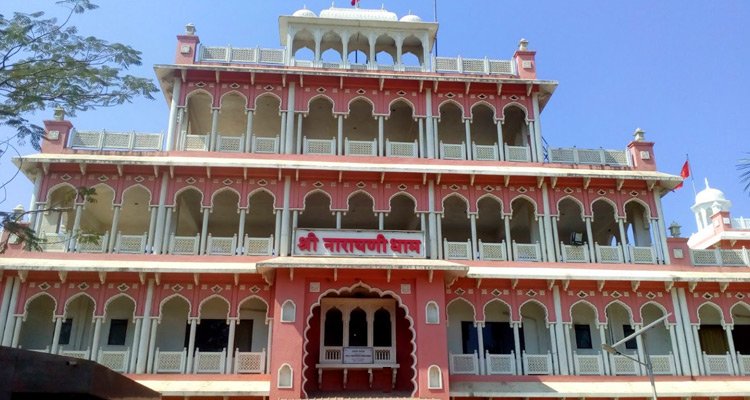 Situated in Lonavala, Narayani Dham Temple is the most popular of all the tourist places in this city. With a beautiful and well-maintained garden spread over four acres, its breathtaking views makes it one of the most spectacular temples in India.
Lonavala's Maratha fort of Shree Salasar Hanuman houses a main temple, dedicated to the god-Durga Narayani. There are also shrines for the Hindu Lord Ganesha, and his prophet of the Maurya Empire, Lord Shree Salasar Rama. The fort provides a venue for tourists with festivals during its open air theatre and other cultural attractions within it's green courtyard walls. It is also one of the best places for culinary tourism in Maharashtra. You can enjoy food from nearby restaurants before entering or after exiting its gates.
Location : Tungarli Rd, Lonavala
Timings :
Weekdays – 7:00 AM to 12:00 PM and 3:15 PM to 7:30 PM

Weekends – 7:00 AM to 1:00 PM and 3:15 PM to 7:30 PM
19. Reverse Waterfall
If you love to spend time in nature and take a break from busy life, try to include Reverse Waterfall on your tour of Lonavala sights. It is different from the rest because it seems like the water is flowing in the opposite direction to what you usually see. For example, it flows upwards.
The tranquil Koyna falls is surrounded by lush greenery and is a place for travelers to enjoy some peace and quiet in nature. The waterfall is amazing during the monsoon season when it's in full grandeur. Even though the water falls from a height, you can hike to get a closer view of it!
Location : Sandhan Valley, Lonavala
Timings : All day (Best time: Sunrise to Sunset)
20. Kune Falls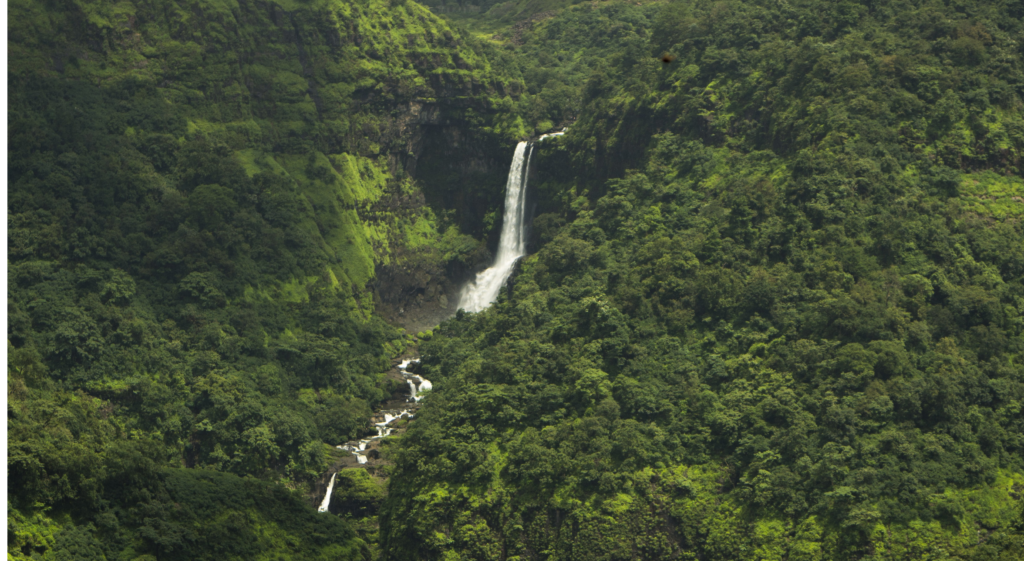 Kune Falls cascades from a height of 200 m and is one of the most spectacular waterfalls in the region. It is set against the backdrop of lush green Sahyadri Mountains and is a visual treat for nature lovers. Kune Falls can also be found on the list of the 14th largest falls in India, which makes it a popular tourist destination.
Lonavala's Kune Falls is a magnificent spot where you can enjoy a refreshing dip in the cool water, take a picnic with your loved ones, and try different adventurous activities such as ziplining and rappelling. Visiting during the monsoon season is recommended when large volumes of water gush down to the pool below.
Location : Lonavala-Khandala Valley, Lonavala
Timings : All day (Best time: Sunrise to Sunset)
21. Sunil's Celebrity Wax Museum
Celebrity Wax Museum features wax sculptures of celebrities and leaders from around the world. You can explore the museum, and then take pictures with your favourite celebrities here, such as A.R. Rahman, Michael Jackson, Adolf Hitler, Rajiv Gandhi, A.P.J Abdul Kalam, Chhatrapati Shivaji Maharaj and the Dalai Lama.
The International Madame Tussauds Wax Museum is the brainchild of renowned wax artist Mr. Sunil Kandalloor, who has built many museums across the country to give people the opportunity to see a replica of the life-sized Madame Tussauds wax figures in a fun, educational and interactive way.
Location : Lonavala Junction, Takve Kurth
Timings : 9:00 AM to 9:30 PM
Ticket Price : INR 200 per person
22. Amrutanjan Point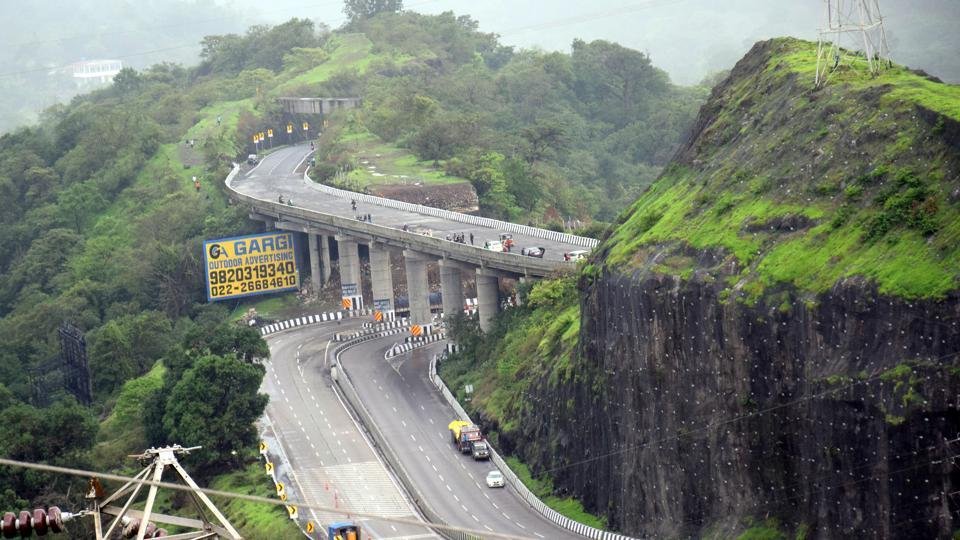 Positioned at one of the most scenic places to visit in Lonavala, Amrutanjan Point is a popular but largely unexplored spot. Surrounded by verdant green areas, this point offers mesmerizing views of the valley below. You can also see some popular attractions from here, such as the Duke's Nose.
Besides admiring the surroundings and relaxing in the serene environment, you can also plan a picnic here with your loved ones. The sight of huge mountains covered with thin clouds is enthralling and perfect for photographers!
Location : Khandala Ghat, Lonavala
Timings : All day (Best time: Sunrise to Sunset)
23. Bhimashankar Trail
Bhimashankar Trail takes you on a relaxing and adventurous journey through a tropical forest, leading you to the heart of Bhimashankar Wildlife Sanctuary. The trail has been designed so that hikers can explore various ecosystems and get close to the animals living in them.
If you happen to get here during the monsoon season, then you'll discover many large stretches of greenery along this road. You can spot deer, langur, different types of birds and other wildlife here. The trail ends at one of 12 Shiva temples with many devotees visiting the place. Devotees reach it especially during Shravan month.
Location : Khandas Village, Bhimashankar Wildlife Sanctuary
Timings : 6:00 AM to 6:00 PM
24. Della Adventure Park
Lonavala is home to a very cool water park called Della Adventure Park. It offers lots of rides and activities that will have you on the edge of your seat as they propel you to new heights, give you plenty of adrenaline, or have you upside down solving riddles.
From Paintball and Sky Cycling to Swoop Swing and Archery, there isn't anything boring for you to do here. You can also try different indoor activities and water sports here. All the food you could want is at your fingertips, and when you are hungry, you can head to one of the many restaurants here and enjoy some delectable cuisine.
Location : Kunegaon, near Lonavala
Timings : 11:00 AM to 9:00 PM
Ticket Price :
Day pass for adults : INR 2000 + GST per individual
Day pass for kids and senior citizens : INR 1500 + GST per individual
25. Shirota Lake
This beautiful winding lake is located in Rajmachi or Lonavala, 25 kilometers from the city of Lonavala. This offbeat lake is surrounded by hills and lush greenery and enjoys popularity as a camping spot for those who want to spend some time in nature away from the hustle of a city life.
If you're looking for a beautiful place to relax, Shirota Lake is the best. There are campsites here at Shirota Lake that offer amazing facilities and there's also a lake that you can swim in or have a picnic at.
Location : Near Lonavala
Timings : All day
Tell Us
What You Think
0
Like
0
Love
0
Haha
0
Wow
0
Sad
0
Angry