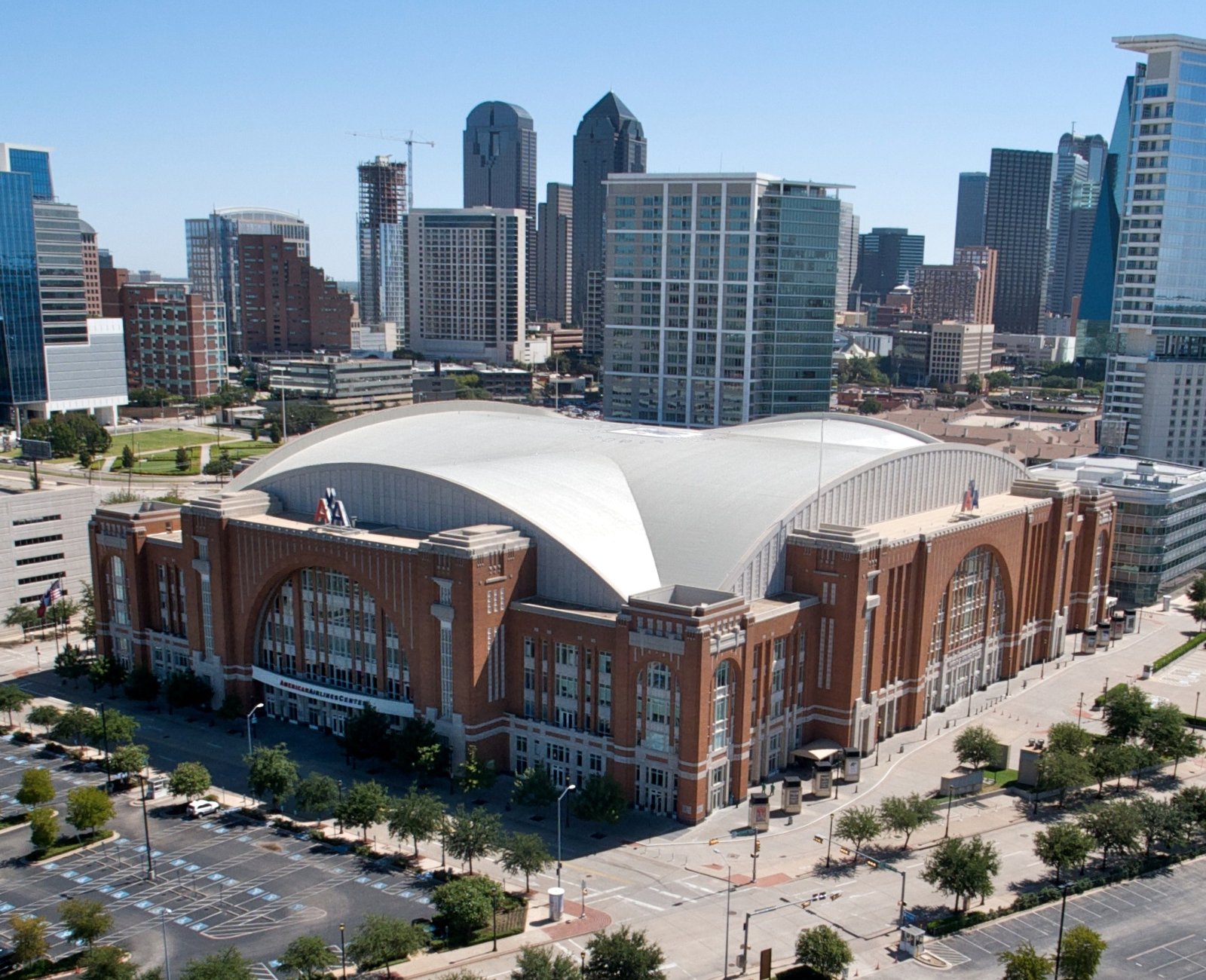 American Airlines Center
American Airlines Center is by far the most technologically advanced sports arena in the country. It's home to the Dallas Mavericks and Dallas Stars, the two basketball and hockey teams that compete for this landmark arena.
One of the most impressive places in the world is what many consider to be the cornerstone of Victory Park, which is a 70+ acre urban gathering space that was created with an EPA brownfield project. The American Airlines Center can transform itself to host a multitude of events. Arena Football, gymnastics, WWE events are just one type of event held there. With only two hours needed for refurbishing, quality is not sacrificed as the NHL graded this arena third in 2006.
With its new renovations completed in 2009 and 1080 HD video scoreboards on hand, nothing short of an NFL or NHL arena can say it has as much modern technology and luxury suites to offer as the American Airlines Center. They also have 78 theater boxes and awards in architectural design, customer service, and green technology- proving themselves to be one of the top performing arenas in the world.
This state-of-the-art facility is one of the newest shining points in the landscape of Dallas. Nestled at the edge of downtown, it's more affordable than other facilities as well.
The American Airlines Center features an innovative retractable seating that allows for a floor change in just two hours, as opposed to six. It also features one of the best scoreboards in the world with eight sides and four video displays. The AA Center has seating capacities of 20,000 for concerts, 19,200 for basketball, and 18,000 for hockey.
Tell Us
What You Think
0
Like
0
Love
0
Haha
0
Wow
0
Sad
0
Angry