1. Marina Beach, Chennai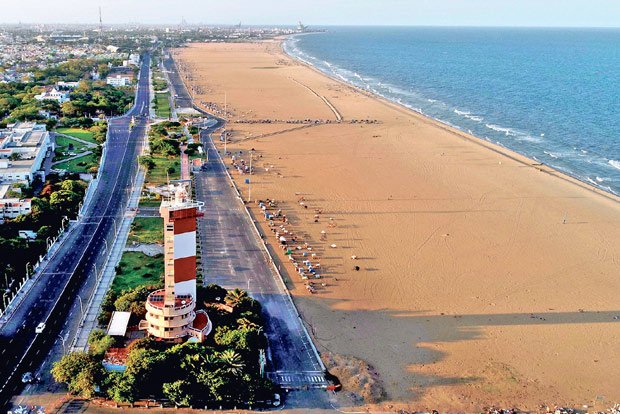 Make your break from the sweltering heat this summer by visiting Marina Beach in Chennai. The beaches in Chennai are some of the longest in India, so you can enjoy them at any time. You don't need to put forth too much effort; just stop by for a few hours before or after work to enjoy the sunsets and see a dolphin swim away during the day. Whether or not you want to shop for trinkets, visit stalls along the beach or build sandcastles with friends, there's something for everyone here.
Timings: All through the day
2. Valluvar Kottam, Chennai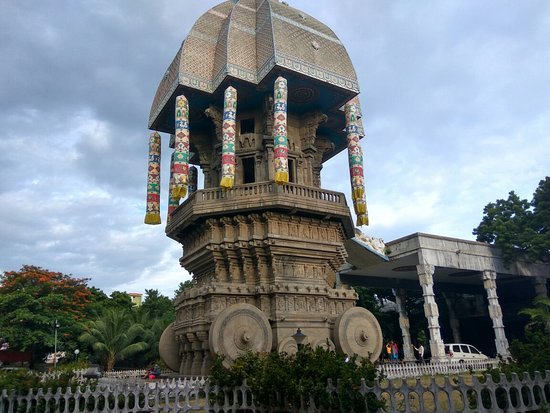 People who love literature and language should know the great Tamil scholar and poet, Thiruvalluvar. For those uninformed, Thiruvalluvar is hailed as one of the greatest Tamil scholars and he has been honoured with a magnificently designed chariot. The majestic beauty of Valluvar Kottam can be best experienced in early morning or in the evening when there is still daylight. Would you like to know how to get here? It is located at the intersection of Kodambakkam High Road and Village Road; taxis and buses can take you from around the city.
Location: Nungambakkam Lake Area Main Road, Chennai
Timings: 8:30 am to 5:30 pm
Entry Fee: ₹ 5 (children); ₹ 10 (adults)
3. Thousand Lights Mosque, Chennai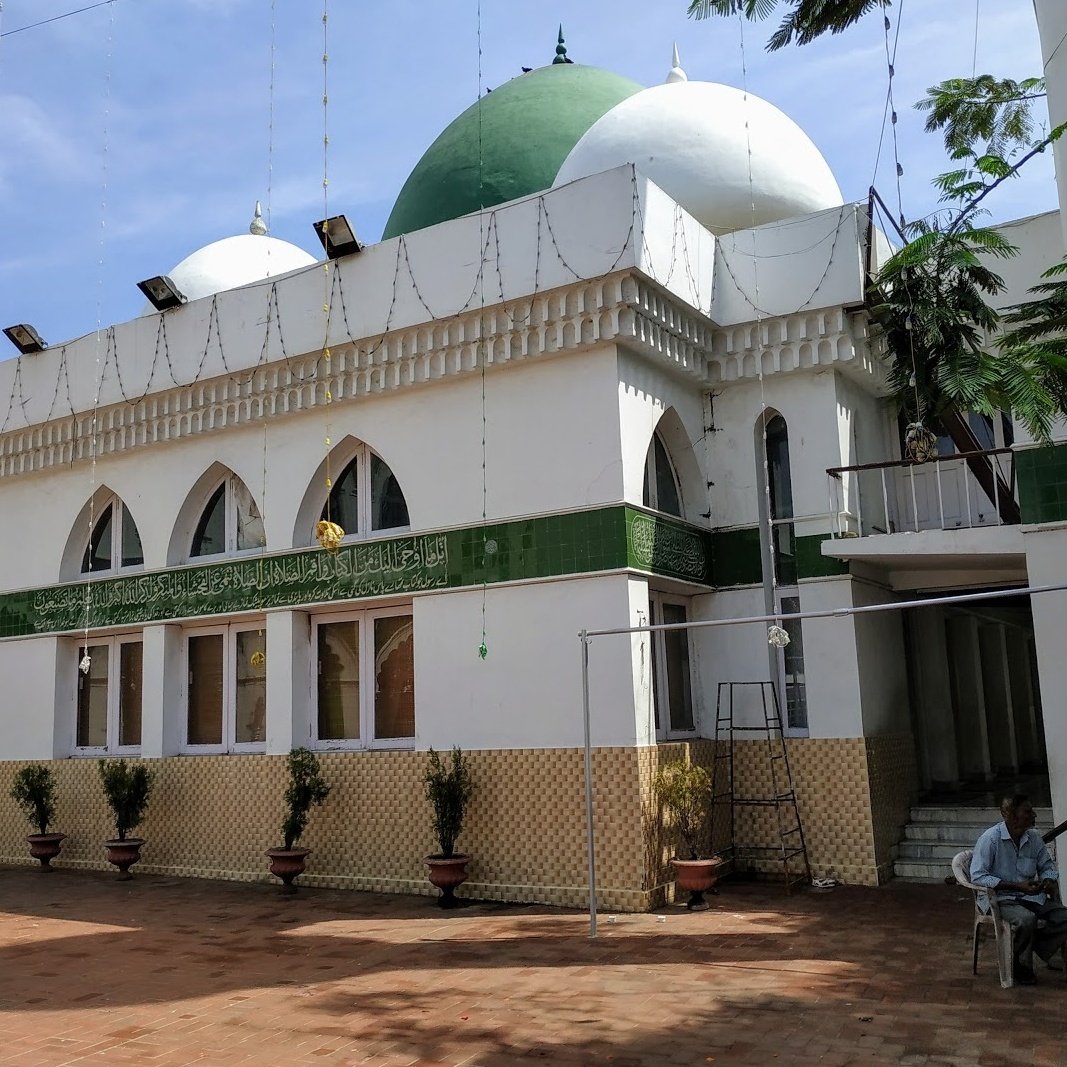 This multi-domed mosque is a revered place of worship for Local Muslims. It is believed that the building was lit up by only 1000 lights in olden times, which gives it its name as the Thousand Lights Mosque. The minarets that tower at a height of about 64 feet and exhibit the excellence of medieval architectural style are part of this mosque and make it one of the most popular places to visit at night.
Location: Royapettah, Peters Road, Peters Colony, Chennai
Timings: 5:30 am to 8:30 pm
Entry Fee: NA
4. Elliot's Beach, Chennai
Nearby the Ashalakshmi Temple, Elliot's Beach Beach is a famous place for friends or family to go. This beautiful beach has clean water and stunning views of the city. The cool sea breeze can help you breath easier and the well-maintained sand makes it perfect for sunbathing and unwinding. With this one in the list of places to visit in Chennai, it is perfect for a romantic stroll by moonlight.
Timings: All through the day
5. Dakshinachitra, Chennai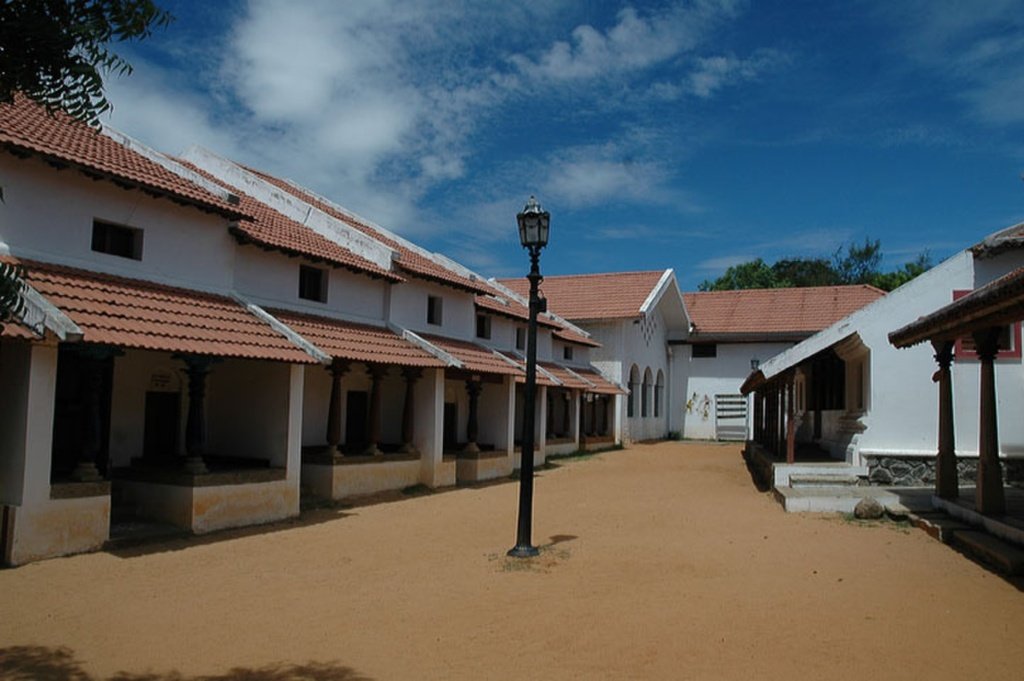 Living history museum in Chennai that is dedicated to the portrayal of South Indian culture and architecture. This museum has 18 houses put together to depict the culture, architecture, craft and lifestyle of all four Indian states – Kerala, Tamil Nadu, Andhra Pradesh/Telangana and Karnataka – via over 4000 artefacts. A quick trip to 4 states under the same roof? Yes please if you are looking for places to visit in Chennai with family! If you want your children to learn a lot about South India from visiting this place, then this is definitely your pick.
Location: SH 49, Muttukadu, 25 km south of Chennai
Timings: 10:00 am to 6:00 pm
Entry Fee: Children 5-12 years
₹ 20 Students: ₹ 30
Adults: ₹ 110 (₹ 130 during festivals and national holidays)
6. Ashtalakshmi Temple, Chennai
The Ashtalakshmi Temple, in Ashtaphuli, is at Besant Beach, and is often considered a home for Lakshmi, the goddess of wealth and knowledge. The temple has been built to worship Lakshmi's eight avatars, much like many in south India have been; additionally, the golden light that emanates from this site makes it perfect for giving a fresh perspective on life. The waves of the ocean can be heard in the temple complex; there has also been an emphasis on promoting spiritual enlightenment amid nature's peacefulness.
Location: Elliots Beach, Besant Nagar, Chennai
Timings: 6:30 am to 12:00 pm and 4:00 pm to 9:00 pm
Entry Fee: NA
7. Government Museum, Chennai
If you love art and cultural artifacts, you will love the Government Museum of Chennai. The institution is known for its collection of ancient and modern South Indian bronzes which have been used since 10th-13th century. What's more, the Amaravathi Gallery houses marble sculptures depicting the life of Gautam Buddha dating back to 2nd century.
Location: Pantheon Road, Egmore, Chennai
Timings: 9:30 am to 5:30 pm (closed on Fridays and national holidays)
Entry Fee:
Students: ₹ 5
Children below 12 years: ₹ 10
Adults: ₹ 15
8. Mylapore, Chennai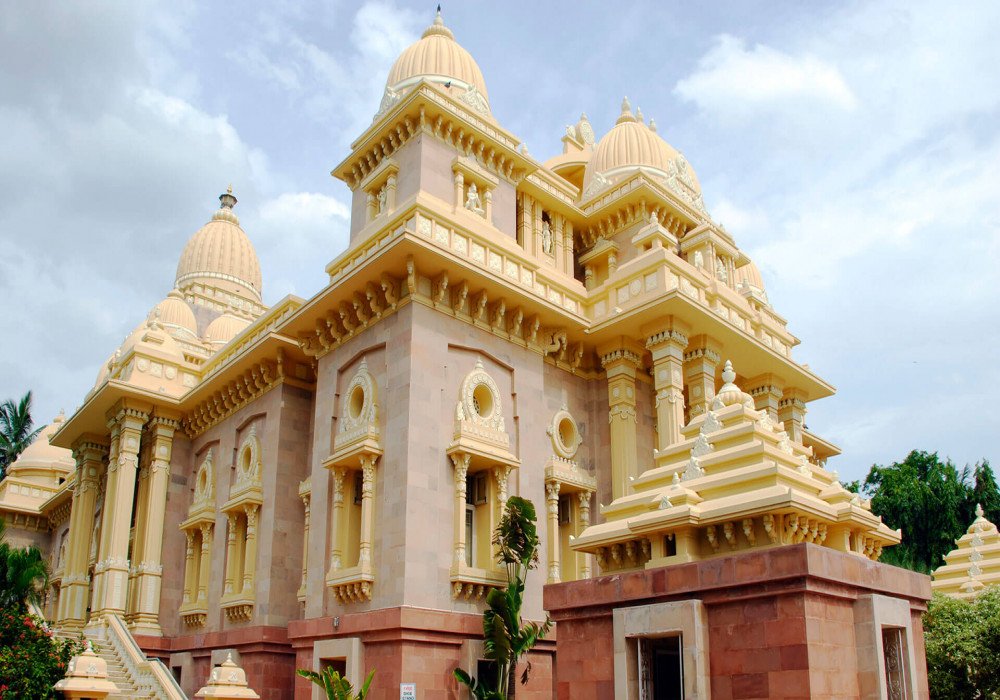 Want to soak in the rich and colourful culture of Chennai? Head to Mylapore, which is regarded as the cultural hub of Chennai and boasts a history going back 1500 years! Whether you are looking to visit beautiful temples or something to eat, Mylapore has it all! All this, combined with endless options for shopping, make the neighbourhood one of the best entertainment places in Chennai.
9. Guindy National Park, Chennai
Wouldn't it be fun to explore a national park? Home to over 300 kinds of trees and plants, 150 bird species, 15 species of mammals, reptiles and amphibians, the Guindy National Park is a forest situated on the grounds that were once part of Raj Bhawan. When you're in Chennai with your family, make sure you bring your kids here too. We assure you they are going love every bit of this place!
Location: Rangeguindy, Chennai
Timings: 9:00 am to 6:00 pm (closed on Tuesdays)
Fees:
Government and Aided School Children: ₹ 2
Private School Children: ₹ 10
Adults: ₹ 15
10. Sri Parthasarathy Temple, Chennai
Dedicated to Lord Vishnu's incarnation, Lord Krishna, Parthasarathy Temple has been in the works since 8th century. The intricately carved pillars of this place and colourful gopurams will leave you spellbound. The main features of this temple are the two intricately carved pyramidal rajagopuram or domes, one of which is located in the east direction while the other in the west direction.
Location: Narayana Krishnaraja Puram, Triplicane, Chennai
Timings: 5:30 am-12 pm and 4:00 pm-9:00 pm
11. Kapaleeswarar Temple, Chennai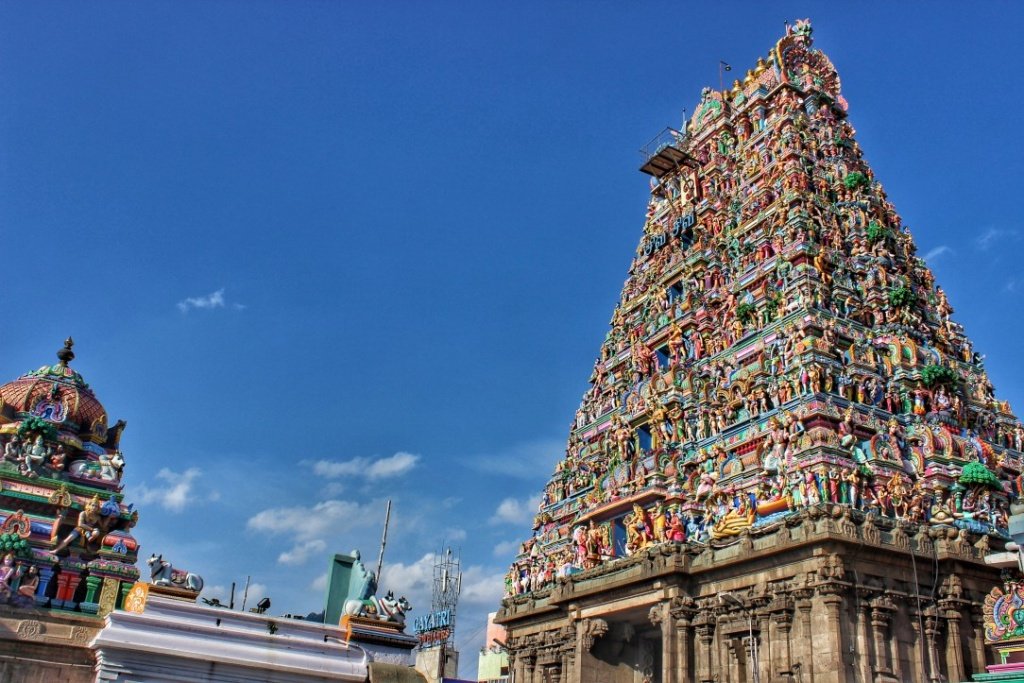 Kapaleeswarar Temple was built by the mighty people that had ruled Tamil Nadu for centuries and was destroyed by Portuguese explorers. The temple was rebuilt after their rule and then in later years it was reconstructed from a Dravidian style to that of Vijayanagara architecture which makes it extra special!
Location: Vinayaka Nagar Colony, Mylapore, Chennai
Timings: 5:00 am to 12:00 pm and 4:00 pm to 9:00 pm
12. Connemara Public Library, Chennai
For publishing students and students in general, Connemara Library is a must-visit. Serving as one of the four depository libraries of India, it houses almost every literary work published in the country. Its reference room, video room, and periodic hall ensure that even a bustling population like Lucknow's can gain access to resources they may require when they need them most. It consists of over 800,000 volumes and its library is open 24/7!
Location: Pantheon Road, Egmore, Chennai
Timings: 9:00 am to 7:30 pm (Monday-Saturday); 9:30 am to 6:00 pm (Sundays) Entry Fee: NA
13. Royapuram Fishing Harbour, Chennai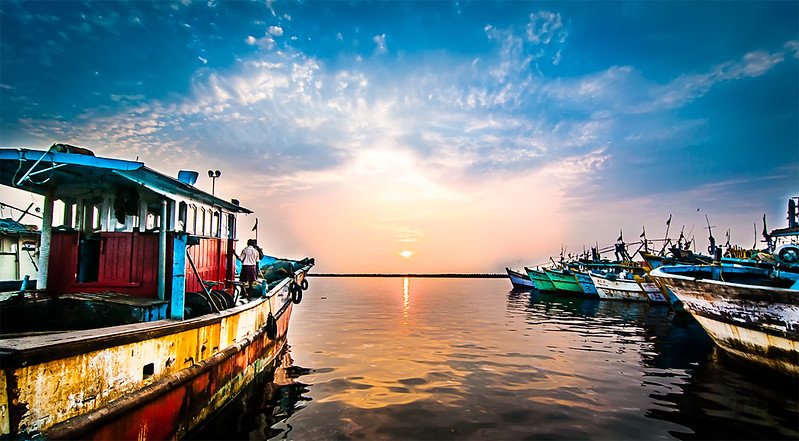 A fishing harboar seems like an uninteresting place, but watching the fisherman bring in fresh fish can make for a sight to behold. Also, be sure to take pictures of the stunning dock and backwaters while there. Thinking what fun activities you can indulge in here? Maybe learn how to catch a fish or simply distinguish between the different varieties of fish! Come here before sunrise to see the catch being unloaded and then be auctionsed off from vendors from around the city.
14. Semmozhi Poonga, Chennai
Nature lovers can marvel at the botanical garden in Chennai, which attracts a lot of tourists every day. With an artificial pond and lush greenery, this place is a tree change from the hustle and bustle of the city. What's more? The exotic species of plants that have been imported from all over the world make Semmozhi Poonga stand out as an added feather in its cap!
Location: Ellaiamman Colony, Teynampet, Chennai
Timings: 10:00 am to 7:30 pm
Entry Fee: NA (Children up to 10 years); ₹ 15 (adults)
15. Marundeeswarar Temple, Chennai
If you know someone going through health issues, such as stress or anxiety, visit Marundeeswarar Temple which is dedicated to Lord Shiva and his God of Medicines. The legend has it that Lord Marundeeswarar taught sage Agastya about magical medicines. Thought to have been built in the 11th century, the temple offers a mixture of milk, ash, and water which is said to treat various health issues. However, the temple displays the finesse of Dravidian architecture and would be an excellent place to visit if you are in Chennai.
Location: Lalitha Nagar, Thiruvanmiyur, Chennai
Timings: 5:00 am to 12:00 pm and 4:00 pm to 9:00 pm
16. MGR Film City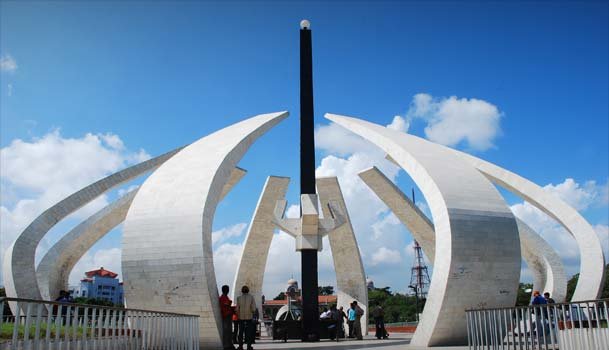 MGR Film City is just a stone's throw away from the beach. Visit the site and admire how closely it has been designed to resemble various locations in India. You might find yourself stumbling upon some of your favorite Tamil actors as well.
Location: MGR Film City Road, Tharamani
Timings: 8:00 am to 8:00 pm
Entry Fee: INR 25
17. Breezy Beach
This beautiful beach is little known to tourists, but the serene mood and gentle waves attract nature lovers. While it might get a few more visitors than other tourist traps, Chennai may be surprising you with its majestic sunsets.
Location: Valmiki Nagar
Timings: All day
Entry Fee: NA
18. Arignar Anna Zoological Park
One of the top zoos in all of India, Vandalur zoo is spread over 1,260 acres and boasts 138 different species. Wildlife enthusiasts will feel delighted at the sight of deer, lions, Indian civet cats, Himalayan brown bears, and elephants housed there. The zoo also has a reptile house.
Location: Grand Southern Trunk Rd, Vandalur
Timings: 9:00 am to 5:00 pm (Tuesday closed)
Entry Fee: Adults – INR 50
Children under 2 years – Free
Children from 2 to 12 years – INR 20
Cameras – INR 25
Zoo round (Adults): INR 100
Zoo round (Children): INR 50
19. VGP Golden Beach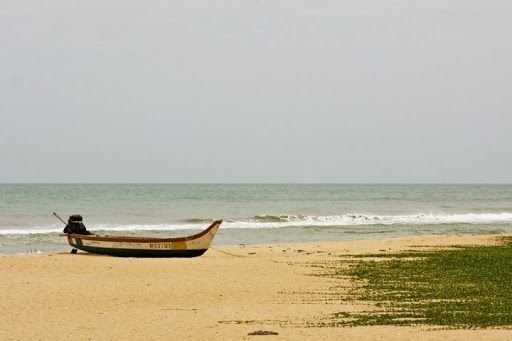 Among the various places to visit in Chennai, this beach steals the show with its beauty and cleanliness. Enjoy swimming, go for walks or simply laze around here. Adventurous souls can try surfing at this beach, which is a part of the exciting VGP Universal Kingdom.
Location: 5, 159, SH 49, Injambakkam
Timings: 11:00 am to 7:30 pm (Monday to Friday) and 10:30 am to 8:00 pm (Saturday and Sunday)
Entry Fee: Adults – INR 600 and Children – INR 500 (for entry through VGP Universal Kingdom)
20. Vivekananda House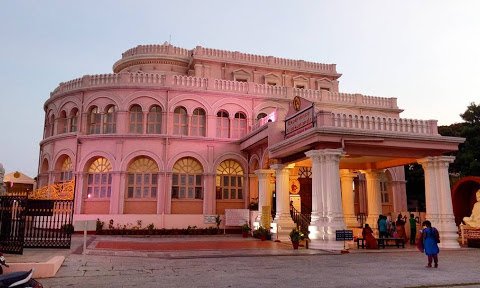 A trip to the Vivekananda House is a must if you admire the celebrated monk Swami Vivekananda and want to learn more about him. In 1900, Swami Vivekananda stayed in this double-storey Victorian mansion for six weeks. Today, you can explore his bedroom, dining room, kitchen, and the garden where he connected with nature.
Location: Kamaraj Salai, Marina Beach Road, Triplicane
Timings: 10:00 am to 12:30 pm and 3:00 pm to 7:15pm (Monday closed)
Entry Fee: Adults – INR 20, Children (3-12 years) – INR 10 and Group ticket for school students: INR 5
21. Santhome Cathedral Basilica
If you are looking for famous places in Chennai, try to find this neo-gothic cathedral. The Portuguese explorers built it as a testament of their power and to show their connections with the city of churches. Many say that this is the most Gothic building in Chennai and you'll want to see it for your own eyes.
Location: 38, Santhome High Rd, Dummingkuppam, Mylapore
Timings: 6:00 am to 9:00 pm
Entry Fee: NA
22. Madras War Cemetery
Pay your respects at the tranquil Madras War Cemetery, which houses a memorial stone in honour of the 1000 people who sacrificed their lives during the Great War and remains of almost 855 martyrs from the Second World War.
Location: Mount Poonamalle High Road, Nandambakkam
Timings: 10:30 am to 5:30 pm (till 6:00 pm on Monday)
Entry Fee: NA
23. Fort St. George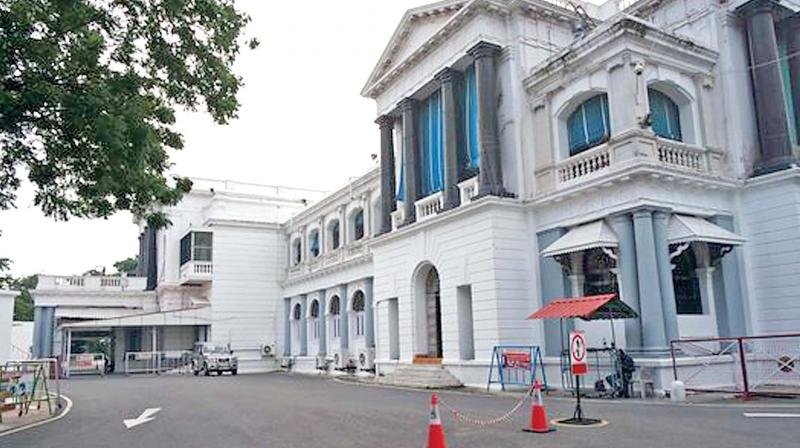 This historical landmark is one of the most popular tourist attractions in Chennai and offers visitors an opportunity to explore the Clive House, which was once the British official residence in India. The St. Mary's Church near this fort is also a site you can visit for mass.
Location: Mount Poonamalle High Road, Nandambakkam
Timings: St. George Museum: 9:00 am – 5:00 pm (Closed on Friday)
St. Mary's Church: 10:00 am – 5:00 pm (Monday – Saturday) (Regular masses held on Sundays)
Entry Fee: For St. George Museum – INR 15 (Indians), INR 200 (Foreigners) and Free for kids up to 15 years
24. Vadapalani Murugan Temple
Dedicated to Lord Murugan, this intricate space helps with problems relating to jobs, academics and marriage. Legend has it that the founder of Annaswamy Naikar had a dream about building this temple for society's benefit and it is believed to be the precursor for creating more temples with social benefits in mind.
Location: Palani Andavar Koil St, Vadapalani
Timings: 5:00 am – 12:00 pm & 4:00 pm – 9:00 pm
Entry Fee: NA
25. Annai Velankanni Shrine
As Chennai is a spiritually diverse and interesting city, you may want to consider adding this otherworldly gothic-style shrine to your list. Aside from exploring the small adjoining museum for religious artefacts, you can also attend special music services and events such as concerts there.
Location: Annai Velankanni Road, Odaimanagar, Besant Nagar
Timings: 5:00 am to 9:00 pm
Entry Fee: NA
26. B.M. Birla Planetarium
If you're like me, then the night sky is inspiring. I highly recommend a visit to this large planetarium with its virtual tours and cosmic shows. There are 8 galleries throughout the exhibitions, including those devoted to Science, Life Science, and International Dolls.
Location: Gandhi Mandapam Rd, Duraisamy Nagar, Kotturpuram
Timings: 10:00 am to 5: 45 pm
Entry Fee: Science Centre: Adults (INR 30), Kids below 12 years (INR 15)
Shows: Adults (INR 20), Kids below 12 years (INR 10)
27. Ripon Building
The neoclassical Westminster Quarter is an architectural masterpiece consisting of a white building. It is famous for being the seat of Greater Chennai Corporation and is one of the most popular landmarks in Chennai. Its Westminster Quarter chiming clock is distinctive feature that sets it apart from the other buildings.
Location: 53, Raja Muthiah Rd, Kannappar Thidal, Periyamet
Timings: 10:00 am to 6:00 pm (Saturday and Sunday closed)
Entry Fee: Restricted entry
28. Akkarai Beach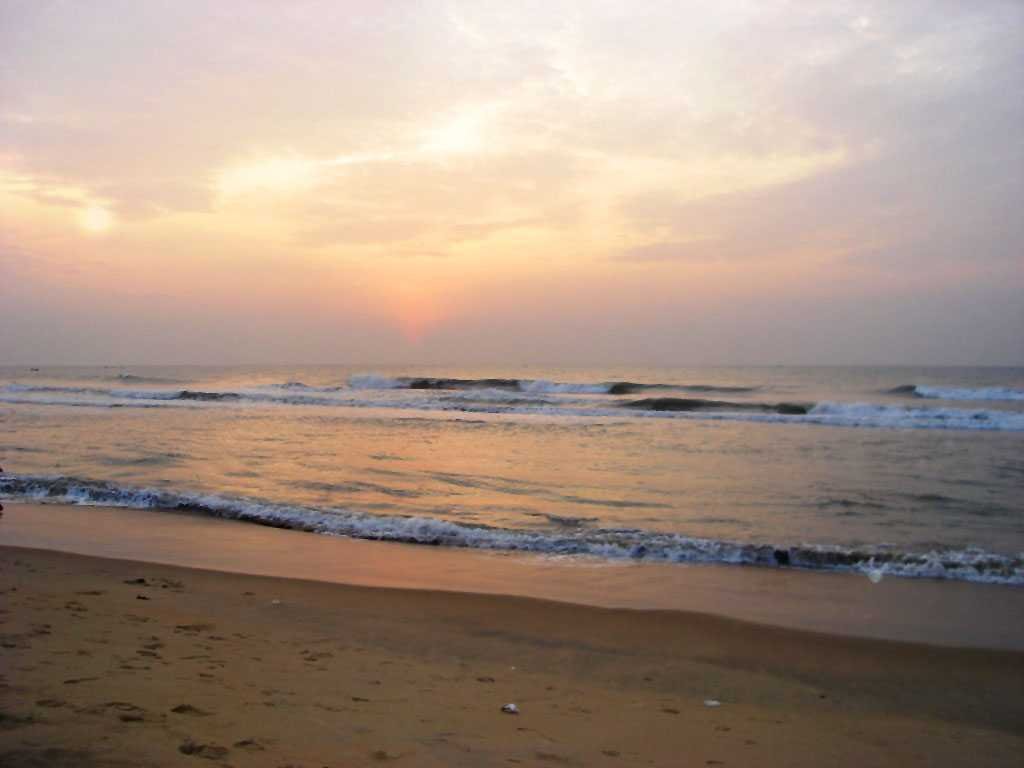 If you want to relax and find yourself from the busy crowds, take a hike or stroll along this sandy beach near Ennore. Stretching over 10 kilometres from Ennore to Uthandi, it's ideal for lazy walks and admiring the verdant greenery.
Location: Injambakkam
Timings: All day
Entry Fee: NA
29. Prakasam Salai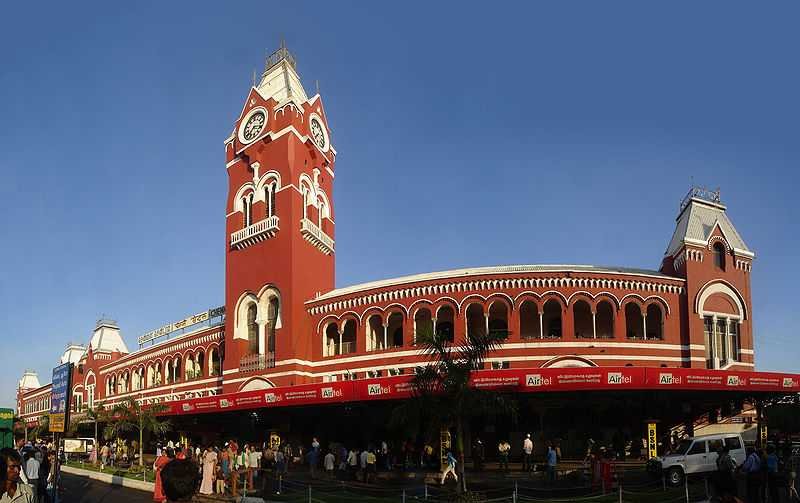 An architectural marvel, known as Prakasam Broadway, is one of the beautiful tourist sites in Chennai. The building was originally built in 1795 by Colonel Thomas Pratt Blow who named it after Lord Charles Popham, following a victory of his military campaign at this location.
Location: 88, Prakasam Road, Mahfushkhan Garden, Manadi Police Colony, George Town
Timings: All day
Entry Fee: NA
30. The Madras Crocodile Bank Trust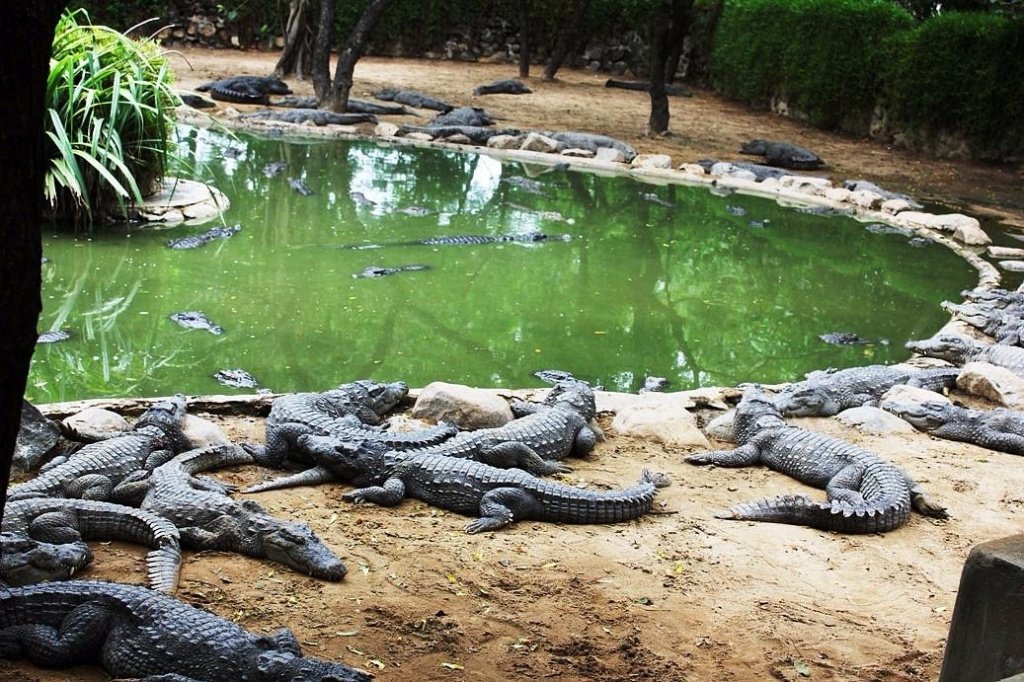 Besides being a zoo that holds the distinction of being the home to the world's largest saltwater crocodile, Lampang's Department of National Parks and Wildlife also undertakes herpetology research and aims to protect endangered species like gharial, marsh crocodile, and saltwater crocodile. Get out for an adventurous night safari or have your experience enhanced as you watch these vital animals get fed.
Location: Post Bag No 4, Mahabalipuram
Timings: 9:00 am to 5:30 pm (Monday closed)
Entry Fee: INR 60 (adults), INR 30 (kids below 10), and approx. INR 200 (Night Safari)
31. Cholamandalam Artists' Village
Since its inception in 1966, this village has grown to be the largest community of artists in India. Famous for carrying on the Madras Movement of Art, it allows you to appreciate the works of notable artists, and visit the craft shop, sculpture garden and the art book store.
Location: Injambakkam
Timings: 9:30 am to 6:30 pm
Entry Fee: INR 20 (adults) and INR 5 (kids)
32. National Art Gallery
Also known as Day Dreamer Artworks, this gallery is one of the oldest in India and among the top places to visit in Chennai. Housed within the Government Museum Complex, it was built in 1906 with red stones. This Indo-Sarsenic building boasts sandalwood sculptures and ethnic paintings.
Location: Egmore, Pantheon Road
Timings: 9:30 am to 5:00 pm (Friday closed)
Entry Fee: INR 15 (adults) and INR 10 (kids)
33. Wallajah Mosque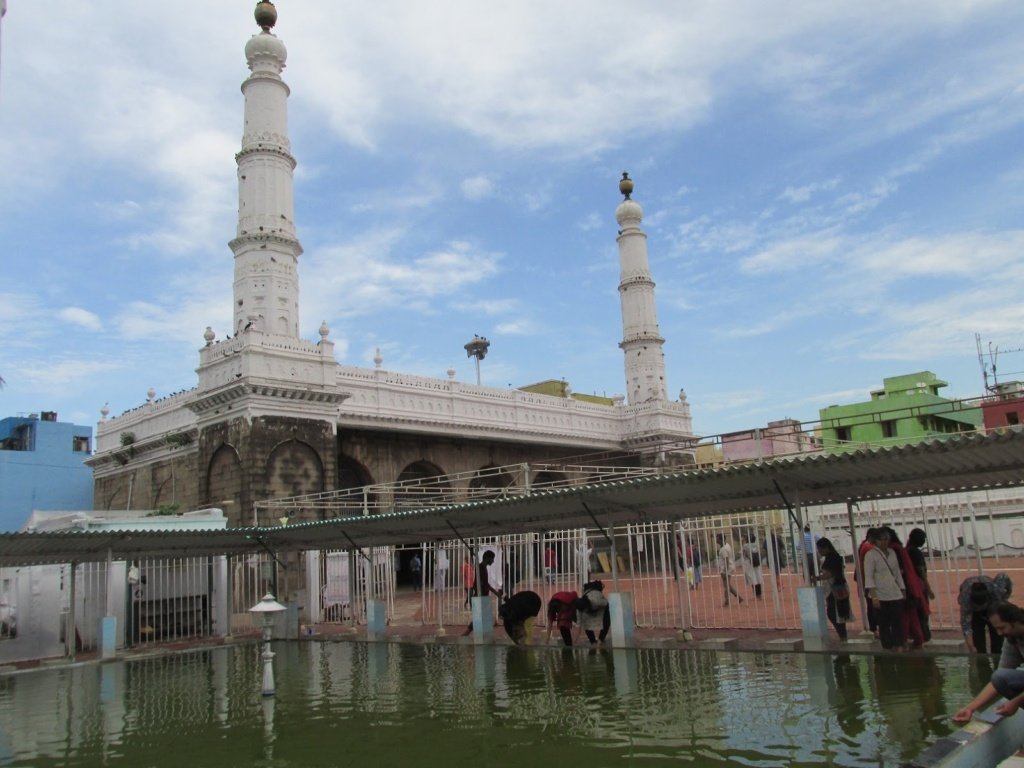 The Mughal style mosque, called the Triplicane Big Mosque, is made entirely of granite. It was built by the family of Muhammad Ali Khan Wallajah in 1795. The mosque has beautiful architectural features. In addition to being the oldest and largest mosque in Chennai, it represents peaceful coexistence among Muslims and Hindus. As most of its administrative staff are Hindus, this demonstrates that Islam is compatible with Hinduism.
Location: Triplicane High Rd, SVM Nagar, Ellis Puram, Padupakkam, Triplicane
Timings: 5:00 am to 8:00 pm
Entry Fee: NA
34. Chennai Rail Museum
In Chennai, this museum is among the best attractions. It features a 6.25 acre site with numerous exhibits about heritage and technical topics. Steam engines from the British era and vintage coaches are on show, and children can have fun on the toy train.
Location: New Avadi Rd, next to ICF Furnishing Division, Lakshmipuram, Villivakkam
Timings: 5:00 am to 8:00 pm
Entry Fee: NA
35. Victoria Public Hall
The construction of this royal palace was made to commemorate Queen Victoria's golden jubilee in 1890, and it featured British architecture. This regal building has changed hands over a time period of several hundred years, from hosting everyday events to being mostly used for entertainment purposes.
Location: 11/33, Evr Salai, Park Town Park Town, Kannappar Thidal, Poongavanapuram
Timings: 9:00 am to 5:00 pm
Entry fee: INR 15 (adults) and INR 10 (children)
Tell Us
What You Think
0
Like
0
Love
0
Haha
0
Wow
0
Sad
0
Angry