1. Sinhagad Fort, Pune
Visitors seeking a more authentic travel experience might want to pay Sinhagad a visit, one of India's oldest forts and the site of many battles. Today, the fort is in ruins but provides visitors with an unbroken view of the surrounding walled city and countryside. The hike to the fort, on a secluded cliff, is peaceful as there are no interruptions in sight along the scenic route.
Location : Sinhagad Ghat Road, Pune
Timings : 05:00 am to 06:00 pm; every day
Entry Fee : Free
2. Aga Khan Palace, Pune
This architectural wonder features huge halls and lovely arches built in the Italian style, and it also has sprawling lawns surrounding it. From historical importance to modern design, the Aga Khan Palace has come a long way since its inception. Gandhi National Memorial Society Headquarters are situated in the present-day palace with an inspiring history to boot.
 Location : Gandhi National Memorial Society, Aga Khan Palace Road, Pune
Timings : 09:00 am to 5:30 pm; every day
Entry Fee : Adults – ₹ 5, Children – ₹ 2
3. Shaniwar Wada Palace, Pune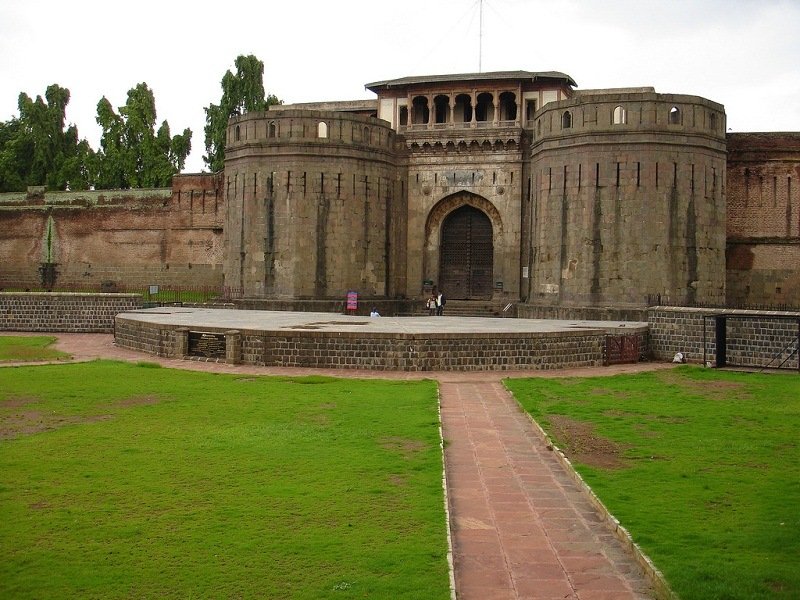 With a blend of Maratha and Mughal styles, the Shaniwar Wada palace in Pune was built in 1732. Once you walk inside, you will see delicate marbles, teak arches, and glittering chandeliers that illuminate the entire palace. With historical information provided here each evening, your kids will also be entertained while they learn a thing or two about historic figures from the Peshwas and their reigns. One of the main highlights is a light-and-sound show hosted here every day.
 Location : Bajirao Road, Shaniwar Peth, Pune
Timings :

Palace – 08:00 am to 06:30 pm; every day
Sound and Light Show – 07:15 pm (Marathi); 08:15 pm (English)

Entry Fee :

Palace – ₹ 5
Sound and Light Show – ₹ 25
4. Vishrambaug Wada, Pune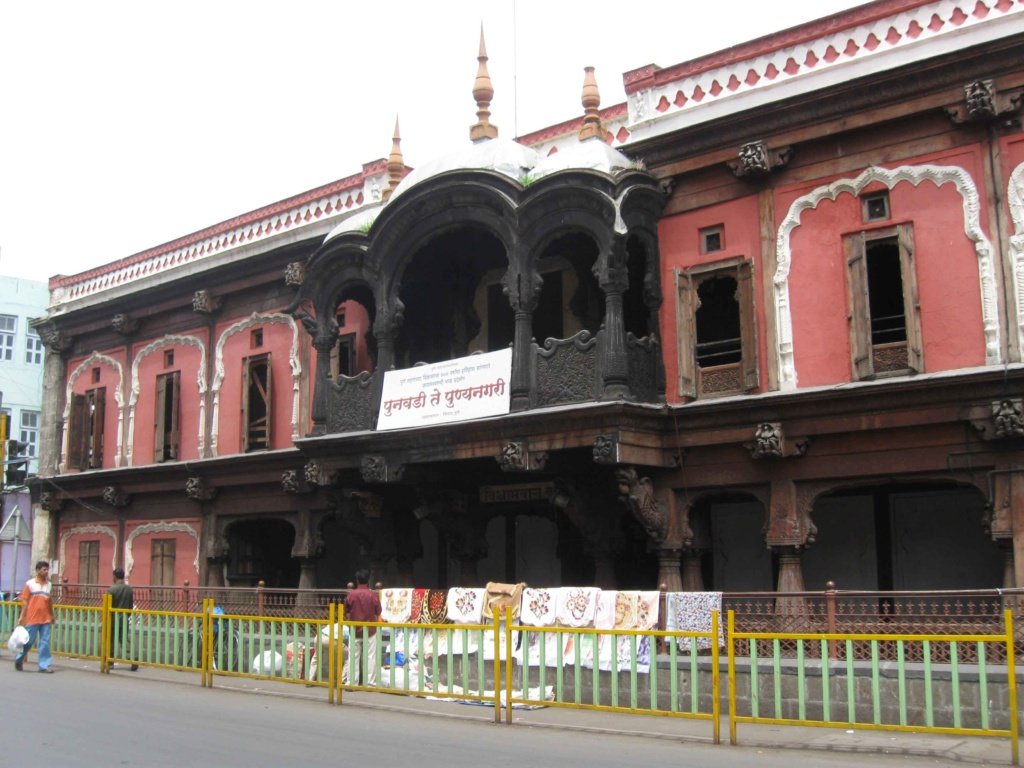 There is something fascinating about palaces and mansions, isn't there? Vishrambaug Wada pays homage to this romantic point by containing a palace that once served as the home of Peshwa Bajirao II. Located in Pune, this mansion built in 1897 was once a hub of grandiosity and luxury. Over the course of time, much has changed but even today you can get a glimpse of what it was like back then. Intricate woodwork adorns the entrance and balcony of this three-storied mansion. Don't forget to snap some Instagram-worthy photos with your family when you visit Vishrambaug Wada.
Location : RB Kumthekar Road, Perugate, Sadashiv Peth, Pune
Timings : N/A
Entry Fee : Free
5. Lal Mahal, Pune
If you want to learn more about the Maratha history, head to Lal Mahal, which dates back to 1630. It was here that Shivaji spent a considerable amount of his childhood. It is also the palace he escaped from in an encounter with Shaista Khan, who handily lost his finger in the process. Today, Lal Mahal serves as a memorial to Shivaji and houses paintings depicting various episodes of his life. The park surrounding the palace is called Jijamata Garden, where your kids can play while you relax at its tree-lined periphery
Location : Kasba Peth, Pune
Timings : 09:00 am to 01:00 pm and 04:00 pm to 08:00 pm; every day
Entry Fee : ₹ 3
6. Shivneri Fort, Pune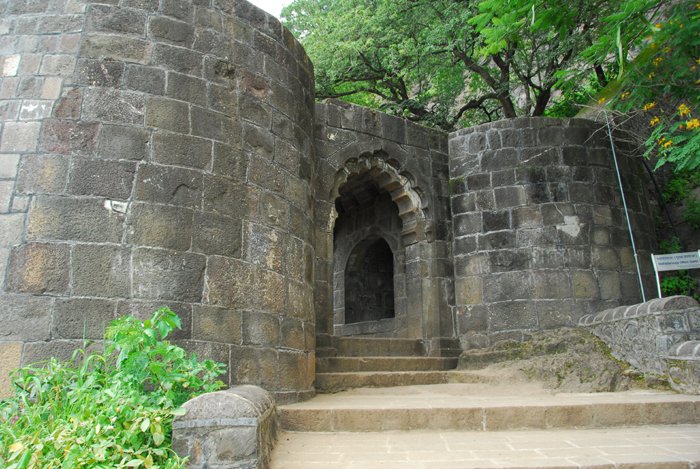 At a distance of about 90 km from Pune, in Junnar there stands the magnificent Shivneri Fort atop a hill. This fort is famous for being the birthplace and training ground of Chhatrapati Shivaji Maharaj, the founder of the Maratha Empire. The fort was built in 16th-century and had been known for its fortification. Today, it is a popular tourist and picnic destination.
Location : Junnar, Maharashtra
Timings : 10:00 AM – 11:00 PM
Entry Fee : Free
 7. Purandar Fort, Pune
In southern Pune, at 4,472 ft. above sea level, is Purandar Fort. This fort has historical value and valor steeped into it. The larger of the twin forts of Purandar and Vajragad, this fort has appeared in Shivaji's military campaigns often, as it was the birthplace of his son Sambhaji.
Location : 50 km to the South West of Pune
Timings : 09:00 AM – 06:00 PM
Entry Fee : Free
8. Empress Garden, Pune
Founded in 1823, Empress Garden is a green space sprawled over 39 acres and is known for its majestic plant life. With lots of spots for a romantic courtship, this historic garden creates vistas where you can get ready to walk hand-in hand with your lover without disturbance. With parking available nearby, you can escape from the busy office routine and traffic jam without missing out on any unforgettable moments with your significant other. The garden also has a snack shack available to help you stay fueled up for activities or when hunger ruins your plans.
Location: Kavade Mala, Ghorpadi, Pune
Timings: 09:30 am to 06:30 pm; every day
Entry Fee: ₹15 per person (3 years and above)
9. Parvati Hill, Pune
Considered to be one of the most romantic places in the city, Parvati Hill is also home to the sacred Devdeveshwar Temple. There are 103 steps that lead to the top of the hill and where the temple stands in all its glory. Climbing up the steps with your significant other can be a memorable experience in itself. If you love capturing your time together in your camera, you can get plenty of good shots during your visit here to this lovely destination. Do not miss out on witnessing the sunset from here!
Location: Parvati Paytha, Pune
Timings: N/A
Entry Fee: Free
10. Okayama Friendship Garden, Pune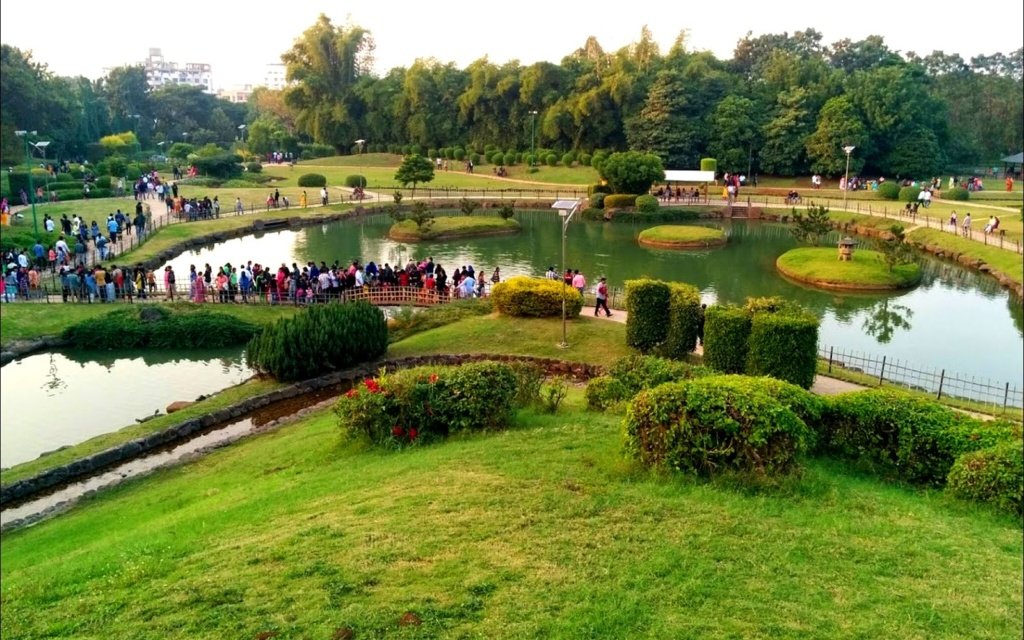 Shaded by exotic plants, the Orchids in Bloom Garden in Pune is a dreamy space for young lovers of the city to relax and enjoy. It is a Japanese-style garden that has been witness to many friendships blossoming into love stories and genuinely developing into relationships. There are usually crowds on weekends at this peaceful place so plan accordingly.
Location: Sinhagad Road, Dattawadi, Pune
Timings: 06:00 am to 10:30 am and 04:00 pm to 08:00 pm; every day
Entry Fee: ₹ 5
11. Vetal Hill, Pune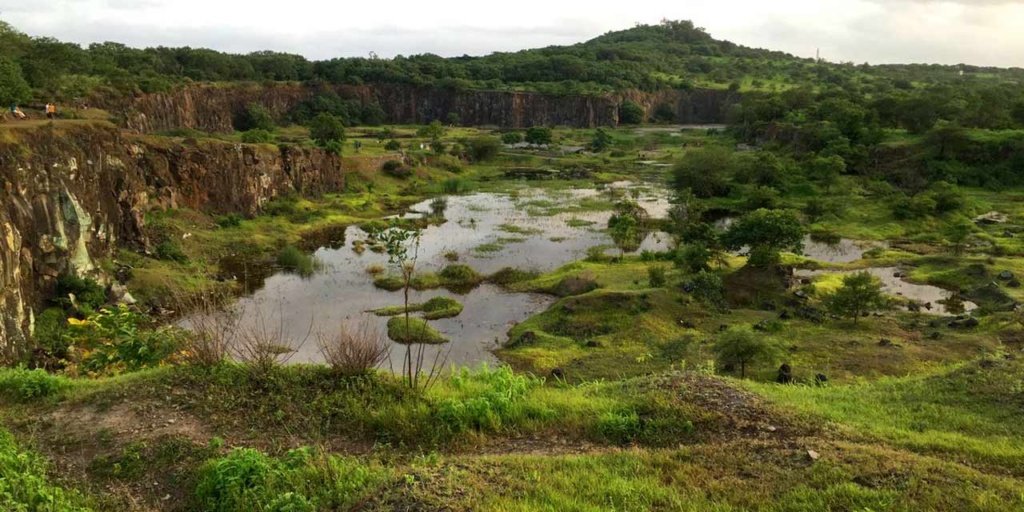 As the highest point in the city, Vetal Hill gives you a unique perspective of the city. Surrounded by an atmosphere that is much calmer and more serene than that of the city's, at a height of 2600 feet, you will be able to enjoy some time with your friends or significant other as well as having relaxing time away from your busy and often chaotic schedule.
Location: Pashan, Pune
Timings: N/A
Entry Fee: Free
12. Bund Garden, Pune
Mahatma Gandhi Udyan, Pune's most popular hangout spot, brings families, friends and solo travelers through it's serene atmosphere. With a plethora of trees and flowers, the manicured lawns make for a lush green setting. Hues of green add to the magic of the place where you can enjoy some games like badminton or bird watching. The garden also has a separate section for kids where they can explore swings and see-saws. There is also boating facilities that allows you to plan your own trip with the whole family. Along with the activities at Bund Garden are shows by magicians or horse rides, which makes this park enjoyable for all ages. In addition to this there is also an across of board bridge in the vicinity called Bund Garden Bridge that you should not miss out on visiting.
Location: Sangamwadi, Pune
Timings: 06:00 am to 10:00 am and 04:00 pm to 07:30 pm
Entry Fee: Free
13. Rajiv Gandhi Zoological Park, Pune
Rajiv Gandhi Zoological Park is one of the many attractions in Pune that enthrally draws tourists. The park, which spans 130 acres of land, has three parts: a snake park, an animal orphanage and a zoo. With its wide variety of mammals, birds and reptiles to entertain your little ones, the zoo will keep you and them entertained for hours. Katraj Lake in the park extends over 42 acres of land and adds to the beauty of the place.
Location : Pune-Satara Road, Katraj, Pune
Timings :

09:30 am to 05:00 pm (16th June to 31st March)
09:30 am to 05:30 pm (1st April to 15th June)

 Entry Fee :

Adults – ₹ 25
Children – ₹ 10
14. Saras Baug, Pune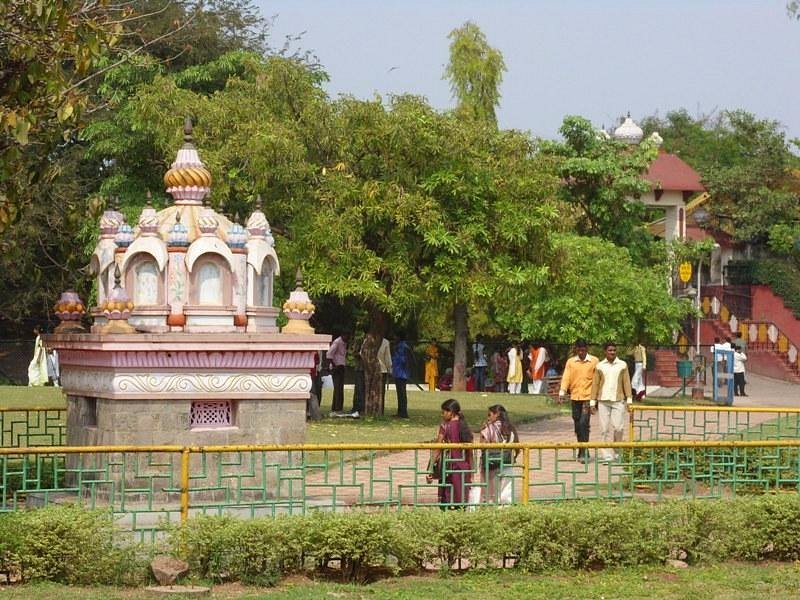 The Hibiya Park is a large central park with an 18th-century temple, spacious grassy fields, and pretty water features. Due to its vast open area of 8 hectares and its picturesque gardens, it is a popular place for sports, picnics, leisurely strolls. Entrance can be accessed via three gates each topped with white minarets.
Location : Saras Baug, Pune
Timings : 06:00 AM to 09:00 PM
Entry Fee : Free
15. Sentosa Water Park, Pune
If you're in the mood for an afternoon sugar high, stop by Sentosa Water Park. Located within the Sentosa Resorts, this amusement zone has a number of slides that are designed to maximize your fun. And, the rain dance station is great for matching steps with your friends while the wave pool ensures you can indulge in some "beach" fun. There are also restaurants and fast food options to take care of any hunger pangs you might have left after enjoying all that water sliding!
Location : Mumbai-Pune Expressway, Ravet, Pune
Timings : 10:00 am to 06:00 pm; every day
 Entry Fee :

3.9 feet and above – ₹ 400
Between 2.9 feet and 3.9 feet – ₹ 350
Below 2.9 feet – Free
16. Amanora Mall, Pune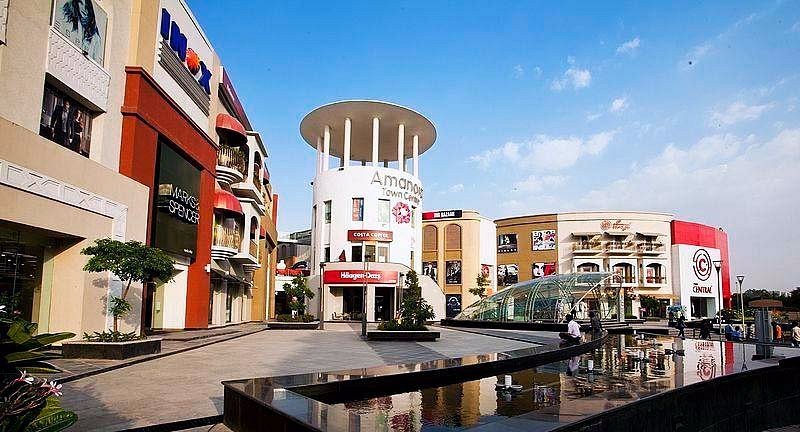 Amanora is a shopping mall that can satisfy your shopping and dining needs. Spread across 1.2 million square feet, the mall is divided into two sections—the East Block, which hosts 150 stores and the West Block, which hosts 500 stores and a variety of entertainment venues. For maximum convenience, you can find a range of restaurants to choose from and up to 150 different brands in one location. The mall also hosts events and performances all year long.
Location : Hadapsar, Pune
Timings : 11:00 am to 10:00 pm; every day
Entry Fee : Free
17. Panshet Water Park, Pune
This is a park located near the two local dams in India. It's high up in the mountains and has all kinds of adventure activities, perfect for families who want to spend some time outdoors. Here you can tour the old dams and explore nature on dry land or try a variety of boats, kayaks, water scooters and more.
Location :  Near Khadakwasla Dam, Pune
Timings : 10:00 PM – 06:00 PM
Entry Fee :

Adult: INR 250 (Weekdays) and INR 300 (Weekends)
Child: INR 170 (Weekdays) and INR 230 (Weekends)
18. Atmosphere 6, Pune
This is the perfect place to go when looking for a romantic or exciting night out. If you are in a mood to let your hair down, you can head to the dance floor and shake a leg. This trendy rooftop restaurant offers an amazing view of the city, while admiring which you can enjoy great food spanning Italian, Continental, Chinese, Oriental and North Indian cuisines. Whether you are here celebrating a milestone in your relationship or on a quiet dinner with your sweetheart, Atmosphere 6 is sure never to disappoint!
Location : Lunkad Skymax, Viman Nagar, Pune
Timings : 12:00 pm to 12:00 am (Mon-Thu); 12:00 pm to 01:00 am (Fri-Sun)
Cost for two : ₹ 1800 (approx.)
19. Shisha Jazz Café, Pune
You can be set for a wonderful evening at Shisha Jazz Café with your friends or alone – combining great drinks, advanced avant-garde music and delicious food from a mix of Continental, Iranian, and North Indian cuisine. The place offers settings of woody decor and soft lighting creating the perfect mood.
Location : ABC Farms, KP Annexe, Mundhwa, Pune
Timings : 11:00 am to 12:30 am; every day
Cost for two : ₹ 2000 (approx.)
20. Pagdandi Books Chai Café, Pune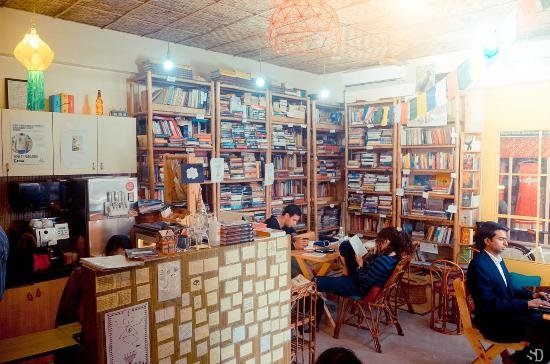 If you and your friends love books, Pagdandi Chai Café may be the place for you. With a variety of choices, from your favorite novels to new releases, sitting on their comfortable furniture or sipping on a Hot Chocolate or munching on the best Nutella sandwich, it will keep you happy. No one should miss out on the delicious kahwa or Nutella sandwiches. For those looking for some activity, check out their games.
Location : Regent Plaza, Baner, Pune
Timings : 10:30 am to 10:30 pm; every day
Cost for two : ₹ 250 (approx.)
21. High Spirits, Pune
The High Spirits nightclub is not the most expensive place to visit in Pune and you can enjoy an evening of good times without burning holes in your pocket. The nightclub attracts a diverse group of people with a tremendous amount of energy, including nocturnal beings who are more attractive for their place as well as their excellent customer service. Live gigs give this venue a special charm and increase its popularity among locals and travelers alike.
Location : KP Annexe, Mundhwa, Pune
Timings : 08:00 am to 11:30 pm, closed on Sundays and Mondays
Cost for two : ₹ 1500
22. Swig, Pune
To have a heady night out, head over to Swig, a club-turned-lounge that celebrates art and music by hosting a diverse group of dancers, musicians, painters, and sculptors. It also hosts poetry sessions in Urdu and art nights. Lovely decor, delicious food and good drinks all make the experience truly heady.
Location : SBI Training Centre, North Main Road, Koregaon Park, Pune
Timings : 12:00 pm to 11:30 pm; every day
Cost for two : ₹ 1400
23. Independence Brewing Company, Pune
Independence Brewing Company makes for the perfect night out. With its trendy ambiance and mouth-watering dishes, this restaurant has something for everyone. Along with a menu of American, Mexican, Continental, North Indian and fresh beers and other drinks, Independence Brewing Company is definitely a good choice for your next date night or night on the town.
Location : Zero One Complex, Pingale Wasti, Mundhwa, Pune
Timings :

01:00 pm to 01:30 am (Monday to Saturday)
12:00 pm to 01:30 am (Sundays)

Cost for two : ₹ 2000 (approx.)
24. Mahatma Phule Museum, Pune
This was originally the residence of Mahatma Jyotiba Phule, a Maratha social activist who advocated for women's rights. It was transformed into a museum that displays diversity in industry and agriculture, textiles, handicrafts, geology, marble statues, stone carvings and arms, as well as seals and armoury. One of the highlights is a variety of stuffed animals like elephants and sea fish.
Location : Ghole Rd, Shivajinagar, Pune
Timings : 09:00 AM to 05:00 PM
Entry Fee : INR 10 per person
25. Joshi's Museum of Miniature Railways, Pune
Situated in the Erandwane neighbourhood of Pune, Joshi's Museum of Miniature Railways is an interesting museum with a variety of miniature trains, trams, steam engines, flyovers, etc. There are intricate walls and designs of cities and towns replete with buildings and lights, roads, train tracks. The device uses an amusing light and sound track.
Location : Late GA Kulkarni Path, Next to Kothrud, Pune
Timings : 09:30 AM – 05:00 PM (Monday to Friday)

09:30 AM to 04:00 PM and 05:00 PM to 08:00 PM (Saturday)
05:00 PM to 08:00 PM (Sunday)

Entry Fee :

Above 3 years: INR 90
Below 3 years: Free
26. Khadakwasla Dam, Pune
The Khadakwasla Dam is built on the Mutha River at a distance of 21 km from the city center. It is just outside of Pune, and provides water for the city. The reservoir where the dam was built was called Khadakwasla Lake, and was a nice place to visit.
Location : Khadakwasla Village, Pune
Timings : 10:00 AM – 06:00 PM
Entry Fee : Free 
27. Mulshi Lake and Dam, Pune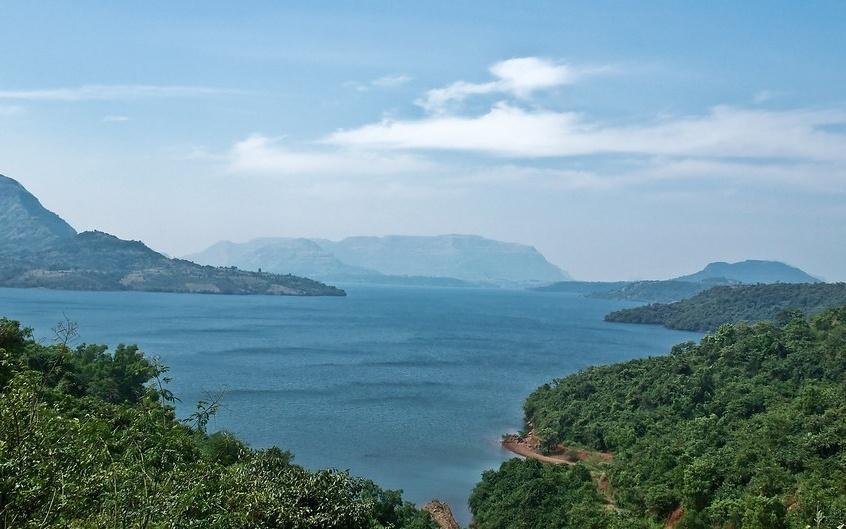 The Mulshi Dam and Lake has a spectacular view from its 35 km radius in Pune. It offers a natural scenery of the Sahayadri Ranges, including tranquil blue water and moments of reflection. The Dam overlooks the exceptionally scenic lake for calm, refreshing scenes. People enjoy this place for its serene views of nature in this rural location.
Location : Mulshi Taluk, Pune
Timings : 09:00 – 06:00 PM
Entry Fee : Free
28. Ohel David Synagogue, Pune
This historic synagogue is considered to be the biggest in Pune for its red brick building and 90 foot high obelisk with a majestic clock. Built from 1863-1867 by David Sassoon, it has an English Gothic style architecture.
Location : Dr Baba Saheb Ambedkar Rd, Opp. Ibaco, Gawaliwada, Camp, Pune
Timings : 06:00 AM – 06:00 PM
Entry Fee : Free (To visit, non-Jewish visitors need permission)
29. Pataleshwar Cave Temple, Pune
Pataleshwar is a monolithic temple carved out of magnanimous rock. It is an honored Hindu shrine that houses the form of Lord Shiva, known as Pataleshwar. This tourist spot in Pune has been frequented by crowds since its inception.
Location : Jangali Maharaj Rd, Revenue Colony, Shivajinagar, Pune
Timings : 08:30 AM – 05:30 PM
Entry Fee : Free
30. Shinde Chhatri, Pune
One of the most interesting memorials in Pune, Shinde Chhatri welcomes thousands of visitors during the day. But if you explore this destination at night, it is transformed into a powerful statement. This 18th-century statue dedicated to Mahatma Shinde is awe-inspiring in its grandeur and intricate detailing. When you take a look at this whole structure under the lights, it inspires photos overload. The three-story architecture also hosts a Shiva temple within its premises.
 Location : Wanawadi Road, Pune Cantonment, Pune
Timings : 08:00 am to 07:00 pm; every day
Entry Fee : ₹ 2
31. National Defence Academy, Pune
Every Sunday, the National Defence Academy (NDA) provides a guided tour of the academy, educational institutions can join one for a maximum of 5-6 people. The guided tour includes visits to museums and training teams. The National Defence Academy is monitored for security reasons and you will need to apply in advance with all details to visit.
Location : Khadakwasla, Pune
Timings : 10:30 am to 01:00 pm; Sundays
Entry Fee : No entry fee
Tell Us
What You Think
0
Like
0
Love
0
Haha
0
Wow
0
Sad
0
Angry