There is a strange, eerie feeling associated with the haunted places of the world – ancient fortresses, abandoned houses, cemeteries, and dense forests. The reports of tragic accidents and ghost sightings add to the fear of stepping into the most haunted places in the world.
Starting with India, we travel to haunted places in Australia, Europe, America, and Africa to bring you the spookiest of all places and their horrifying tales.
25 Most Haunted Places In The World
Discover the mysterious world we live in by reading about some of the scariest places in the world.
1. Bhangarh Fort, India
Try visiting Bhangarh Fort As Most Haunted Places in India in the Alwar district of Rajasthan, one of the most haunted places in the world. As per local folklore, a certain Tantrik named Singhia once tried to use magic to win Princess Ratnavatil's heart, but his craft was discovered, and he was ordered to be killed. Just before breathing his last breath, the tantrik cursed the villagers to die and for their houses to remain roofless; even today, any attempt to construct roofs collapses. Are you ready for such an adventure?
2. Fern Hill Hotel, India
Details about one of India's most infamous haunted hotels came to light while filming the Bollywood horror movie Raaz. Supposedly, choreographer Saroj Khan and her crew awoke one night to the sound of furniture rearranging on the first floor. When they tried contacting the receptionist, they found the telephone line had died. When morning came, however, the receptionist revealed that there was no first floor in the hotel; this not-so-surprising experience was just one instance in a list of reasons why the hotel ended up closing. The incident became well-known and propelled this location into one of the most haunting places worldwide.
3. Monte Cristo Homestead, Australia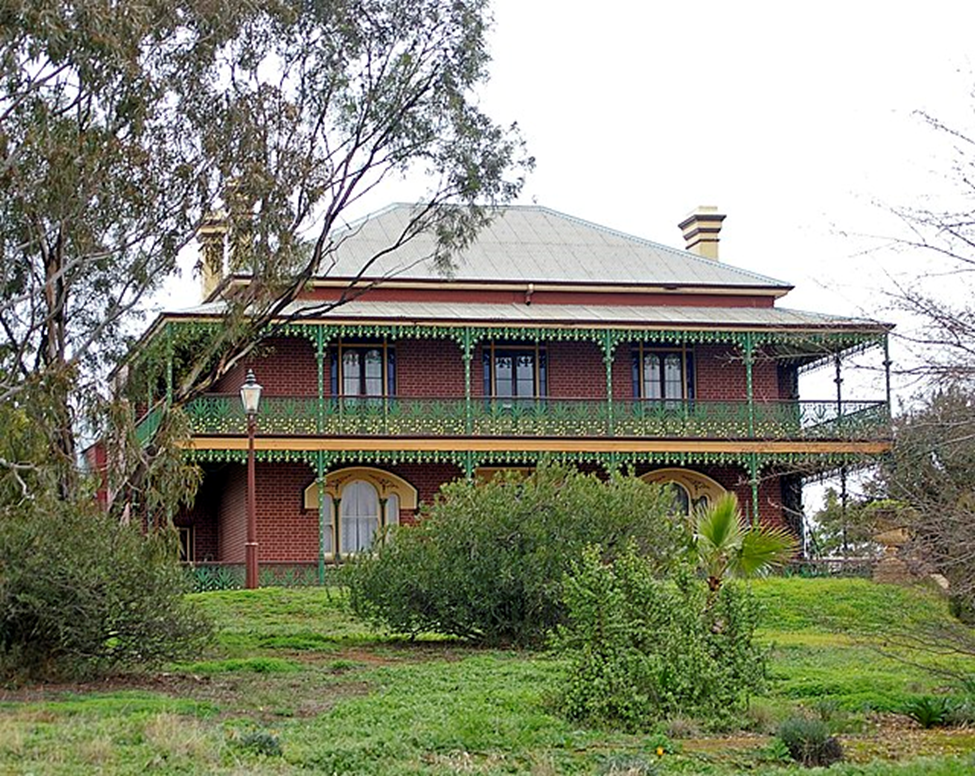 Monte Cristo Homestead is one of the world's best-known haunted places in New South Wales, Australia. The mansion is renowned for its ghostly history related to Mrs. Crawley, who refused to leave its walls for 23 years after her husband died. It's said that upon her death, her body-less phantom has been haunting her room ever since. People have reported witnessing the ghostly figure in the window, eerie voices, flickering lights, and apparitions gliding through the corridors. Reports of accidents and murders within its grounds have also surfaced over time.
4. Aradale Lunatic Asylum, Australia
The impressive Aradale Lunatic Asylum, situated in Victoria, is the largest deserted mental hospital in the world. Established in 1867, it offered refuge to some of the most serious lunatics of the British Empire. Its notorious reputation had seen it featured on numerous lists of most haunted places on Earth, with Nurse Kerry's ghost supposedly residing in the women's wing and Old Margaret, who departed when it was closed down in the 90s, still said to be roaming about.
5. Highgate Cemetery, England
Established in 1839, Highgate Cemetery is one of the most famously haunted places on the planet. This final resting place of over 170,000 has seen abundant supernatural accounts. The tale of the 7-feet tall phantom known as the Highgate Vampire, with its characteristic hypnotic red eyes and long black coat, is most renowned. Reports suggest that visitors experience sudden drops in temperature and time freezes when encountering this mysterious entity. The tale gained much attention when a badly charred body of a woman was discovered without its head.
6. Ancient Ram Inn, England
Located in Gloucestershire, the inn has been notorious for its satanic sacrifices and evil entities. During his first night in the inn, an invisible spirit snatched the owner out of bed.
7. The Tower Of London, England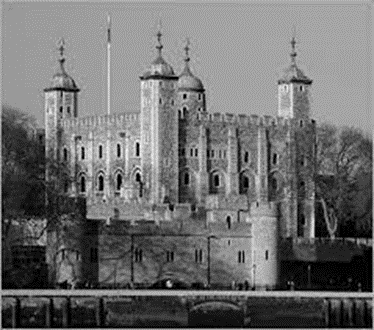 It is a popular tourist attraction by day. Many princes and others have been executed in the tower since 1078, making it one of the most haunted places in the world. Several local tower guards, aka Beef Eaters, have reported seeing headless ghosts of Lady Jane Grey, Anne Boleyn, and the two princes who murdered Richard III.
8. Mark King's Close, Scotland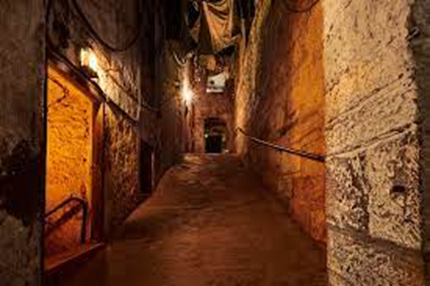 In the 16th and 17th centuries, Mark King's Close comprised several underground streets and tunnels linking Edinburgh's homes and businesses. As a result of the plague in 1645, the area was abandoned. It is currently part of the city tours and has been visited by ghosts, including an elderly lady, a woman in black, and a young Annie. As a result of these paranormal sightings, Mark King's Close has been ranked one of the world's most haunted places.
9. Edinburgh Castle, Scotland
The iconic heritage castle sits on grounds dating back to the Iron Age. The castle is a popular tourist destination during the day and home to a spectral dog, a headless drummer, and a phantom piper at night. Several volunteers and scientists reported ghost sightings after a 10-day scientific survey of Edinburgh Castle in 2001. Since then, Edinburgh Castle has become known as one of the world's most haunted places.
10. Greyfriars Kirkyard, Scotland
The Greyfriars Kirkyard is a cemetery in Edinburgh that has been popular as one of the haunted places in the world, thanks to the rumored sightings of the Mackenzie poltergeist. A homeless man once broke into Sir George Mackenzie's grave. Since then, there have been many reports of paranormal activities. Several hundred people have blacked out in the cemetery; others have escaped with bruises and scratches.
10. Akershus Castle, Norway
Many claim the former strategic fortress and prison built in the 1290s to be the most haunted place in the world. The castle that also served as a site for Nazi executions is said to be haunted by a robed woman and a Malcanisen dog. It is believed that anyone who sees the Malcanisen spirit will soon die.
12. Chateau De Brissac, France
One of the world's most haunted places is the 11th-century castle at Maine-et-Loire. The castle witnessed a double murder. It is said that the ghost of the Lady in Green haunts the castle. People have reported seeing rotten-looking women in green dresses and hearing the moaning voices of a woman.
13. Paris Catacombs, France
You may be frightened to death just by seeing these spider-web tunnels beneath the French capital. As a result of overcrowding cemeteries in the 18th century, many human remains were arranged in artistic arrangements in the tunnels, even though the catacombs were not intended to house human remains. Furthermore, people have reported seeing apparitions in these catacombs that disappearing entirely.
14. Island Of Dolls, Mexico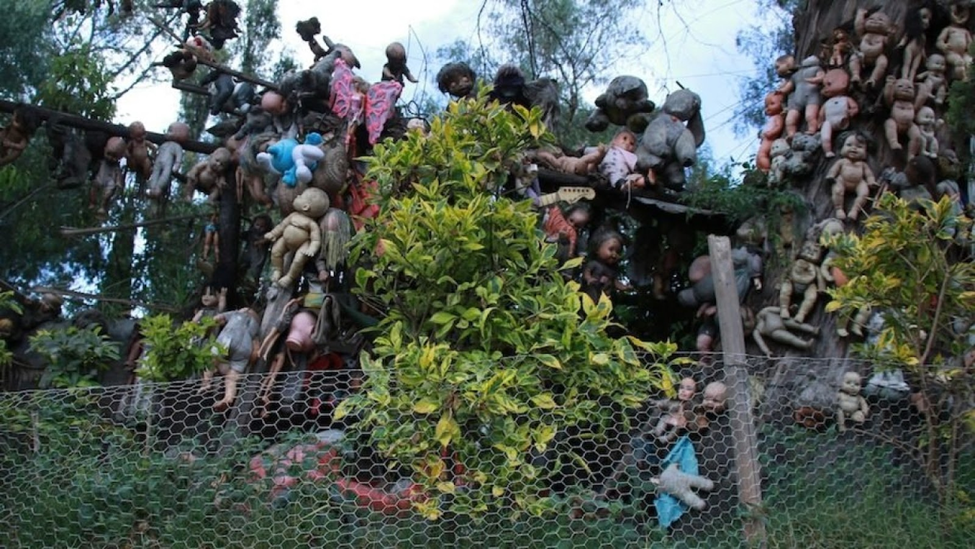 The artificial Island of Dolls is a seriously haunted location in Mexico. Legend says a young girl drowned here in a canal, and her spirit remains on the island. Julian Barrera moved there and started hanging dolls to appease the departed soul. Eventually, he told his nephew she wanted him to join her in eternity. He was later found dead in the water where the girl had also died. Those who have visited say they swear they feel eyes upon them from every direction and can hear voices whispering and laughing
15. St Augustine Lighthouse, USA
In Florida, the lighthouse was built in the 19th century. Due to repeated paranormal sightings, it has been ranked as one of the most haunted places in the world. Visitors have reported seeing several ghosts in the lighthouse. There are ghosts of former lighthouse keepers smoking cigars, women crying for help in blue velvet dresses, and two girls wandering around the lighthouse.
16. Screaming Tunnel, Canada
Located beneath the railway track connecting Toronto to New York via Niagara Falls, the Ontario tunnel is a legend of the death of a young girl about 100 years ago when her farmhouse caught fire at the north entrance to the tunnel. While burning in the tunnel, the girl tried to find help but died inside since the girl's screams extinguished any fire.
17. Rose Hall, Jamaica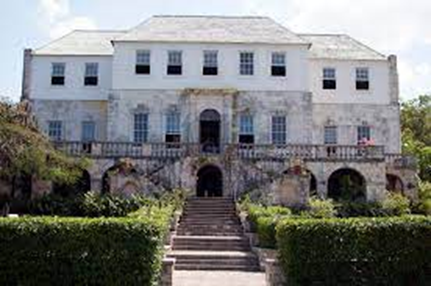 This former plantation house is in Montego Bay. One of its former owners is said to have killed several husbands and enslaved people using voodoo. The Rose Hall is said to be haunted by their spirits.
18. Aokigahara Forest, Japan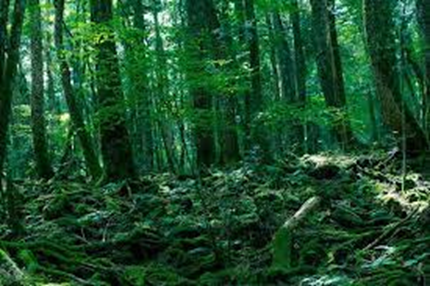 The Aokigahara Forest, or the Sea of Trees, has been considered the most haunted place in the world because it has witnessed the largest number of suicides. This forest is said to haunt the spirits of those who committed suicide here. The number of suicides is second only to that of San Francisco's Golden Gate Bridge suicides.
19. Old Changi Hospital And Changi Beach, Singapore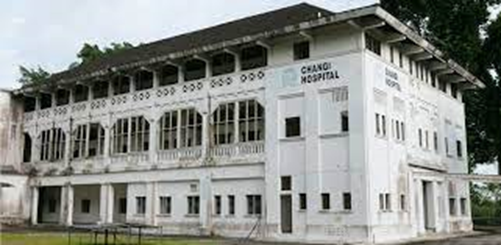 Changi Beach and the old hospital built in 1935 are said to be haunted. The Japanese killed many Chinese soldiers on the beach. During World War II, the Japanese Kempeitai (Japanese Imperial Secret Police) occupied the hospital and turned it into a torture camp. There have been reports of headless soldiers on the beach at night and ghostly spirits haunting the now-abandoned hospital.
20. Castle Of Good Hope, South Africa
As a replenishment station for ships preparing to venture into dangerous waters, the Castle of Good Hope was built in Cape Town in the 16th century by the Dutch East India Company. The guards on duty have reported seeing the ghosts of a screaming woman, a tall man, and a black dog for years. However, after a woman's body was excavated near the castle, the screaming woman's ghost stopped appearing.
21. Tat Tak School, Hong Kong
Believing a school to be haunted is not uncommon; many such schools are located in countries worldwide, including India. But it can be hard to believe that those innocent-looking children could have something sinister lurking behind them. This school has an especially haunting history: not only was it built on the site of a Japanese massacre during WWII, but locals also report that a teacher was killed here, and their spirit remains on the premises. Cab drivers refuse to pass by, making this one of the scariest places in the world.
22. Poveglia Island, Italy
In addition to being one of the world's most haunted places, Poveglia has a dark history that will send shivers down your spine. The plague left the city's citizens to die without a cure. The island is haunted by its ghosts, buried there without treatment. The shores remain quiet and dull. They were buried in graves without being treated.
23. Myrtles Plantation, USA
In addition to being one of the most terrifying places in the world, Myrtles Plantation also has a disturbing tale. The owner of the plantation is believed to have mistreated one of his slave girls. The slave girl Chloe poisoned his family in a revenge act. To take revenge, he killed her and threw her body nearby. Throughout the years, Chloe's ghost haunts the house. It is believed that she disturbs visitors to the house. It can be called the world's most haunted house.
24. Gonjiam Psychiatric Hospital, South Korea
A psychiatric hospital went haunted sounds like a familiar story. Well, according to the story of Gonjiam psychiatric hospital, its students started committing suicide for no apparent reason, and it is reported that a doctor used to mistreat his psychic patients. It is now a haunted building, closed by bars and signs warning people not to enter.
25. Penang War Museum, Malaysia
The Penang war museum is not an ordinary museum, as it is ranked among the scariest places on Earth. Because it used to be a fort during World War II, it is scarred with soldiers' blood on both sides. They were murdered brutally, and the museum reminds them of their deaths. Paranormal investigators should visit the museum!
Spooky, right? Whether truths or mere rumours, nothing can be ascertained for sure. But with multiple reports of paranormal activities from these most haunted places, you should be watchful while exploring these locations. Let us know if you have experienced any such spooky incident yourself.
Tell Us
What You Think
0
Like
0
Love
0
Haha
0
Wow
0
Sad
0
Angry