There is no better way to see the world than on one of these best cruises around the world. We are here with best cruises around the world for you.
Imagine visiting French Polynesia, seeing Africa's incredible cities, and cruising through Asia without changing hotels. Numerous choices abound for global voyages, brimming with thrilling international destinations (including visits to remote locations like Easter Island and Antarctica), lavish accommodations, exceptional dining options, and an abundance of onboard and off-board activities.
You'll need a lot of time and money to book an around-the-world cruise, as prices range from $20,000 to over $100,000 per person. Our top picks are more than 100 days, the longest being 275 days – perfect for retired travellers with a sense of adventure. Pack for many climates and prepare yourself for an incredible experience filled with unique destinations and new friendships – you're sure to find one (or more) after that long at sea. Please don't leave it till the last minute, though, as these types of cruises are prevalent and sell out fast due to limited numbers of sailings.
In 2023 and 2024, here are ten of the best around-the-world cruises.
10 Best Cruises Around The World
Viking Ocean Cruises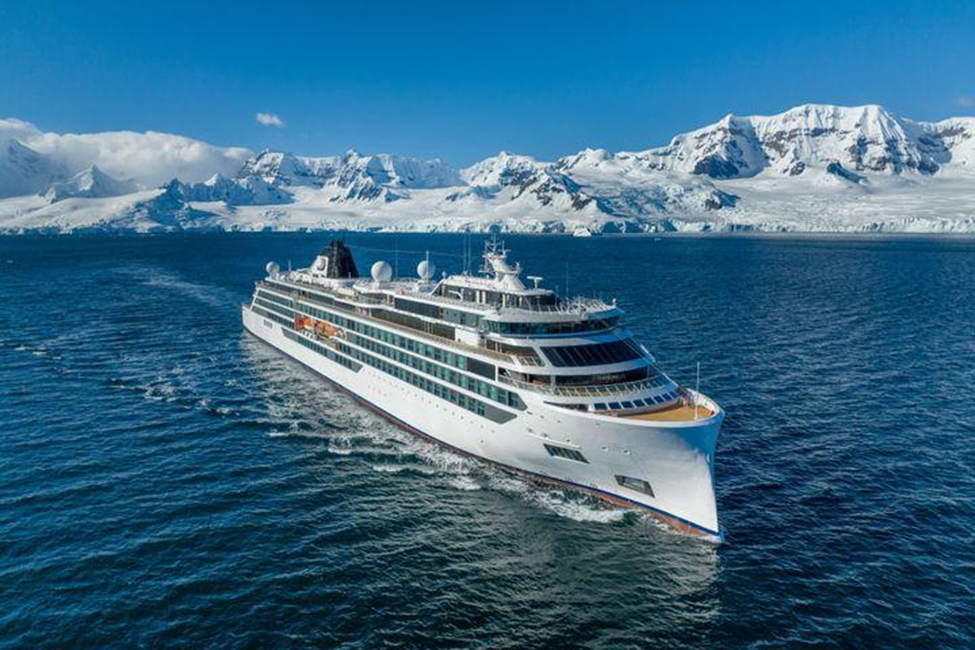 Experience the Viking World Cruise, commencing from Fort Lauderdale and culminating in London, where you will unveil the wonders of 28 different countries. Begin your voyage by traversing the Gulf of Mexico and the Caribbean Sea, immersing yourself in delightful destinations basked in abundant sunshine. Traverse the Panama Canal, embarking on a Pacific adventure, exploring the shores of Mexico and America, as well as venturing to captivating destinations like Hawaii, French Polynesia, New Zealand, and Australia. Then embrace Asia's culture through ports of call such as Indonesia, Vietnam, Thailand, Myanmar and India. Head onto the Middle East, then to Italy, Spain and Portugal before returning to London with more stories than dreamed possible – all for fares starting from $59,995.
Regent Seven Seas Cruises
With 132 nights on Seven Seas Mariner, you will visit Fiji, Tahiti, Indonesia, UAE, New Zealand, Italy, Singapore, Mexico, India, Costa Rica, Bora Bora, Australia, Hawaii and Israel. Join a waitlist to be notified if cancellations occur on this world cruise and take advantage of the ship's luxury amenities while enjoying the spa, restaurants, and lounges between ports.
Royal Caribbean
Royal Caribbean invites you on an exclusive 274-night voyage to seven continents, offering the chance to discover up to sixty nations. Departing from Miami on December 10th in 2023, journeying till September of 2024, you'll explore some of the world's most iconic places – including the Taj Mahal, Great Wall of China and Chichen Itza. Although this dream trip comes at an initial cost of 59,999 USD, shorter segments are offered for those who can only commit a period. An experience you'll never forget!
Silversea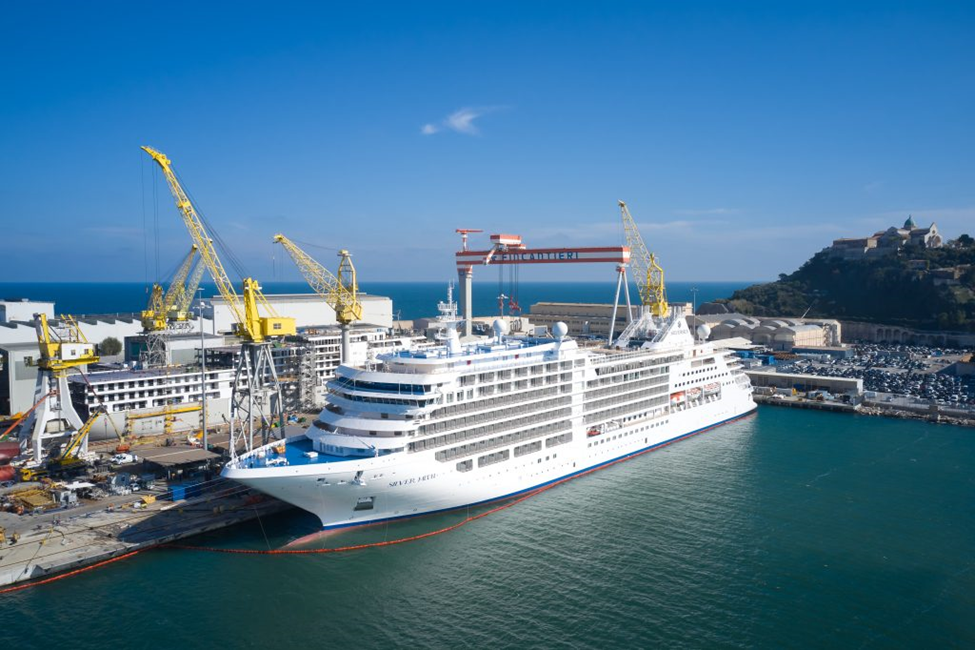 You will be embarking on a journey to 65 ports in 14 different countries, including Fiji, New Zealand, Australia, Indonesia, Singapore, Malaysia, Vietnam, China, Japan, and Canada, in a span of 133 days. There is currently a waitlist at $66,000 for this 2024 sailing.
Seabourn
Embark on an extraordinary 145-day world cruise aboard the Seabourn Sojourn, exploring 72 ports across 28 countries from Los Angeles to Athens. Commencing in Los Angeles, the voyage takes you through captivating destinations such as Hawaii, French Polynesia, New Zealand, Australia, Vietnam, Japan, and China, before culminating in Greece. For booking information and shorter segments, visit the website.
Oceania Cruises
Experience the breathtaking wonders of the world on Oceania's Insignia as it embarks on a magnificent 180-day roundtrip cruise from Los Angeles to New York. With fares beginning at $48,499 for the 2024 voyage, this extraordinary journey takes you to the most awe-inspiring destinations, including French Polynesia, Indonesia, Thailand, Egypt, Spain, France, and Iceland.
MSC Cruises
In this 120-day cruise starting in Rome, the MSC Poesia will visit 56 destinations. When you're not out exploring, take the opportunity to discover each port, unwind by the pool and hot tub, dine at various restaurants, bars, and lounges, or pamper yourself with a visit to the spa. MSC's website has booking details. Fares start at $17,199 per person.
Princess Cruises
There are 47 ports to visit on this roundtrip cruise from Los Angeles aboard the Island Princess, including New Zealand, Australia, Bali, Sri Lanka, UAE, Egypt, Greece, Italy, Spain, Morocco, Bermuda, Mexico, and more. Fares start at $19,497 for this 2024 sailing.
Holland America Line
Experience a captivating global voyage aboard the Zuiderdam, departing from Fort Lauderdale, that spans 128 days. Delve into an extraordinary expedition where you'll navigate the Amazon River, uncover the wonders of the Caribbean, traverse the Panama Canal, and explore iconic destinations such as Honolulu, Tokyo, Shanghai, Singapore, Abu Dhabi, Istanbul, and many others. For this cruise in 2024, the fares start at $23,599 per person.
Azamara
The itinerary starts in Fort Lauderdale and ends in Barcelona after a journey through more than 40 countries for 155 nights. Among the many ports on the itinerary are Rio de Janeiro's Christ the Redeemer statue, Petra in Jordan, and Rome's Colosseum. Fares for this 2024 sailing start at $36,379. Travelers can join cruise segments aboard the Azamara Onward for as little as ten nights.
Tell Us
What You Think
0
Like
0
Love
0
Haha
0
Wow
0
Sad
0
Angry