Darjeeling is one of India's most beautiful hill station in the leap of Himalayas. Darjeeling can be a perfect place to go for a family vacation or to go for a honeymoon. If you are planning a vacation at Darjeeling we are here to help we have discover Top 10 Places to visit in Darjeeling for you.
1. Darjeeling Himalayan Railway
The Darjeeling Himalayan Railway is a narrow gauge rail which is just 2ft wide that runs from Darjeeling to Jalpaiguri and was built between 1879 and 1881. By 1999, the Darjeeling Himalayan Railway was designated as a World Heritage Site by UNESCO. This makes it second only to Semmering Railway, Austria, to become one of six World Heritage sites in the world.
2. Singalila National Park
Located at an altitude of approximately 2134 meters above sea level, the Singalila National Park is a hiking paradise located in the highest regions of West Bengal. The park is famous for its amazing peaks and the panoramic views of the Himalayan Mountains. The wildlife includes rare and endangered species like the Red Panda, Black Bear, Leopard, Tigers, Clouded Leopard, Serow, Leopard Cat, Barking Deer, Yellow-throated Marten, Wild Boar, Pangolin and Takin
3. Padmaja Naidu Himalayan Zoological Park
The Padmaja Naidu Himalayan Zoological Park is well known for its breeding program of Red pandas and Snow Leopards. The Zoo is located near the 2,134-metre-high average elevation in India and houses some rare & endangered species like snow leopards, red pandas, Himalayan Salamanders, Tibetan wolves, Himalayan mountain goats and Siberian tigers.
4. Tiger Hill
One of the most famous peaks in Darjeeling can be reached either by jeep or by foot. It these rare moments where one gets to traverse through some of the oldest tea plantations across Darjeeling. The place is best known as a trekking destination and its peaks offer some of the most marvelous views of the Kanchendzonga Mountain and Mt. Everest.
5. Observatory Hill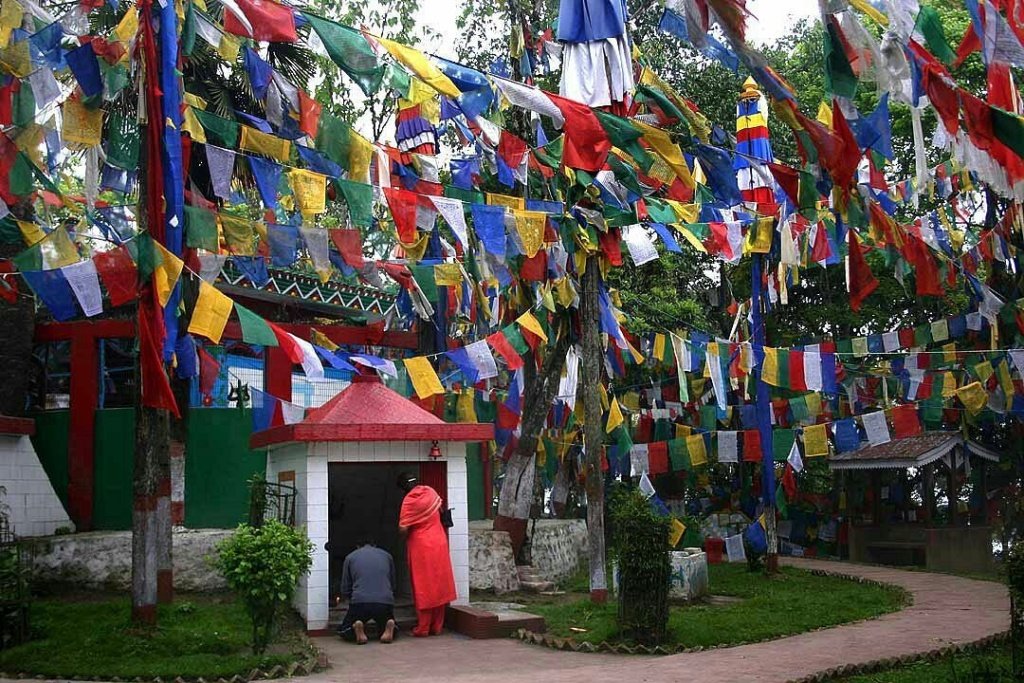 Located near Chowrarasti square and facing Kanchendzonga Mountain, Observatory Hill is a popular tourist attraction in Darjeeling. While it is famous for its magnificent view of Kanchendzonga, the nearby ancient temple dedicated to Lord Shiva also attracts its visitors.
6. Batasia Loop
Batasia Loop is famous for housing the Gorkha war memorial and is a must-visit when the infamous Toy Train makes its way across a track that leads through some beautiful parks. It features spirally tunnels, landscaped parks, and colorful hillocks in a 1,000-foot descent. The crafts market located nearby should not be missed.
7. Happy Valley Tea Estate
Spread across a massive area of 437-acres and situated at an elevation of 2,100 meters above sea level, the Happy Valley Tea Estate is one of the major attractions in Darjeeling. The place is located amidst some of the most picturesque locations in India. It also houses one of the highest tea factories in the world, established in 1854 by an Englishman and taken over by an Indian aristocracy from Hoogly.
8. Joey's Pub
If you want to relax after a hard day of traveling, Joey's Pub is the place for you. It was built in 1948, and is a one of the prime attractions in India. Make sure to visit with some mid-priced drinks and snacks that are playing some light classic-rock and blues music in the background.
9. Japanese Peace Pagoda
Nichidatsu Fuji, a Japanese Buddhist monk, built the Japanese Peace Pagoda in 1885. It is one of more than 30 such structures in the over 200 countries around the world. The Japanese shrine is located amidst some really attractive locations and is built in a beautiful white structure with golden sculptures on it. The shrine measures 23 square meters wide by 28.5 meters high.
10. Neora Valley National Park
Spread throughout 88 square kilometers, the Neora Valley National Park is one of the richest biological zones in the north-east. The Neora Valley National Park features one of the largest populations of Red Panda in India and is home to several endangered and rare species of flora and fauna.
So these are some of the most popular Places to visit in Darjeeling, so what are you waiting for pack your bags and plan a trip at Darjeeling today!
Tell Us
What You Think
0
Like
0
Love
0
Haha
0
Wow
0
Sad
0
Angry