Places to visit in Jodhpur
1. Mehrangarh Fort, Jodhpur
Rising from a 400-foot-high crest, the Mehrangarh Fort offers visitors a view of the city of Jodhpur unmatched by any other point in the city. Standing at the most striking point in this empire and constructed over 500 years, it's said to be one of the best museums in Rajasthan. The genius who worked on its construction is Rao Jodha and he is honored here with Sheesh Mahal, which houses paintings and fine arts, along with a host of other treasures. Phool Mahal stands apart as a pearl amidst other palaces made on the fort walls.
Timings : 9:00 am – 5:00 pm
Entry Fee : ₹ 50 – ₹ 100 for Indians, ₹ 600 for Foreign Tourists
Travel Tip : Try zip-lining at the fort to enjoy the most enchanting views of the Blue City!
2. Jaswant Thada, Jodhpur
India's Jaswant Thada sits next to a lake, just a short walk away from the Mehrangarh Fort. This white marble monument built in the 19th century, commemorates the memory of Marahaja Jaswant Singh II who once ruled the city. Whether you are interested in history or in seeing some of Jodhpur's beautiful monuments, this place is worth visiting due to its enchanting beauty, peaceful surroundings and scenic vistas.
Timings : 9:00 am – 5:00 pm
Entry Fee : ₹ 30 for Indians, ₹ 50 for Foreign Tourists
3. Umaid Bhawan Palace, Jodhpur
Jodhpur's grand palace, the Umaid Bhawan Palace, was built in 1929 by King Umaid Singh and is one of the largest private residences in history. It houses the royal residence, a luxury hotel, and a family museum where you can see the fascinating 20th century history of Jodhpur royalty. You can visit their extensive collection of memorabilia at the museum, which will take you through each decade since 1927.
Timings : 9:00 am – 5:00 pm; Closed on Sundays
Entry Fee : ₹ 30 per Adult and ₹ 10 per Child for Indians, ₹ 100 for Foreign Tourists
4. Balsamand Lake, Jodhpur
Balsamand Lake, located along the Jodhpur-Mandore Road and constructed in 1159 AD, is a popular attraction in Jodhpur. The lake is visited by tourists and locals alike and has the perfect natural beauty for picnics. If you are lucky, you might see a peacock!
5. Kailana Lake, Jodhpur
Another popular spot for picnics is Kailana Lake, which was constructed in 1872. It is commonly a tranquil place to escape the busyness of the city and enjoys a lot of popularity from those seeking peace or a scenic view. The lake also has been popularized by those who enjoy birdwatching and boating as well as being one of the most breathtaking sunsets.
6. Machiya Safari Park, Jodhpur
Near Kailana Lake is the Machiya Safari Park, a must visit for bird watchers and wildlife enthusiasts. You can see interesting creatures such as desert fox, wild cat, deer, monitor lizard and blue bull in their natural habitat at this park. You can also watch many exotic birds under the supervision of their trainers near an assigned point for the duration of the day. One thing you won't want to miss is having a view from atop the fort.
Timings : 8:30 am – 5:00 pm (October-March); 8:00 am – 6:00 pm (April-September); Closed on Tuesdays
Entry Fee : ₹ 15 – ₹ 30 for Indians, ₹ 300 for Foreign Tourists
7. Rao Jodha Desert Rock Park, Jodhpur
The rocky trails of the Rao Jodha Desert Rock Park are home to a range of flora, including the distinctive cactus plant. Spread over 170 acres, this park was created in 2006 to restore and conserve the surrounding wetland. You can see some unusual plants and other fauna here at Mehrangarh Fort, including flowers.
Timings : 8:00 am – 5:30 pm (October-March); 7:00 am – 6:30 pm (April-September)
Entry Fee : ₹ 100
8. Chamunda Mata Temple, Jodhpur
The Chamunda Mata Temple, located on the southern edge of Jodhpur's landmark fort, is one of the most popular places of worship in the city. In its sanctum, there is a black stone idol of Mother Chamunda which was brought here from Mandore in 1460 by Rao Jodha. Representatives from all castes and creeds come here to pray to their guarding deity and the Isht Devi (Goddess) of Jodhpur royals. Navaratri celebrations at this temple are quite a spectacle.
Timings : 5:00 am – 10:00 pm
9. Jodhpur Government Museum, Jodhpur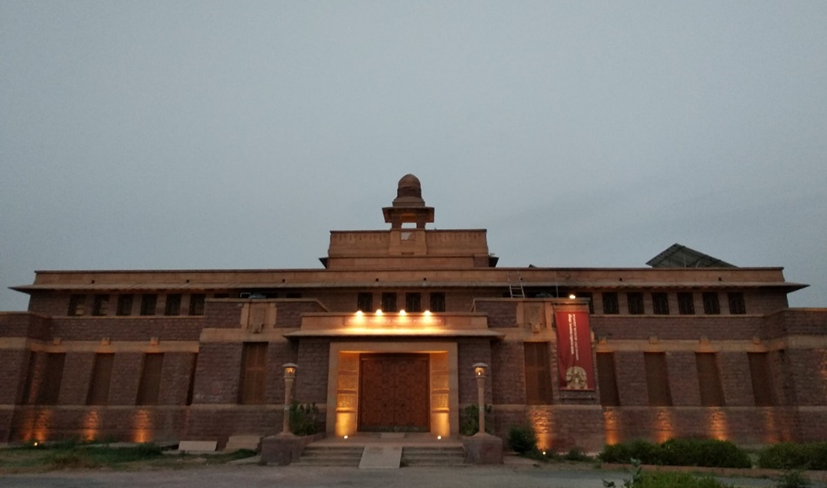 The Government Museum of Jodhpur has a vast range of exhibits and artifacts relevant to the history of Jodhpur city, which is why it's a must-visit. Housed in the heart of Umaid Garden, the museum has small displays on miniature paintings, art, textiles, weapons, and local crafts with manuscripts, images and relics from Jain Tirthankaras as well.
Timings : 10:00 am – 5:00 pm; Closed on Fridays
Entry Fee : ₹ 5 for Indians, ₹ 50 for Foreign Tourists
Travel Tip : If you're travelling with children, spend some time at the zoo located close by.
10. Mahamandir Temple, Jodhpur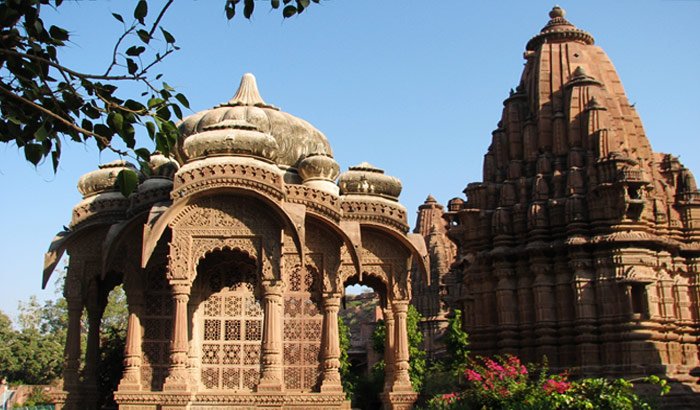 Located in the outskirts of Delhi, on the outskirts of the city, and surrounded by winding streets, the Mahamandir Temple dedicated to Lord Shiva. Built in 1812 and pictured on 84 intricately carved pillars made from stone with detailed designs depicting different yoga poses, it is a difficult climb to reach this ancient monument. Once you reach your destination, the beauty of its quaint ambience and its beauty makes for a soothing journey.
Timings : 5:00 am – 12:00 pm, 4:00 pm – 9:00 pm
11. Mandore Gardens, Jodhpur
Mandore, a town in the Indian state of Rajasthan, is mostly known for its natural beauty. There are many well-preserved monuments that still stand today to tell a story of the town's history and cultural heritage. A stop on Instagram's travel bucket list, Mandore features an ancient temple and cenotaphs of any Maharaja who was ever ruling Jodhpur. In addition to these sites, there is also a hall of heroes from past jousts – dedicated to the princes who had won the famous religious duel with their swords; finally, there is even a government museum.
Timings : 9:00 am – 10:00 pm
Entry Fee : ₹ 50
12. Bishnoi Village, Jodhpur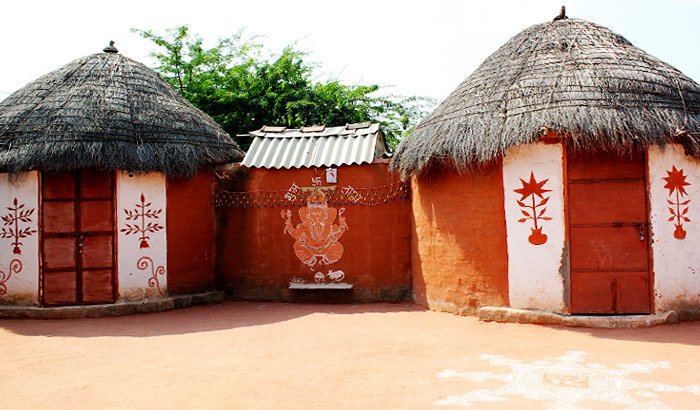 If the city is too much, but you need a break, then consider a visit to a nearby village called Bishnoi. Visitors have the opportunity to indulge in cultural activities like camel treks and desert excursions, enjoy arts and handicrafts, and keep track of migratory birds here. Also not far from here is Guda Safari – where visitors can explore the natural wildlife of Rajasthan as seen from an open safari vehicle. They have antelope, black buck, and Demoiselle crane sightings. There are even thousands of migratory birds
Tell Us
What You Think
0
Like
0
Love
0
Haha
0
Wow
0
Sad
0
Angry