Kodaikanal is the best place to visit for people who love to spend time in nature's lap. Here are some amazing Top 12 Places to visit in Kodaikanal.
1. Kodaikanal Lake, Kodaikanal
Kodai Lake is a natural-looking manmade lake located in the tourist hub of Kodaikanal. The stunning manmade water body is surrounded by undisturbed greenery, one of which is of the most picturesque sights you can find all around India and in Tamil Nadu, in particular. Tourists come for all the beauty, but there's also the amount of attention that this little river has brought too.
This place also is one of the major hubs of activity because of all the indulgent experiences you can have here. One of the most-preferred things to do here is boating. Yes, you can rent a boat and sail on the placid waters of the lake. The magnificent scenery around will fill you with a new life. Or, you can simply enjoy a leisurely stroll around the gorgeous lake taking in some awe-inspiring vistas.
Boating cost : Approx. ₹ 40 per person
Boating timings : 9:00 AM to 5:30 PM
2. Bryant Park, Kodaikanal
After visiting this botanical garden, you can see the beauty of nature in all its splendor. This park was built by H. D. Bryant and is named after him. There are many neat places where you can relax and enjoy the landscape, such as manicured flower beds, old structures, and natural growth.
The best time to visit Bryant Park is in May. Then the entire park becomes covered in flowers, making it a scenic and colourful experience. You can find all the dates on their website and book your hotel at an affordable price so that you can enjoy the whole city on one day of your trip to Kodaikanal.
Entry Fee : ₹ 30 for Adults and ₹ 15 for Children
Timings : 9:00 AM to 6:00 PM
3. Silver Cascade Falls, Kodaikanal
The waterfall, which sits within a short drive from Kodaikanal, is often the first one visitors choose to visit during their holiday. It is the majesty of this photo-perfect waterfall that entices tourists toward it. The white water plummeting over many steps appears more like milk than water because of its silvery hue. That may be why it has been named Silver Cascade Falls by the locals!
Kodaikanal is located a few kilometers before Kodaikanal on the way to the hill station from Madurai which is one of its most popular tourist spots. The months of July and August are when monsoon rains fill Silver Cascade and you get to take in the unique scenic charm that this already enchanting waterfall holds. Don't forget to take a few cool, Insta-worthy photos against its backdrop!
Entry Fee : N.A.
Timings : Any time of the day
4. Pillar Rocks, Kodaikanal
Pillar Rocks is amazing for capturing the feeling of being in a mystical land. The boulders are named after the three limestone pillars and can be seen from kilometres away. It is a remarkable spot to come across during your visit to Kodaikanal, the surrounding area, and the world. Its vistas capture the surroundings in unrivalled beauty – you don't have to go anywhere else.
Entry Fee : N.A.
Timings : 9:00 AM to 4:00 PM
5. Bear Shola Falls, Kodaikanal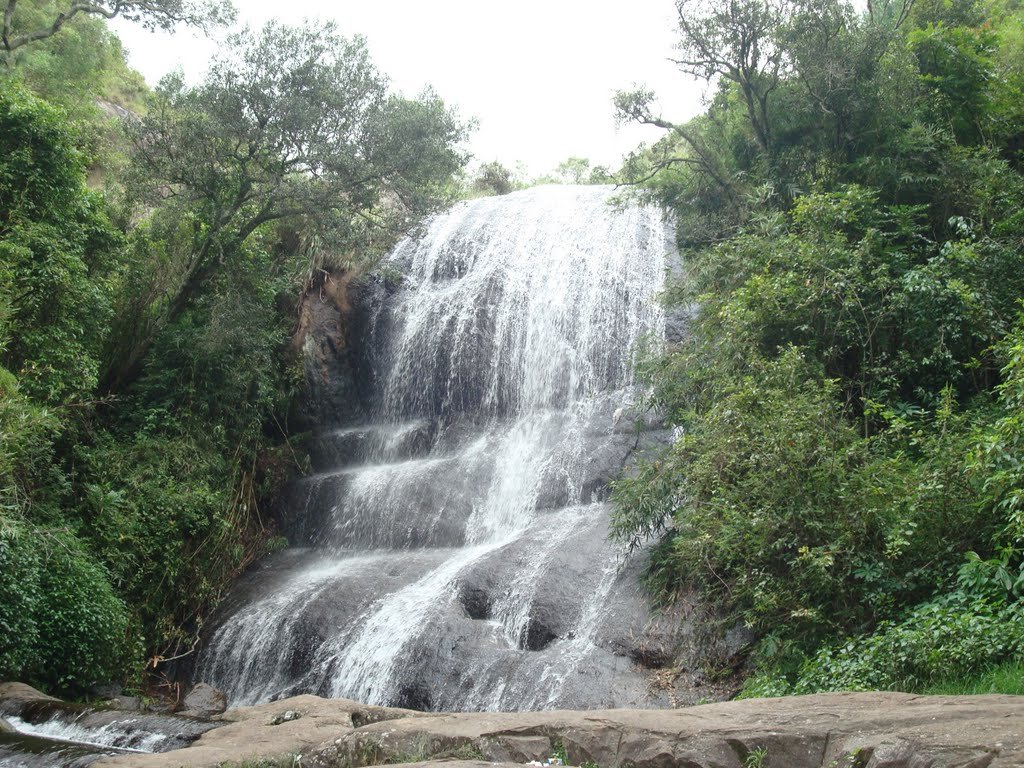 Kodaikanal is home to Bear Shola Falls which is a picturesque waterfall. The landform is named in this way because it was frequently visited by bears of the surrounding forests, who came to drink. It's not that there are wild animals of concern; you're worried about having so many things to do during your trip to Kodaikanal that you won't be able to fit them all in! Another photography hotspot in Kodaikanal is Bear Shola Falls.
Entry Fee : N.A.
Timings : 10:00 AM to 6:00 PM
6. Coaker's Walk, Kodaikanal
Kodaikanal has been nicknamed "the Princess of Hill Stations" and a visit to Coaker's Walk will tell you why. This approximately 1-km long walkway built on the slopes of a mountain is thronged for the astonishing vistas of the surrounding landscape. A stroll along while breathing in the crisp montane air and feasting your eyes on excellent sights will make you forget all the hustles and bustles of life. Another way to explore Kodaikanal is by renting a bike and going for a ride.
Entry Fee : ₹ 10
Timings : 7:00 AM to 7:00 PM
7. Guna Cave or Devil's Kitchen, Kodaikanal
Located between huge rocks in Kodaikanal, Guna Caves or Devil's Kitchen has historically been one of the preferred destinations visited by visitors. The caves conceal some exciting sights that can only be seen from afar because they don't provide easy access to it. Visitors love how one of the movies shot here in the early 1990s gave its name to the place. In recent years, the caves have remained part of people's travel preferences due to security concerns and occasionally a daytrip can be arranged, but not without an appropriate amount of paperwork beforehand.
Entry Fee : N.A.
Timings : 8:00 AM to 7:00 PM
8. Moir Point, Kodaikanal
If you are planning to visit the wonderful ancient city of Kodaikanal, Moir Point is another spot you'll want to see. It's named after Sir Thomas Moir who laid the foundation for Goschen Road in the late 1920s. Be warned that the place can be a little crowded during peak travel season because every tourist in town wanted to marvel at beautiful scenery visible from here. You can also indulge in other activities such as golfing and photography.
Entry Fee : ₹ 10
Timings : 10:00 AM to 5:00 PM
9. Dolphin's Nose, Kodaikanal
The spot gets its name from its appearance which is similar to the nose of a dolphin, sticking out from the mountain below, and offering dreamy bird's-eye views of the area. It lays about 6 km away from Kodaikanal center. The journey to the attraction is purely amazing as you hike through pristine scenery. It is one of those sights that make you fall for it—you can't get enough of it. The mist acting as a veil creates an enchanted feeling that goes along with it.
Entry Fee : N.A.
Timings : 8:00 AM to 6:00 PM
10. Thalaiyar Falls, Kodaikanal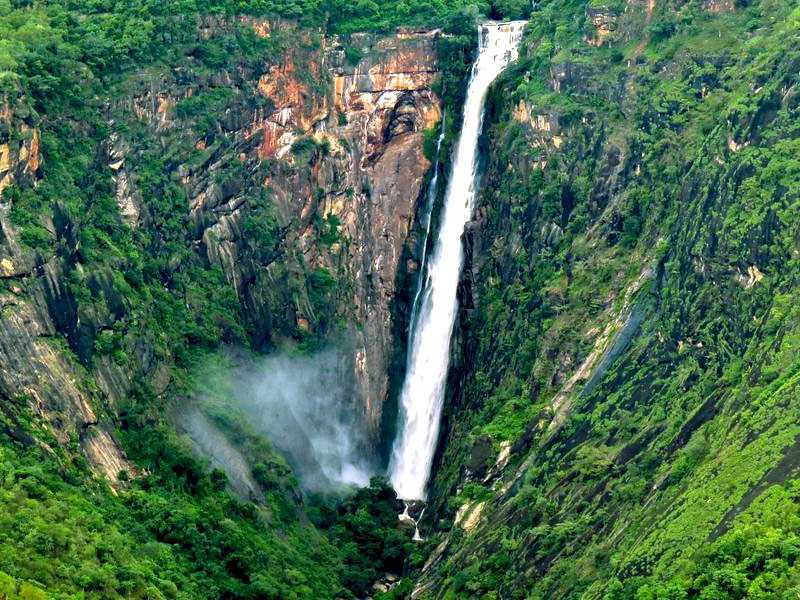 Kodaikanal is actually home to some of India's highest waterfalls and so, staying for a couple of days here for an extended trip could provide you with an amazing experience. One of the most fascinating points of interest in the region is Thalaiyar Falls that reaches as high as 1,000 ft. The waterfall is also known as Rat Tail Falls because the stream tumbling off its edge appears to look like a rat tail. Dum Dum Rock falls nearby is something that should be seen when visiting Thalaiyar Falls, providing one with stunning views.
Entry Fee : N.A.
Timings : 10:00 AM to 6:00 PM
11. Kurinji Andavar Temple, Kodaikanal
Devoted to Lord Muruga and often referred to as the God of Hill, Kandaikanal or Kurinji temple is the centre of spirituality in this town. The flowers that are common in 12-year cycles blossom on various hillsides near the temple. If you are planning a trip during May, then be sure to visit during that month for the vibrant festival celebrated at the temple. If not for spiritual or cultural values, make it a point to admire traditional South Indian architectural principles. The structure has been built taking significant aspects of nature into consideration in its design.
Entry Fee : N.A.
Timings : 7:00 AM to 7:00 PM
12. Kodaikanal Solar Observatory, Kodaikanal
Kodaikanal Solar Observatory is unusual not just as a tourist spot, but also as a beautiful insight into our solar system. It offers an fascinating and educational view of our universe that stands out from the typical tourist destination. The place keeps an eye on the activity of the sun and offers explanations about how it's behaviour affects us. Though it's a governmental facility, Kodaikanal Solar Observatory is also a tourist draw, giving people an opportunity to explore the secrets of our star system in ways beyond just stargazing.
Entry Fee : N.A.
Timings : From 1st April to 15th June: 10:00 AM to 12:00 PM and 2:00 PM to 4:00 PM
Tell Us
What You Think
0
Like
0
Love
0
Haha
0
Wow
0
Sad
0
Angry