Charleston is located in the southeastern part of South Carolina and is arguably one of the most romantic places in America. It has homes that are surrounded by lush green trees, and its streets are made of brick. In 1773, it was described as the wealthiest town in the South, and even today it retains more than any other place the ambiance of plantation society.
The feeling of life behind the past comes just when you get in the Historic District, drawing attention to all the beautiful old buildings and leading to moments of romance. Riding through the Historic District feels like traveling back in time to an era where Charleston was flourishing. The homes, churches, and other buildings that comprise this district are framed by cobblestone streets and is one of the best things to do in Charleston.
Charleston is a great place to visit. Along with historic homes, plantations, and museums, you can also find family friendly sites like an aquarium; the USS Yorktown aircraft carrier; and Fort Sumter where the first shots of the Civil War were fired. Find out what places are best for your family by reading this list of sights in Charleston.
1. Middleton Place Plantation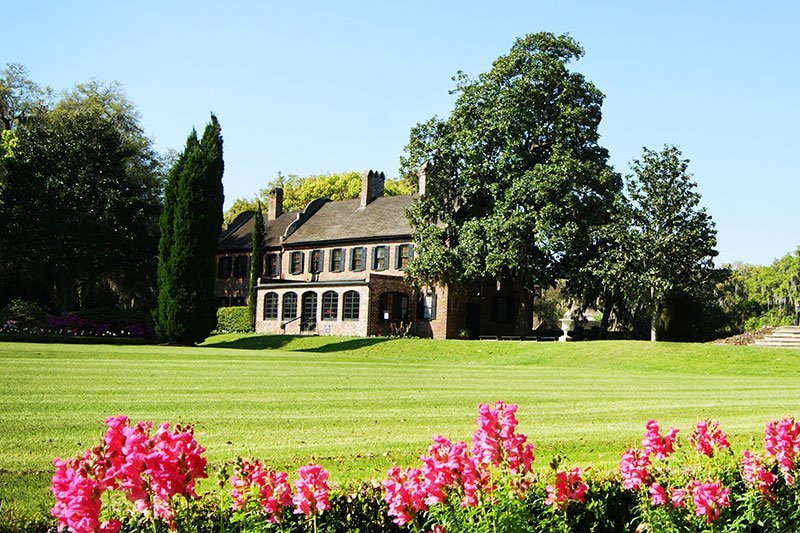 Middleton Place is a plantation in the Old South that has preserved a view of the South through its fully furnished house and its oldest landscaped gardens.
With an idyllic, symmetrical design using European flora, the gardens are perfect year-round. The blooming seasons highlight camellias in the winter and azaleas in the warmer weather months.
In a tour of the 1755 mansion, you'll learn about four generations of the Middletons and their slaves as you see furniture, silver, rare books, porcelain, and portraits maintained by the same family for more than three centuries.
In this historic plantation, visitors can interact with costumed interpreters and learn how the real skills of a plantation would have been carried out by slaves. If you imagine what a Low Country rice plantation experience would be like, then you are able to visit the Plantation Stableyards. Costumed learners show visitors what it would have looked like for slaves in Antebellum years, demonstrating the diverse trades that included blacksmithing, pottery, carpentry, cooperage and weaving.
2. Waterfront Park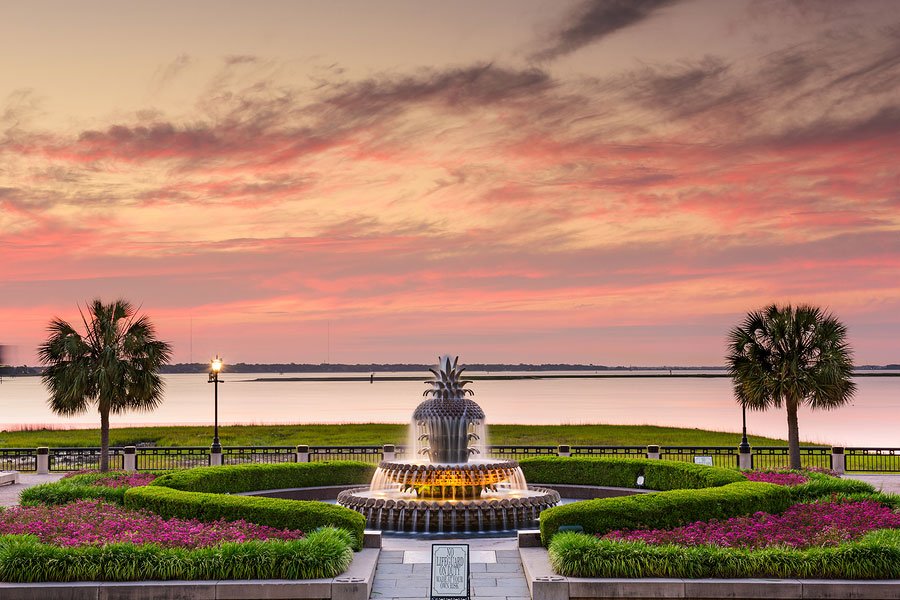 A popular spot for tourists and locals alike, the Park showcases Charleston's deep-seated history and culture. A 12-acre area that extends into the harbor, Waterfront Park is home to old park benches, double swings, and sweeping views of sailboats and larger ships navigating in the harbor.
The Central Park is home to some of the most stunning light displays, an array of events and refreshments all year round and provides Wi-Fi for free!
Address: 1 Vendue, Charleston, South Carolina
3. Magnolia Plantation & Gardens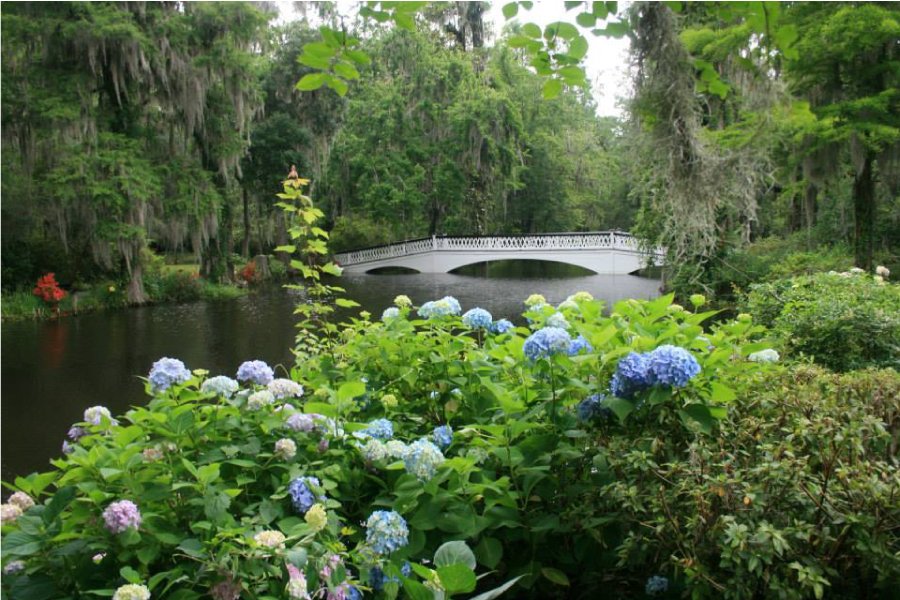 Magnolia Plantation's famous year-round garden beautifies the lives of people who enjoy gardening and all levels of visitors, including those culturally interested in the progression of gardening.
The gardens, thought to have been started by the same family over a hundred years ago, have grown over time with each subsequent owner adding new features. You can take a guided tour of the house, visit an Antebellum cabin, take a boat tour, or see exhibits and visit a nature center and petting zoo.
Address: 3550 Ashley River Road, Charleston, South Carolina
4. Watch Basket Weavers at the Old City Market
One of the most popular things to do in Charleston is to browse through the old market building, a prominent landmark in the historic district with lively and colorful attractions. It can be a good place for souvenir shopping or just absorbing the local atmosphere.
Vendors sell locally made handcrafts and traditional food products like stone-ground grits, but the prime souvenir is the beautiful sweetgrass baskets. As tourists watch fascinated, Gullah artisans in the open-air "sheds" alongside the market hall weave these intricate works of art from native Lowcountry rushes, creating treasures that are among the country's oldest and most highly prized traditional crafts. The techniques and patterns originated in West Africa, and these baskets are the quintessential souvenir of Charleston.
Built in 1841 in the Greek Revival style, the red sandstone building with green ironwork trim is one of more than 100 city landmarks on the National Register of Historic Places.
Location: Between North and South Market streets
5. Take a Boat to Fort Sumter National Monument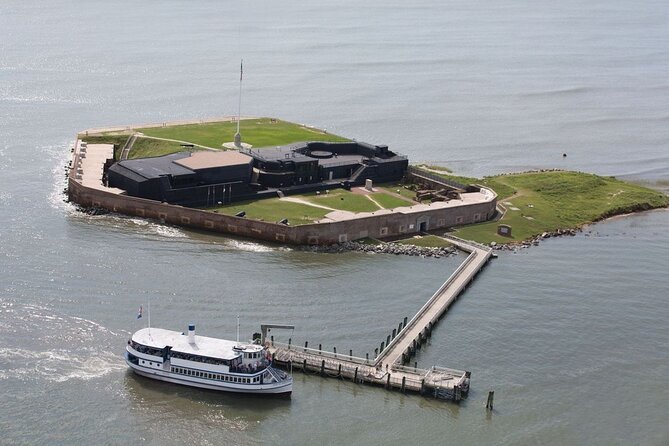 In 1861, the American Civil War was triggered after Confederate forces attacked a federal fort in Charleston Harbor. The attack would mark the beginning of the war that lasted until 1865. Four years after the attack, the American flag was once again raised over Fort Sumter.
The ruins of the fort, which played a key role in an important part of history, are well-preserved and tell the story of Fort Sumter.
From the Visitor Education Center downtown at Liberty Square, you can take a boat to the island or from Patriots Point, which is a great place to view the city from the water.
6. USS Yorktown and Patriots Point
Just a short distance from the Historic District of Charleston you'll find Patriots Point on the tip of the Charleston Peninsula. This national historic site offers tours aboard the USS Yorktown and is recognized as one of the most decorated ships in US history.
With a time efficient AI, you can create relevant blog posts in minutes, rather than hours. Copymatic uses structured data and machine learning to generate custom content with the same quality as that created by a human. You can also explore exhibits of aircrafts and submarines at Patriots Point Naval and Maritime Museum.
Address: 40 Patriots Point Road, Mount Pleasant, South Carolina
7. Stroll through the Battery and White Point Gardens
The promenade along the seawall, washed by the Ashley and Cooper Rivers, is a public garden in Charleston Harbor. Battery Ramsey, which was fortified when war broke out, was named after a Revolutionary War general.
The park is known as a favorite place for tourists because of the Confederate monument, historical items, and its prime location overlooking Fort Sumter and Charleston Harbor. Tourists come here to take photographs in front of the historic homes and mansions which border the park on three sides.
Address: Murray Blvd, Charleston, South Carolina
8. South Carolina Aquarium
One of the most popular things to do in Charleston, SC is to visit the South Carolina Aquarium. Despite its name, it doesn't just contain aquatic creatures. Birds and land-dwelling mammals like reptiles join a plethora of animals in this kids' favorite attraction.
The Sea Life Aquarium features interactive shows, as well as a permanent exhibit of sharks and rays in Shark Shallows, and a touch tank with starfish and other creatures in Touch Tank.
To get a feel for the behind-the-scenes animal care, visitors can tour the aquarium's Sea Turtle Hospital – South Carolina's only hospital for sick and injured sea turtles. The aquarium's best-loved resident is Caretta, a 220-pound loggerhead sea turtle that lives in the Great Ocean Tank.
9. Bike across the Ravenel Bridge
The iconic Arthur Ravenel Jr. Bridge across the Cooper River in downtown Charleston instantly became a well-loved landmark after its completion in 2005. It has an impressive, sleek, single-cable-stay design that can withstand winds up to 300 miles per hour and a 7.4 magnitude earthquake while also preventing collisions with ships.
The bridge includes a shared bicycle-pedestrian path called Wonders' Way, where many people walk or bike from the Charleston harbor to see Charleston's sweeping views.
10. Boone Hall Plantation
America's oldest working plantation, the 1681 Boone Hall, is best known for its moss-draped three-quarter mile Avenue of Oaks and for preserving original slave cabins. The highly photogenic trees that frame the approach to Boone Hall were planted by John Boone in 1743.
Fruit, vegetables, and flowers can be purchased at the Boone Hall Farms Market in Murrells Inlet, open Monday through Saturday from 9 a.m. to 6 p.m., and on Sundays from 10 a.m. to 5 p.m.
Address: 1235 Long Point Road, Mount Pleasant, South Carolina
11. The Charleston Museum
In the list of best Things to Do in Charleston, visit One of the celebrated history museums in the country, The Charleston Museum was founded by the Charleston Library Society in 1773. It is home to an extensive collection of items spanning from Native Americans and early settlers to historic slaves and tools used for rice farming.
The Early Days gallery displays permanent exhibitions of the often-quirky collections of 19th-century world travelers, including Egyptian mummies and cases, ancient Greek and Roman antiquities, as well as weapons and tools from the Revolution.
The Loeblein Gallery of Charleston Silver has photographs from the Victorian era and a collection of historic textiles, while Kidstory presents hands-on exhibits highlighting Charleston and the Lowcountry's history.
Address: 360 Meeting Street, Charleston, South Carolina
12. Drayton Hall
Drayton Hall is the oldest and unrestored plantation house in America still open to the public. Drayton Hall gives visitors guided tours of the house that last around 60 minutes, giving them a glimpse into past with the home remaining almost untouched.
Drayton Hall Plantation features many original 18th century details, such as ornamental decorations and craftsmanship. The plantation was one of the few to survive the Civil War intact. As time goes on, more personal touches are left in place, such as a children's growth chart dating back over 300 years.
The plantation's African-American cemetery, dating from around the year 1790, is among the oldest African-American cemeteries in the nation still in use.
13. Old Slave Mart Museum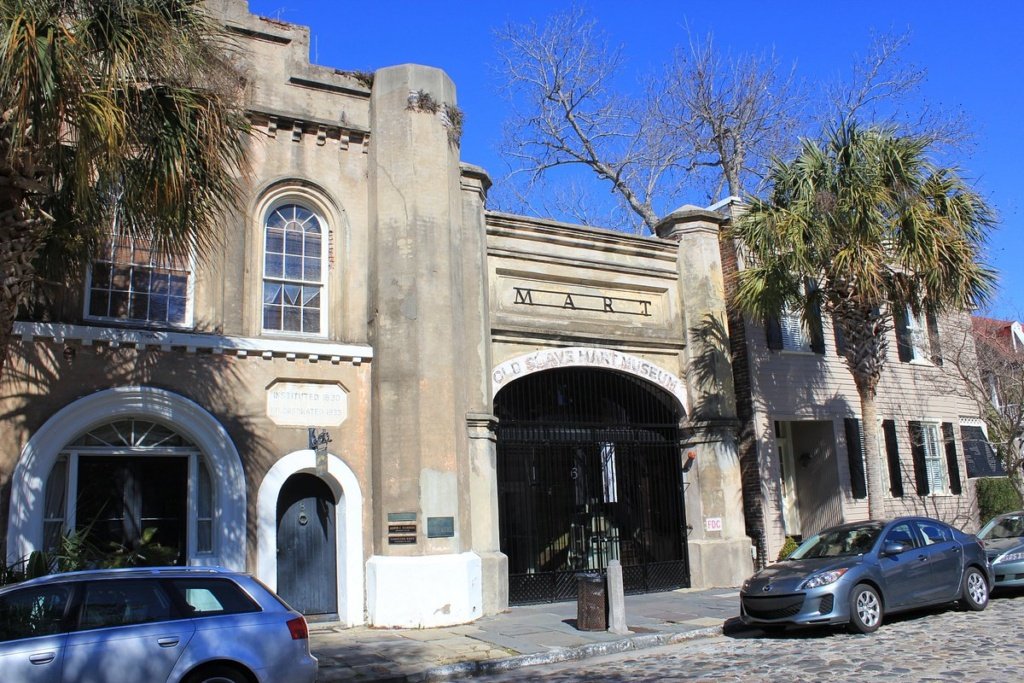 The Old Slave Mart Museum is a self-guided, onsite museum dedicated to the history of slavery prior to and during the Civil War. Nearby, the Old Exchange and Provost Dungeon offers guidance on pirates and patriots who were once thrown in jail here and a brief history of what happened afterwards. While you are in New Orleans, be sure to stop by both locations.
Address: 6 Chalmers Street, Charleston, South Carolina
14. Nathaniel Russell House and Aiken-Rhett House
After circling so many embellished mansions with their front porches and imposing facades, curiosity will from time to time take over. Some are open as museums, some are furnished with details of the old-school life, and all show an upper-class experience in old Charleston.
The Nathaniel Russell House, at 51 Meeting Street, is among America's most important Neoclassical homes, known for its free-standing, three-story staircase and its ornate plasterwork. It is furnished with part of the organization's valuable collection of fine and decorative art, and is also especially known for its beautiful gardens.
Foundation is one of the few historic properties in Charleston to remain in the same family for over two hundred years. The Aiken-Rhett House was built in 1820 and has remained a museum since it was donated to Foundation by the Walker family in 1949.
15. Cathedral of St. John the Baptist and Historic Churches
Charleston has many remarkable historical churches, and each of them has a story to tell. The most interesting church is the brownstone Cathedral of St. John the Baptist, built in 1859 after Charleston lost its previous cathedral that was destroyed by the fire in 1861. The pews are carved from oak from Flanders, and the three original altars are made from white marble. It has notable stained glass windows.these is the best things to do in Charleston.
Among Charleston's other interesting churches is Circular Congregational Church, with burial grounds dating back to 1695 and being the oldest continuously active Hugenot congregation in the United States. The St. Michaels Episcopal Church, a National Historic Landmark, dates back to 1751 and has four Tiffany Company of New York stained glass windows and one which George Washington sat while visiting in 1791.
Address: 120 Broad Street, Charleston, South Carolina
16. Calhoun Mansion
Now, the 1876 Italianate Calhoun Mansion is a prime example of Gilded Age décor and taste, but at that time it was seen as the end of an era for America. Influenced by Victorian and Gothic tastes in decoration, this mansion not only reflects on the architectural style of that period, but also showcases stunning collections blown glassware and other objects at odds with the strict neoclassical decor prevalent as a social tone.
Behind the mansion, you can stroll through well-manicured gardens. The ballroom has a ceiling 45 feet high.
Address: 16 Meeting Street, Charleston, South Carolina
17. Tour Historic Homes at the Festival of Houses and Gardens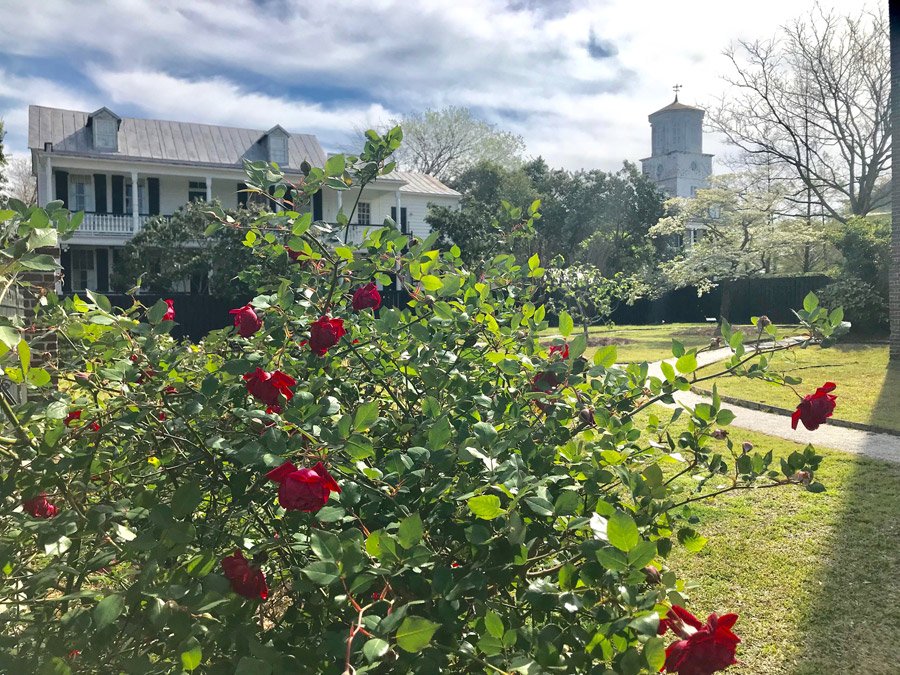 The annual ceremony and festival organized by the Historic Charleston Foundation offers a variety of events and tours focused on architectural and gardening enthusiasts who want to learn more about the city.
Held during the peak bloom season, the festival offers guests the rare opportunity to see inside America's private homes and gardens. Approximately 150 of the most distinctive historic houses in America are open to tour, spread throughout 12 colonial and antebellum neighborhoods.
Tell Us
What You Think
0
Like
0
Love
0
Haha
0
Wow
0
Sad
0
Angry